When Life Stinks, Clean House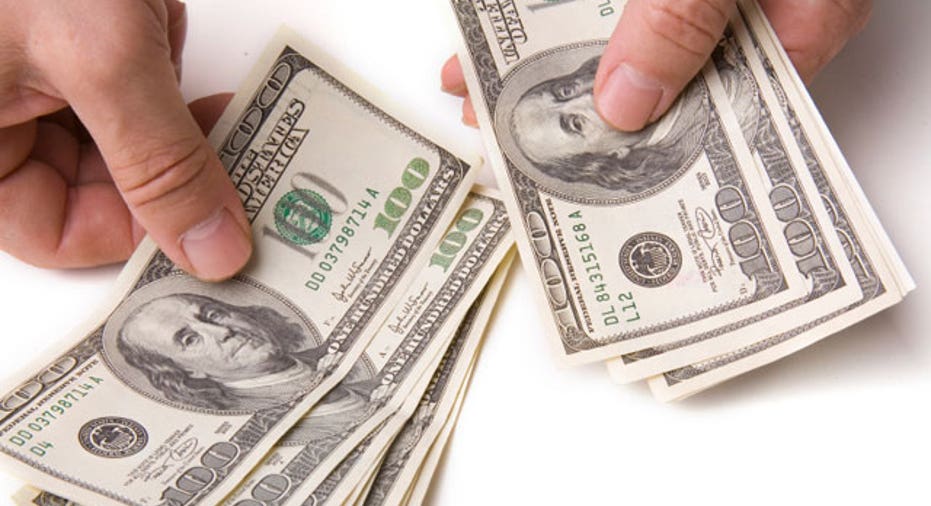 Sometimes life just doesn't turn out according to plan, and we find ourselves starting from scratch.
That's what happened to 40-year-old Dina Donohoe, an Ohio mother of six young children.
Like many of her peers, Donohoe decided to stop working when she married a successful executive and became pregnant with their first child. She wanted to stay home to care for her growing family. "I never thought 'what if this doesn't work?'" she said.
But after nearly a decade of marriage, Donohoe and her husband divorced. Suddenly the stay-at-home mom was forced to think about how she would support herself. "I worried: 'What if I can't make ends meet?' That was an overwhelming fear," she said.
Whether it's the result of divorce, the death of a spouse, a serious illness in the family or the economic downturn, millions of American women are now rethinking their futures, and many are reentering the workforce. In Donohoe's case, she knew that divorce meant supporting herself financially.
A college graduate who had worked in real estate sales, Donohoe considered applying for jobs in the field of marketing. But she was nervous about competing against candidates who didn't have gaps in their resumes, and she also thought about the needs of her children, who ranged in age from 4 to 11.
"Even though many women do it, the idea of working 8 a.m. to 8 p.m. worried me," she said. "I needed some degree of flexibility because my kids were so young."
That's when she started thinking about opening her own business. She thought through a range of ideas, including starting a dating service, but she finally settled on something that surprised many of her friends: cleaning houses.
Growing up, Donohoe remembered, she felt a sense of personal satisfaction from scrubbing tubs and cleaning windows. In fact, she said, she found it therapeutic. "Growing up, this is what I did," she said. "I cleaned my parents' house, and that's when I started thinking, 'maybe I should do this for a living.'"
A few hundred dollars later and with a trunk full of supplies, she set out to clean the house of a friend-of-a-friend. Many of her peers doubted her resolve and some even looked down at her for her new career choice, but Donohoe explained, "A job is a job."
She came up with a catchy name -- Clean Freak -- and filed the paperwork to open her business. She obtained insurance, became bonded and set up a website. -- www.cleanfreak.org.
Three years later, Donohoe and a handful of other young women who work for her on a part-time basis scour homes, offices and retail spaces in the Cincinnati area.
Donohoe began by charging clients $15 an hour, but now that she's honed her skills and developed a broader clientele, she pulls in $30 an hour -- an amount she says makes ends meet.
Last year she pulled in close to six figures.
An additional benefit of her work, she says, is that she controls her own hours. "I'm able to balance kids, job and family," she says, which was her goal from the start. She says she hopes eventually to step back and manage a team of employees who work for her in the field, but she jokes that that may be hard because she considers herself a perfectionist who inspects jobs before they're complete.
Donohoe is not alone in her new line of work. According to U.S. Census data, administrative and waste services are among the fastest growing businesses that women are starting. Other top fields include education services, such as tutoring firms, and construction work.
Jan Cullinane, author of several books geared toward working women, including her most recent, "The Single Woman's Guide to Retirement," says women should consider starting businesses around tasks they enjoy. "You can shine if you have a passion for something," she says.
Cullinane advises women looking to re-enter the workforce to assess their skill set honestly. "If you're good at math, think about tutoring kids. If you like animals, consider pet-sitting." And she cautions that companies must meet a need in the marketplace; otherwise, they will likely fail, as many new businesses do.
Admittedly, careers in cleaning and tutoring may not start out as six-figure jobs, but they can help women get back into the working world -- on their terms.
And for Donohoe, a single mother with half a dozen kids, that's half the battle.