When it Comes to Success, Numbers Don't Tell the Whole Story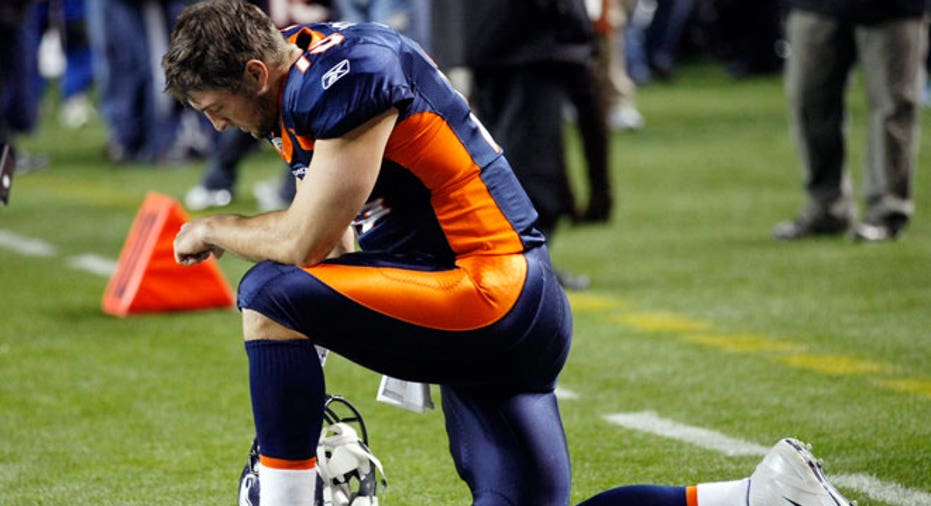 Before Sunday's NFL playoff game between the Giants and the Falcons, I overheard two men in a café talking about it. Keep in mind that I reside in Giants' territory and, in fact, quarterback Eli Manning lives in my town, so the passion is strong.
Man No. 1: What do you think of the Giants' chances today?
Man No. 2: The Falcons are the better team. Even if the Giants win 40-0, I stand by the fact that the Falcons are the better team.
I listened with interest because it reminded me of hundreds of sports exchanges like this I've heard over the years. Let's examine that line of thinking. What is it saying? On paper, one team or one athlete is better than the other. OK. That pitcher vs. that batter. That striker vs. that sweeper. That stingy defensive unit vs. that score-crazy offense.
Sure, it all means something. Numbers make a case here. But it doesn't come close to meaning everything.
If a team can beat a better-on-paper team by 40 points, aren't we much more interested in what that 'lesser' team has? In most cases, I'll tell you what it has – mojo, momentum, belief, emotional capital. Call it whatever, but what it amounts to is the difference between reaching your goal or not. Winning isn't everything, the cliché goes, but it is the goal, right?
There are other goals leading to that place, i.e., performing to one's potential, dealing with a setback better than last time, etc. There is something about mental toughness and faith that can obliterate the most careful of strategic plans based on a bunch of statistics.
Back in the 1990s when I was a sports writer covering college athletics for a mid-sized newspaper, part of my job was to predict in print the outcome and score of each football game for the NCAA Division III team on my beat. Frankly, I hated that aspect of the job, but it was established long before I got there. It came with the territory if I wanted to cover college sports, which I mostly loved.
Ironically enough, I had a perfect record in my picks one year. I was invited on to the campus radio station to talk about it during halftime of one game and while they wanted to talk strategy, I was all about what felt right from an energetic and emotional standpoint. If you've watched an athlete perform week after week, you get to know whether he folds under pressure or thrives in it. You can sense when a team collectively has decided it can't beat an opponent or when it absolutely knows it can best anybody.
At the end of that Division III football season, the coach – who admitted he had major doubts about me covering his team in the beginning -- called me and told me the article I'd written about his team's playoff win was better than any article about any game he'd ever been a part of because of the insights in it. This is truly not to brag, it's to make the point that if you pay attention to attitude and faith, it means just as much if not more than anything you'll get looking at numbers on paper.
By the way, you know this column isn't about sports, right?
The singer who makes it big isn't necessarily the one who has the best range or who is the most accomplished at reading music. Did you ever date someone who was good on paper but had no za za zoo?
It's often determination bordering on arrogance that sets people and groups of people apart. Or a confidence that is so ingrained it makes almost every move look seamless.
I'm not discounting preparedness, schooling, diligence, practice, any of it. Get in there. Work hard. Create actions toward the outcome you want. That's a given. Get out your resume and polish it to a fine shine. But know you may be the best person for the job because you've got the right disposition or spark or uncanny ability to read other people.
When the Giants beat the Falcons so convincingly (24-2) Sunday, I thought of the guy in the café who was adamant the Falcons were the superior team. He may have been right, but I wondered who he'd rather put his money on.
Me, I like oomph. Not so much the flashy, but the workmanlike mixed in with some dazzle. That's where I'll lay my bet every time.
Nancy Colasurdo is a practicing life coach and freelance writer. Her Web site is www.nancola.com and you can follow her on Twitter @nancola. Please direct all questions/comments to FOXGamePlan@gmail.com.