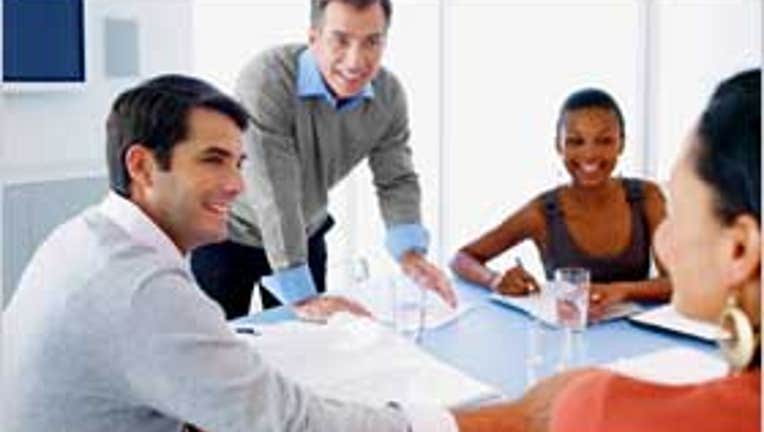 Can David and Goliath collaborate successfully in joint venture deals? I think so, provided that business owners anticipate and manage the realities of working with a bigger, less flexible business partner.In a previous article, I wrote about the upside of seeking corporate joint venture ("JV") partnerships as a source for expansion funding and fast access to established distribution channels and customers.Here, I address the common frustrations and pitfalls associated with David and Goliath JVs. Just as smaller companies have the most to gain when partnering with larger companies, they also have the most to lose because they tend to dedicate a large percentage of their total company operations to JV initiatives.What can go wrong with JVs? When I do post-mortems on failed JVs, I see patterns of miscommunication rather than failed innovation. Smaller companies assumed their partners would do more "heavy lifting" but didn't help put in place a workable structure to guide collaboration.Here's how to improve JV outcomes:- Stay connected. JV success is dependent on how well small-business owners play corporate politics to make sure their JV continues to get corporate attention and funding. Yet during the first year of a JV, smaller-company managers tend to become heads-down turtles. After closing the deal, they go back to their offices and emerge only when their side of the work is done.To ensure that their partner doesn't lose interest or become distracted, business owners must remain visible and invest the time to understand their partner's culture. They need to exchange project information frequently, reach out to meet more corporate staff, pick up the phone, and attend conferences and trade shows with the JV partner.- Schedule executive committee meetings. Business owners should negotiate JV contracts that require quarterly meetings to maintain momentum and accountability. High-functioning JVs outline how executive committee decisions will be made and appoint a committee chairperson who can negotiate agendas and keep the JV on track.
- Commit to a plan. The first order of JV business should be the development of a detailed business plan with interim measures of success. Working from PowerPoint presentations of long-term objectives is not enough to bridge David and Goliath cultural differences.The process of developing a business plan will quickly reveal questions and misunderstandings that can be resolved most easily during the JV's harmonious honeymoon period. Work hard to define achievable first milestones where success is a certainty, as these will generate good corporate buzz.- Engage senior management. Within large corporations, the busiest executives often view JV duties as outside their primary job responsibilities and a potential drag on their career advancement. As such, JVs are often staffed with lower-level managers who have little operating influence within the Goliath hierarchy.
Prior to signing a JV agreement, conduct due diligence on corporate management. Strive to make your JV a valued pet project of senior management by continuing to sell the market potential and strategic benefits of the collaboration.- Protect your IP. Before you sign the JV contract, spend some time talking with a qualified intellectual property attorney about the pros and cons of assigning existing intellectual property to a joint venture company. If the JV fails, who owns the rights to copyrights, patents, trademarks and trade secrets that your company may have contributed at the start of the partnership?Also ask about the ownership of innovations developed during the partnership. A failed JV should not limit a smaller company's ability to recover its competitive position.Business owners who want to get their companies to the "next level" have to think, plan and act as if they too belong at the next level with the big boys.Susan Schreter is a 20-year veteran of the venture finance community and a university educator in entrepreneurship and social enterprise development. Schreter is the founder of TakeCommand, a community service organization that offers the largest centralized database of venture capital funds, angel investment clubs, incubators and microfinance lenders in the U.S.