When a Grad Student is a Freshman in Borrowing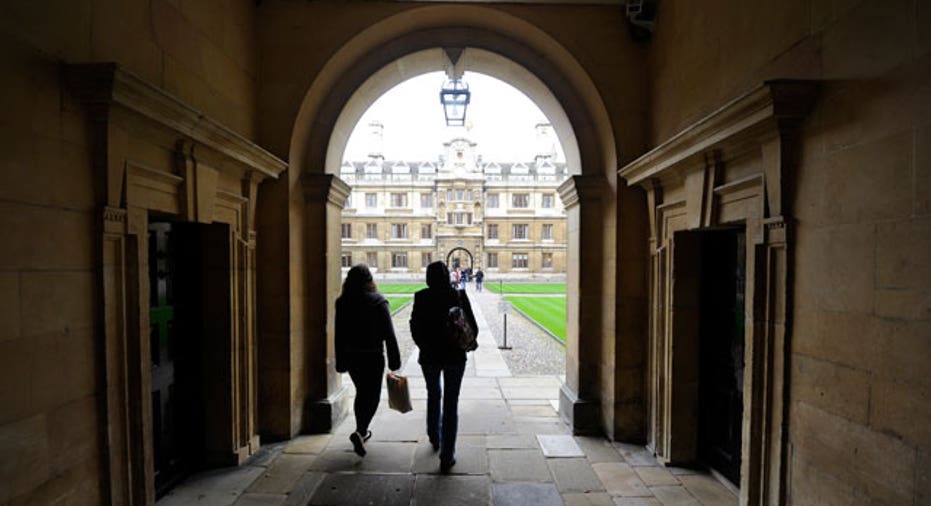 Dear Dr. Don, I'm not sure if you can answer this question. I have recently been accepted into a university for graduate studies. During my undergrad years, I didn't take out loans, etc. I have some credit (a store charge) and a checking and savings bank account. My only problem is that I don't know if that is enough to take out student loans for the cost of tuition. I've checked my credit report and it says I have good standing, but my question is: Should I just apply for a student loan to see if I qualify? I know I have options for co-signers, but I want to just see if with this credit I would be able to qualify for a loan for graduate school.
Thank you, -- Eduardo Erudite
Dear Eduardo, Congratulations on your acceptance into a graduate program, and for being able to get to this point without taking on any student loan debt. Put together a budget for your degree program, and get a sense of how much money you'll need to borrow.
Once you've filed your Free Application for Federal Student Aid, or FAFSA, forms and have received your aid package, you can start lining up financing for graduate school.
Start out by borrowing under the U.S. Department of Education's Direct Loan Program. The program's Stafford loans don't require co-signers. You can borrow up to $20,500 per year in Stafford loans for graduate school. Then, move on to Direct Grad PLUS loans. With a Grad PLUS Loan, a graduate/professional student can borrow up to the cost of attending the school minus other financial aid the student receives.
Grad PLUS loan applicants can't have an adverse credit history. According to an Education Department publication: "You are considered to have an adverse credit history if you are 90 or more days delinquent on any debt or if, within 5 years of the date of the credit report, you have been the subject of a default determination, bankruptcy discharge, foreclosure, repossession, tax lien, wage garnishment, or write-off of a Federal Student Aid debt (for example, a Direct Loan or Federal Stafford Loan)."
That doesn't sound like you, but you've reviewed your credit report and should know if any of that showed up on the report.
If you have a poor credit background, the federal publication goes on to say that you may still receive a Direct PLUS Loan if you obtain an endorser who does not have an adverse credit history. Similar to a co-signer, an endorser is someone who agrees to repay the student loan if you do not repay it.
As you said you have co-signer options, you should be all set to obtain student loans regardless. Also, many universities offer tuition waivers or tuition assistance for graduate students who work for the university as researchers or teaching assistants. If you haven't looked into this option yet, I would suggest doing so. Good luck with your graduate school studies.
Get more news, money-saving tips and expert advice by signing up for a free Bankrate newsletter.
Bankrate's content, including the guidance of its advice-and-expert columns and this website, is intended only to assist you with financial decisions. The content is broad in scope and does not consider your personal financial situation. Bankrate recommends that you seek the advice of advisers who are fully aware of your individual circumstances before making any final decisions or implementing any financial strategy. Please remember that your use of this website is governed by Bankrate's Terms of Use.