What's the Right Mortgage for You?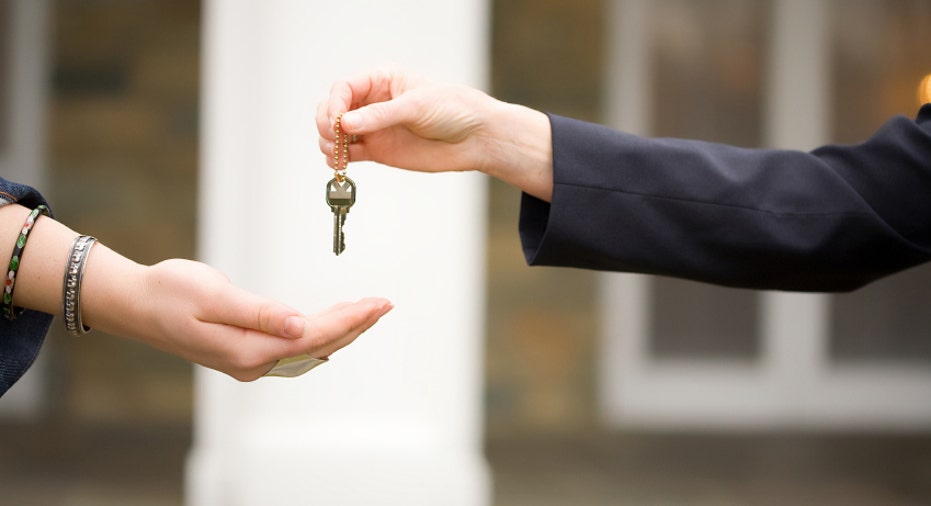 Every year, millions of people get a mortgage, even though they are complicated and can be anxiety-inducing.
But how did they do it? What was the most important factor in their decision? Are they happy with their decision?
To find out, HSH.com commissioned an online survey in December 2012 which netted over 500 responses. (In several cases, respondents were allowed to select more than one response.) Here's a look at some of the findings:
What mattered most?
Survey participants were asked, "What was the most important factor in your mortgage decision?"
Interest rate: Approximately 47 percent of the respondents said the interest rate was the most important factor in their mortgage decision
Terms: 19 percent said loan terms were of top importance
Fees: Nearly 18 percent said fees were most important
Reputation: 12 percent cited the lender's reputation
Other: 4.2 percent said some other factor was most important to them
Picking the loan product
The quest for a low mortgage rate was particularly intense when mortgage rates hit super-low levels in May, but today, borrowers are paying attention to other factors, as well, says Fred Arnold, a mortgage professional at American Family Funding in Santa Clarita, Calif.
"Previous to two months ago, it was all about the 30-year fixed-rate loan," Arnold says. "Now, borrowers are looking at options like the 7-year fixed or 10-year fixed. Rates for those are about 1 percent lower than the 30-year fixed. So the decision becomes: what's best for my situation?"
Borrowers who want to refinance are looking at 15-year loans, again because the rates are more attractive, Arnold adds.
The mortgage rate, term and loan amount determine the monthly payment, which is top-of-mind for most borrowers, says Gary Parkes, a loan originator with Carrington Mortgage Services in Atlanta.
"The biggest thing is usually the monthly payment and whether it's manageable or not for them," Parkes says.
Determining your down payment
Borrowers also need to consider their down payment and credit score, says David Krichmar, a mortgage banker with Core Lending in Sugar Land, Texas.
Those issues tend to crop up at the prequalification stage and can affect your loan choices. Borrowers who can put down 20 percent typically want a conventional loan. Borrowers who have less than 5 percent to put down are limited to an FHA loan, or a VA loan which allows a low or zero down payment without mortgage insurance.
"If they are limited by down payment, that takes a lot out of the equation," Krichmar says.
Researching the mortgage
The survey asked borrowers how they researched their mortgage:
Brokers: 34 percent said they consulted a mortgage broker
Online: 24 percent said they found information online
Called around: 17 percent reported that they called a few lenders
Friends and family: An equal proportion turned to family or friends for advice.
Would you use the same lender again?
The survey also asked borrowers if they'd use the same lender again if they decided to refinance:
Yes: Nearly 75 percent said they'd use the same lender again
Yes, and I would refer: Nearly 38 percent said they'd refer other people to their lender
Already referred: 18 percent said they'd already done so
Probably not: 7 percent said they probably wouldn't refer their lender to anyone else
Definitely not: 6.6 percent said they definitely wouldn't do so
Complaints included inadequate service, poor communication, fees that were perceived to be too high, dissatisfaction with loan requirements and a preference for a local lender. Respondents also said they wouldn't be repeat customers because their lender was in bankruptcy or had accepted "bailout money" from the federal government during the financial crisis.
Fixed rates dominant
Survey respondents were also asked about their mortgage:
30-year fixed: 64 percent said they had a 30-year fixed-rate loan
15-year fixed: 23 percent said they had a 15-year fixed-rate loan
1/1 ARM: 3.7 percent said they had a one-year adjustable-rate mortgage
5/1 ARM: 2.8 percent said they had a 5/1 ARM
Approximately half of the respondents said their mortgage currently had a rate in the 3- or 4-percent range. Sixteen percent said their rate was lower than 3 percent, and 33 percent said their rate was higher than 5 percent.
To wrap up, Krichmar points out that being prequalified for a certain loan amount doesn't mean you'll be comfortable with that loan. And your comfort level is the real bottom line when choosing a loan that's right for you.
The original article can be found at HSH.com:What's the right mortgage for you?