What's the Biggest Job this Election Year? Connector-in-Chief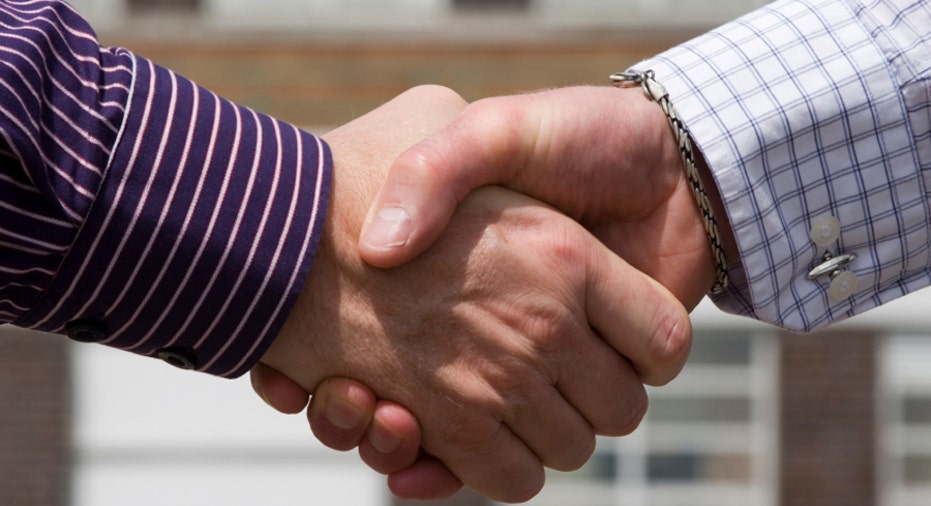 It's a presidential election year and it's likely that you've been asked—or at least thought:  "If I were president, I would…"
It's a provocative question, forcing you to think about the needs and challenges of the greater population versus your own. And taking stock like that is a good thing to do, regardless if you're commander-in-chief or manager in the workplace.
Managers-to-be, those in place and others climbing to higher levels on the company ladder should regularly assess the needs of their constituents—in this case, employees—and what it takes to earn their loyalty.
Employees want a manager who connects with them through their words and their actions. That means, whatever your manager title is, there's another role to add to it: the role of Connector-in-Chief.
I'm not suggesting that you've got to order new business cards. And, the new Connector-in-Chief title won't bring an immediate salary adjustment. But as time goes on and your proficiency grows, the Connector-in-Chief role will deliver tremendous dividends in the performance and attitude of your team.
SAS Institute CEO Jim Goodnight claims one of the software industry's lowest attrition rates as evidence. His business analytics software company reports a 4-percent turnover rate compared with the industry standard of 20%.
Goodnight's strategy? Connect with his employees. In his words, "95% of my assets drive out of the gate every evening, it's my job to maintain a work environment that keeps those people coming back every morning. The creativity they bring to SAS is a competitive advantage for us."
You, too, can hone your Connector-in-Chief skills. Here are six ways to get going:
Have a presence. If weeks or months separate the time that you've spent directly with team members, consider yourself a stranger. Get into a groove of connecting often, face-to-face or by phone. If you're a road warrior, you can still have a presence with your team by accompanying an email update of results of a customer visit with a photo of the customer and her team, or—even better—you standing with the customer and her team. Visuals, like photos, create strong virtual connections.
Know the big picture. Be informed and stay informed about your company's strategic plan, goals and performance. That's a key part of any manager's job. With the new year approaching, schedule a meeting with your boss to discuss what's ahead for 2013—strategy, goals and challenges. Take a proactive stance on learning something new every day about your company, industry, customers and competition.
Translate operational and organizational requirements. Help team members understand what big initiatives and projects mean to them. A manager at a major global manufacturing company explained, during a recent conversation, that getting team members in all shifts and plants on board with the installation of a new business management software system will be a major challenge for 2013. The approach: connect employees on two levels. Through day-to-day communication, help them understand how the new system benefits the overall company. Plus, and this is especially critical, communicate on a personal level by explaining how the system benefits them personally, since it will require them to change work tools and practices. 
Facilitate dialogue. Use two-way communication techniques that accentuate your listening skills. Adapt the "Talk Time" meters used by the networks' in the coverage of the presidential debates. Create a "Talk Time" clock in front of you at your next team meeting. What did you personally clock in during a 30-minute meeting? If it's more than 15 minutes, dial down your monologue. You can make the adjustment to listener easier if you prepare a few open-ended questions for the group. Jot down team members' responses as they are aired. The act of recording feedback will make it tougher to take over the conversation. Additionally, you'll have some great ideas and comments to reflect on long after the meeting is over.
Give direct feedback. Respond promptly to questions that arise. Don't put people on hold for days with a promise of getting back to them if an answer needs to be researched. If you don't have time to work the response, task a team member with the responsibility. That's a good practice to adopt for building employee engagement. Set a rapid response deadline—within 24 hours. Timely responsiveness fuels strong connections. Amazon does a great job of proving that with every customer purchase.
Stay the course. No stop-starts allowed! Connections falter with inconsistency. Reach out through different channels—face-to-face, phone, email, instant messages. Caution on overloading with the electronic channels, which are generally easier to use and timesavers. Instant messages don't foster the depth in connection that comes through a face-to-face or voice encounter. So, resist from emailing a sales question to a team member in a branch that's two time zones removed. Instead, call them to talk it over. That personal connection delivers a bonus beyond the answer to the question.  
What's on your radar screen for 2013? Cast your vote in Dulye & Co.'s 2013 Workplace Trends poll. I'll share results in a future column.
Linda Dulye is internationally recognized for helping many companies go spectator free. A former communications leader for GE and Allied Signal, Linda established Dulye & Co.  in 1998 with a practical, process-driven approach for improving communications and collaboration through an engaged workforce— a formidable competitive advantage, that she calls a Spectator-Free Workplace™.