What's so 'Goofy' About Low Mortgage Rates?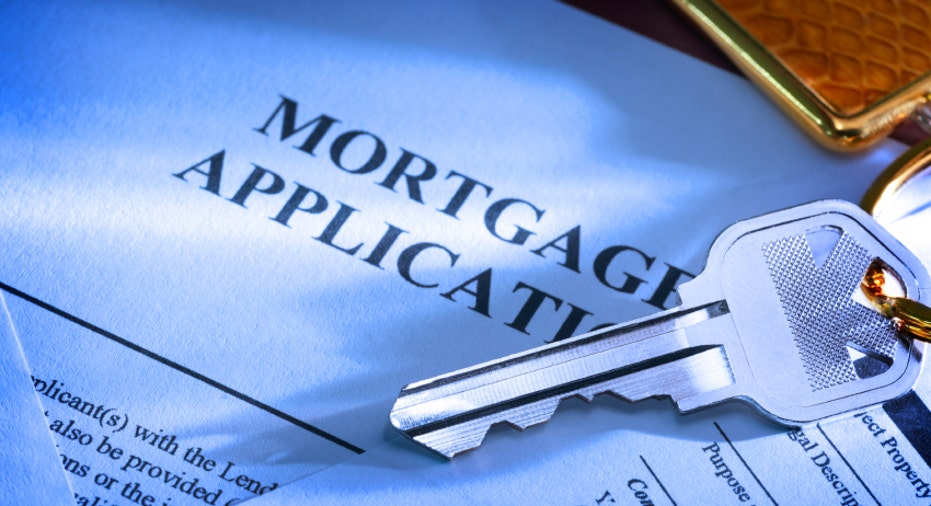 It sounds like a broken record: The most popular mortgage rate hit a fresh low again this week. But many factors could keep some homeowners and buyers from enjoying the rock-bottom rates.
The benchmark 30-year fixed-rate mortgage fell to 3.91% from 3.92% last week, according to the Bankrate.com national survey of large lenders. The mortgages in this week's survey had an average total of 0.39 discount and origination points. One year ago, the mortgage index stood at 4.66%; four weeks ago, it came in at 3.97%.
This week's rate marks the lowest level the 30-year fixed has reached in the survey's more than 26-year history. The fixed rate hasn't moved north in the weekly survey since early April, when it was 4.25%. The rate has carved out a new low every week since, except one week in May when it didn't budge.
The benchmark 15-year fixed-rate mortgage rose to 3.17% from 3.16% the previous week, while the benchmark 5/1 adjustable-rate mortgage rose to 3% from 2.99%.
Thank You, Europe and the Fed
Mortgage rates track the movement of the 10-year Treasury yield, which has fallen to historic lows as the European debt crisis continues unresolved and recent indicators show a shakier economy at home. Investors consider Treasuries a safe haven amid financial uncertainty.
Greece is set to hold elections this weekend, and the results could determine whether the country exits the eurozone. Meanwhile, the $125 billion plan to rescue Spain's struggling banks has left many investors doubtful. Stateside, disappointing jobs numbers in the last two months, along with unemployment creep, have helped fuel the flight to safety.
The Federal Reserve also has a hand in pushing rates low. The central bank's policymaking committee has yet to back away from its pledge to keep a benchmark interest rate near zero until late 2014. And the Fed continues to swap short-term securities for longer-term ones, "keeping rates down at the margin," says Paul Edelstein, director of financial economics at IHS Global Insight, an economic forecasting and analysis company.
Rate Confusion
Homeowners looking to cut their mortgage rate may find their new rate is higher than the historic lows making news. Borrowers are often surprised that factors such as credit, home equity and type of refinance program make a difference in their rate, says Pava Leyrer, president of Heritage National Mortgage in Grandville, Mich.
"There are at least a dozen variations in refinance programs out there. I can't give a quote over the phone anymore," she says. "I have to go through a grid system to quote you a rate and a loan program you qualify for."
The same goes for purchases, says John Stearns, a mortgage broker with American Fidelity Mortgage Services in Mequon, Wis. Aside from credit and equity, rates vary depending on the home, whether it's single-family, a condo or a duplex.
"Rates are totally goofy," he says.
Purchases on the Rise, Anecdotally
Still, more homebuyers are walking through the door. Leyrer noticed a dramatic pickup two months ago.
"I don't see an increase in income, but people are stable in their jobs," she says. "I also see a lot less debt, fewer car payments and credit card debt."
Purchase application volume grew 13% last week versus the previous week, according to an index published by the Mortgage Bankers Association. Refinance apps jumped 19%. Overall, mortgage applications hit their highest volume in three years last week.
Stearns says three-quarters of his business is purchases now, a reversal from a year ago. Many of his buyers are getting their first homes.
"For first-timers, oh boy, the timing is right," he says. "They're realizing that if prices go down a little bit, but rates go up, they don't win."