What's Really Fueling the War for Tech Talent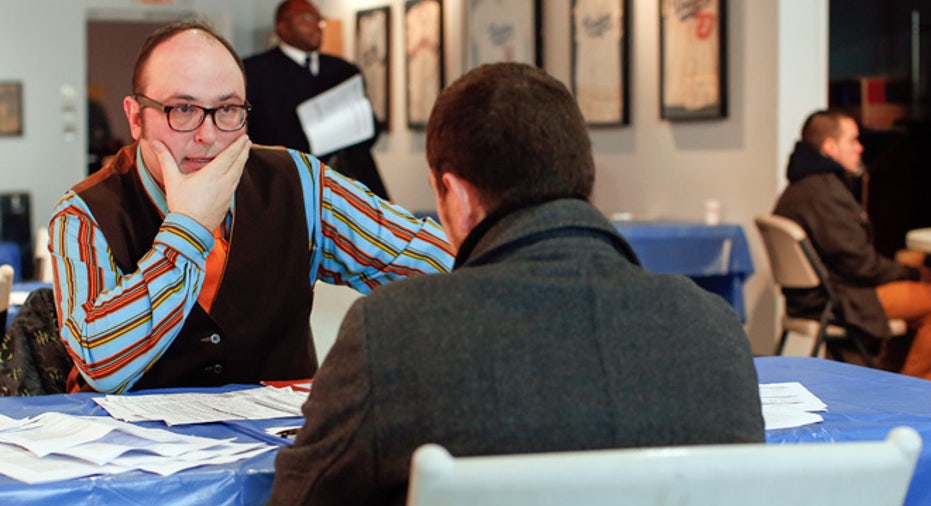 Anyone who's had to hire for an IT position recently knows that there's a serious industry "talent war" going on in today's job market. Companies are fighting tooth and nail to sway top tech candidates to their organization, offering everything from higher salaries to outrageous office perks.
How did the tech talent war become so fierce? How did the pool of qualified IT applicants shrink so much that employers feel they can't fill their positions without a huge salary budget? Part of the reason is basic supply-and-demand economics.
"The demand for tech professionals continues to increase as companies continue to invest in tech, but [the number of] people choosing that field is not increasing," said John Reed, senior executive director of IT staffing firm Robert Half Technology. "There's a supply-demand imbalance."
While tech job-listing site Dice.com reported a near-record low technology unemployment rate of 2.7 percent for the first quarter of 2014 (compared with 6.7 percent overall for Q1, according to the Bureau of Labor Statistics), the "shortage" of good tech workers may not be as exaggerated as some companies think. [4 Ways to Ensure You're Recruiting the Best Talent]
"I don't think there is a shortage in talent necessarily," said Tony Martin, executive vice president of recruitment process outsourcing (RPO) and talent management at Hudson RPO. "Many companies are not doing the best job at attracting the talent that's out there. Finding the best person for a position goes beyond matching a skillset to a list of job requirements. In fact, smart companies are taking a look at what skills are available in market, and figuring how those skills can be applied to their particular needs."
If a company can't attract the tech talent it needs, what is it doing wrong? Darlene Gillard, partnership director of community and events at social enterprise digitalundivided, believes it comes down to the way an employer brands itself.
"Tech has a marketing problem," said Gillard, whose company develops programs to increase active participation of urban communities in the digital space. "When people think of tech, they think of a 25-year-old Mark Zuckerberg-type guy. That's a very narrow point of view and could be a deterrent for anyone looking to work for a tech company. In order to stand out companies need to change the face of their brand."
In other words, employers should show that they're inclusive, whether it be through advertising or the programs and initiatives they support. Tech companies looking to attract talent need to show through a clearly developed employer brand that they are actually out there looking for qualified candidates from diverse backgrounds, and not just "young white guys," Gillard said.
"An employer brand is much more than an explanation of the company's strategy, markets and products — it's an expression of an organization's corporate culture and work environment," Martin added. "It defines the organization's value to potential hires and informs them about what it is like to work there."
To help you build up a strong employer brand and attract top talent, here are a few best practices for tech recruiters.
Tap into your existing staff. While you're busy looking for new talent, the talent you already have could be slipping out right under your nose. That's why Reed recommended considering current employees when tech positions open up.
"Always start with re-recruiting your existing staff," Reed said. "They're probably getting calls [from other recruiters] and the problem gets compounded — you need more talent but your current staff is getting recruited away."
Being open to promoting from within, or switching someone's role based on their strengths, is beneficial for everyone involved: The company doesn't have to "sell" itself to an employee who already works there, and the promoted employee will be satisfied, which could prove to be useful when you do need an outside hire.
"Your employees are your best brand ambassadors in the marketplace," Reed said.
Hire quickly. Hiring the right person is extremely important, especially in a smaller company. You shouldn't hire the first person who walks through the door, but you can't spend months or even weeks making a decision, or the candidate you want will be long gone.
"Your biggest ally is speed," Reed told Business News Daily. "The companies that are winning and securing people are the ones who are moving quickly."
"Speed and decisiveness matter," added Sloane Barbour, director of recruitment and placement agency Jobspring Partners. "If you like someone, hire them. If they don't work out, let them go. Go with your gut. It's better to hire [and fire] someone quickly than wait two months and [find that] the person you wanted is off the market."
Barbour also noted that failing to get back to candidates quickly could contribute to a poor perception of your employer brand.
Learn (and advertise) what tech candidates want. Choosing a job is about more than just a paycheck, Martin said — it's about what they'll experience and whether the job will satisfy their personal interests and values.
"Candidates today want to understand the totality of a role — what their experience will be at an organization and what it has to offer them," Martin said. "That's why it's so important for organizations to convey what they can offer these candidates beyond a simple job description. It also goes back to companies understanding what their target market is looking for and what's important to them. For example, younger generations, and in particular women with a STEM education, are looking for more meaning and flexibility from their work life."
Look in nontraditional spaces. Going back to the issue of diversity in the tech field, Gillard advised employers to look beyond MIT and Stanford graduates for their recruiting efforts.
"Historically black colleges and universities and two-year colleges have talented and skilled individuals to fill jobs," Gillard said. "Tech companies should also consider training people with transferable skills, who can, for instance, learn a new computer language to meet the job requirement. The talent is out there but they need to be given access to jobs and opportunities. The folks in HR at these newer tech companies must do their due diligence in recruiting talent."
Originally published on Business News Daily