What's on the Menu at 5 New Year's Eve Hot Spots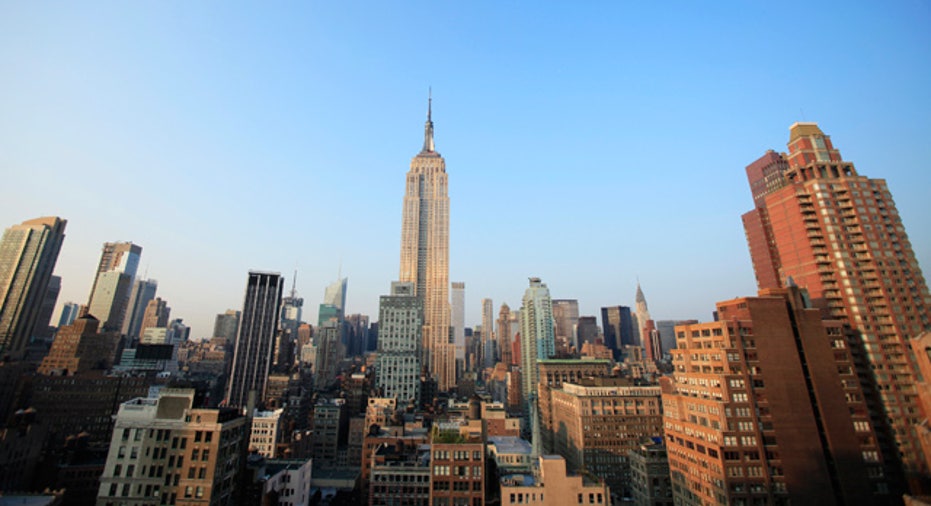 FOXBusiness.com found out from experts at Travels in Taste what's for dinner -- and also what's the price -- on the most celebrated night of the year at some of the most-happening hubs across the globe.
Enjoy champagne upon arrival, a decadent eight-course tasting menu and a rose champagne at midnight to toast the New Year. Additionally, they will have live music, a dance floor and party favors to celebrate the night. The prix fixe menu is $250, for an additional $200 you can have a wine pairing.
The menu includes: Canapés, Amuse Bouche, Hudson Valley Foie Gras Torchon (Apple in Three Forms, wine: Pinot Gris Altenbourg, 'Cuvée Laurence,' Domaine Weinbach 2005 Magnum); Butternut Squash Espuma (Elderberry Compote, Pain d'Epice Powder, wine: Barbaresco, 'Asili,' Bruno Giacosa 2001); Sous Vide Halibut (Winter Black Truffle Purée, wine: Chardonnay, Mayacamas, Napa Valley 1997); Red Wine Glazed Beef Cheeks (Braised Black Eyed Peas, Smoked Ham Hock Jus, Wine: Cabernet Sauvignon, Dalla Valle, Napa Valley 1998); Passion Coconut Verrine; Carré au Chocolat (Rice Croquant, Mandarin Sorbet, wine: Fonseca 1997 from Magnum); and Chocolates and Petits Fours
The menu includes: Amuse Bouche, Chilled King Crab Leg (Young Vegetables with Pomegranate, Coral Vinaigrette); Duck Confit and Foie Gras Ravioli (Aromatic Bouillon and Garlic Blossoms, Not Available for 6 p.m. seating); John Dory, Baby Leek & Black Truffle, Parmentier Sauce; Wild Venison, Roasted Winter Fruits & Vegetables, Sauce Velours (6 p.m. seating has choice of fish or beef, not both); Tart Trio (Chocolate Caramel Tart, Chestnut Tart with Chestnut Ice Cream, White Chocolate & Cranberry Tart)
Pricing: For early seating (6 p.m. with a 2-hour maximum dining time) in main dining room: $125.00. (This includes 3 courses only, wine pairings, 50% discount for lounge admission to purchase night of, 2-hour maximum dining time)
Price –$800 euros, add $1200 euros for wine pairing
Menu items include:  Sea scallops and caviar and duck liver and black truffle; Dublin bay prawns in a Chardonnay aromatic broth; turbot, clams and cockles, Swiss chards; Brittany lobster, black truffle; Bresse poultry, tartufi di Alba, Truffled brie; chocolate; champagne, citrus; and candies.
Price:  $449.99 per adult.
There will be an Amuse Bouche, a variety of appetizers  and the entrée is a tasting of the following: Australian Kobe Beef Tenderloin, Marcho Farms Veal Tenderloin, Wild Turbot, Cold Smoked Maine Lobster, Sesame Crusted Big Eye Tuna, Poulet Rouge. Desserts: Assorted Gourmet Desserts, Assorted Gourmet Cheeses and Gourmet Chocolate.
According to Commander's Palace:  "Modern New Orleans cooking meets haute Creole in Chef Tory McPhail's kitchen. His fascination with Creole and Louisiana cuisine inspires his menus."
No set price yet – there will be 2 seatings. The first is 6:30 p.m. and must leave by 8:30 p.m. – later will be 8:30 p.m., 9 p.m., 9:30 p.m. – and they can stay through the New Year. First menu is from $70 – $100 per person (3-course meal). Second seating is from $100 – $130 per person (3-course meal).
Menu for both seatings is the same, but price difference is because of the Amuse Bouche and a champagne toast at midnight, dance floor, party favors, live jazz band. Starters include: champagne and strawberry salad. Entrées include: lobster, shrimp and black truffle pasta, and Dessert includes: bay leaf double dark chocolate parfait.