What's on Sale in September?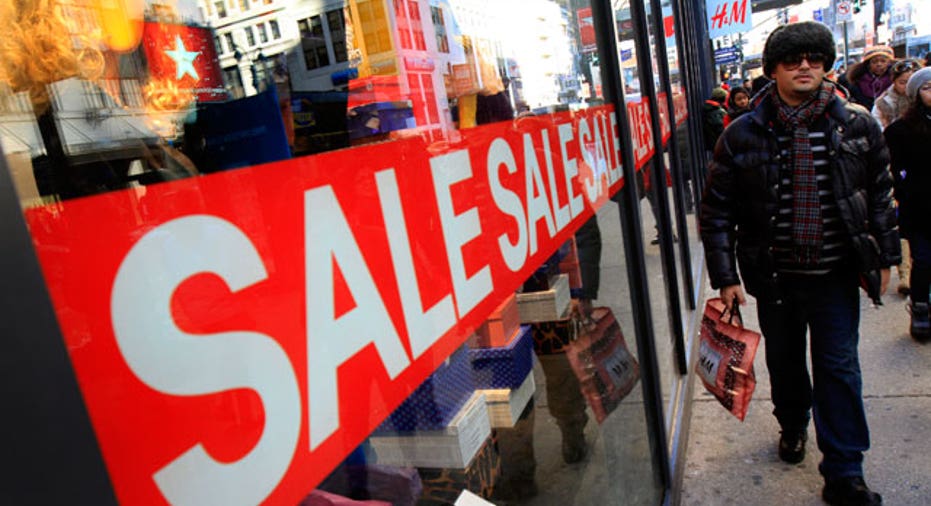 Labor Day is coming and so are those end-of-summer sales.
From back-to-school bargains to preholiday clearance specials, September's Labor Day weekend kicks off a month of sales and specials -- a time dear to shoppers' hearts, especially if the goal is to save a little green while splurging.
"September is a weird month because it's when the stores are trying to get rid of excess so they can restock for the holidays," says Hillary Mendelsohn, author of "thepurplebook: The Definitive Guide to Exceptional Online Shopping," and founder of thepurplebook.com, an online shopping guide.
But for savvy consumers, it can mean some good deals and deep discounts if they shop smart and know where the deals are.
Here are six categories where you can score a deal over Labor Day weekend and throughout September.
School Supplies
"All the stuff they overstocked for back-to-school (season) that didn't get purchased" is available after Labor Day at a discount, Mendelsohn says. In September, "I think you can save (another) 15% off back-to-school specials. They'll mark them down one last time."
Consumers can also find some "bundling" deals on technology in September after Labor Day. When you buy one gadget, such as a computer, the retailer might throw in something else, such as an MP3 player, for free, she says.
Some stores will accept their competitors' coupons, which helps to save a little extra money without burning extra gas.
Don't go to a department store, chain store or big-box retailer without at least checking the Internet ahead of time for coupons, Mendelsohn says. Just hit a search engine, type in the name of the store you want to visit and the words "coupon code," she says.
Patio Furniture and Accessories
September "is a huge month for any outdoor furniture," Mendelsohn says. "Anything that is summer stock is getting cleared out."
And this year, it can be a double boon to consumers on Labor Day and beyond. "The fall, for a big part of the country, is a big time of the year to do entertaining," says P. Allen Smith, author of "Living in the Garden Home." "With the extreme heat, a lot of folks lost out on their summer."
So when patio furniture and related items go on sale for up to 50% off in September, it offers a chance "to reclaim your summer," Smith says.
Shoppers can get deals on those same goods online, Mendelsohn says. Many online retailers offer free shipping, which amounts to free furniture delivery, she says.
Two good areas for bargains and sales:
Cushions up to 60% off.
Patterned accessories, which tend to be on sale more than the basic colors, Mendelsohn says. "Patterns are a great way to shop for bargains."
Other patio items that promise bargains during and after Labor Day: ceiling fans, grills and grilling equipment, Smith says.
Shrubs, Trees and Canning Supplies
September "is a great time to be going into your nurseries and looking for good prices on shrubs and trees," Smith says. "I've seen sales as deep as 50%."
September sales on plants especially make sense this year because a lot of homeowners lost vegetation to the summer heat.
Another garden-related item where you'll find good buys on Labor Day and beyond is canning supplies. While a lot of home gardeners have wrapped it up for the year, farmers markets "are going to be full of fresh vegetables well into November," Smith says.
But many retailers won't keep pressure cookers, jars and other supplies on the shelves past August, says Smith. As a result, you could save as much as 50% on those supplies in September.
Your Winter Vacation
Picture yourself hitting the ski slopes and relaxing afterward with a gourmet dinner. That mental vacation could be more than a stress break. In September, it could actually save you some money.
If you book for the winter holidays through mid-January, "you will get a significant discount right now," in September, Mendelsohn says. "Resorts would rather lock you in at a lower price and know who's coming."
By booking in September, you can get discounts of 5% to 20% off the cost of those winter trips.
Golf Gear
September is a sweet spot when it comes to deals on golf equipment.
Manufacturers bring out new models, and retailers clear space to attract traffic. The result is sales on this year's clubs, including some "fantastic drivers," which were on Golf Digest's hot list, says Bob Carney, brand editor for the magazine. Whenever you buy gear from the year before, "you're going to get a substantial discount," he says.
You can save 20% to 25%, he says.
Labor Day and the rest of September bring deep discounts on range finders, too. As with clubs, companies "are bringing out the new models," Carney says. In some cases, you can save up to a third of the cost. It's "a very good deal."
Your Tech Bills
Got cable TV? Satellite radio? A cellphone or two?
"Almost any company has special deals available in order to retain customers," says August E. "Augie" Grant, professor at the University of South Carolina and editor of "Communication Technology Update and Fundamentals."
While it's not an actual "sale," September is a good time to save money before the post-Labor Day holidays -- or bank a few bucks before makers start bringing out the new tech gadgets in January, he says.
"It takes a couple of minutes on the phone," says Grant. But if you negotiate you could save "up to $100 a month if you're a heavy user of these technologies."