What's in a $100,000 Swag Bag?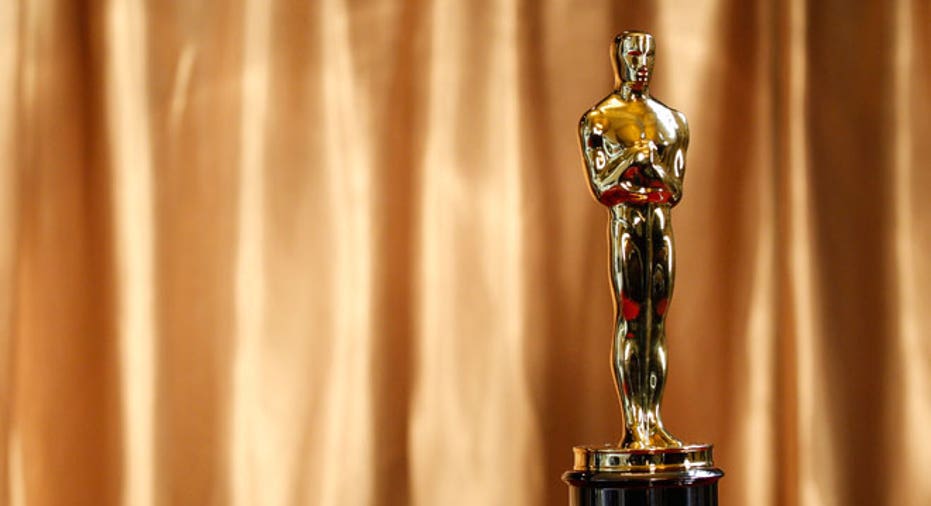 This weekend is Oscar mania, when actors earn national-spotlight recognition and awards for their work – and also get showered with swag.
Even the nominees who don't win their category at Sunday's 83rd Academy Awards walk away with gift baskets filled with expensive knick knacks – expensive as in worth upwards of $100,000, according to Gwen Flamberg, Beauty Director at Us Weekly Magazine.
"It's become kind of insane, but it has also become a failsafe way for brands to get their products or destinations right under the celebrity's nose," Flamberg said. "People are rabid for what celebs are buying and owning."
In this year's official nominee basket, the big-ticket items are all experiential, she said. They include a three-night getaway with a personal butler at the St. Regis and a dinner party at Morton's Steakhouse, both in California, estimated at $5,900 and $1,500 respectively.
All best actress nominees and presenters will receive their own bottle of Oscar de la Renta's new perfume, Esprit d'Oscar, which will not be available to the public until Mother's Day 2011. Also, the lucky lady who wins the coveted best actress statue will walk away with L'Oreal Paris and Carelle's limited edition Academy Awards makeup compact, which is encrusted with $3,200 worth of diamonds and pink sapphires.
"The point is that they are putting it in the hands of the most accomplished women in Hollywood," Flamberg said.
Nonprofit organization Global Green just hosted a pre-Oscar event, and went a different route with its swag bag, which was estimated at under $100. Ruben Aronin, director of communications for the charity, said all items were donated from green sponsors to reinforce its environmental message.
"The focus isn't on glitz or elegance as much as it is on practicality that people can see and use," Aronin said.
At the event, 500 guests were treated to gift bags that included rechargeable LED emergency safety lights from the Chevy Volt, Planter's almonds, Arta Tequila and clothing coupons for kids from Patagonia.
Aronin said there is no surefire way to know if celebrities actually use the swag they receive at such events, however if there is an opportunity to hand-deliver it to a celebrity or his or her home, that guarantees that the package is at least in their possession.
"We hope they use the products," he said. "You hope they don't end up on a publicist's desk."
While some celebrities may actually use the swag they receive at awards ceremonies and parties, Flamberg said it is also common for them to pass the gifts along to their support staff who has worked with them throughout the hectic season.
The economy certainly hasn't played into what is included in such gift baskets, Flamberg said. In fact, even right up until the very last minute, brands are trying to get their items into the celebrity swag packages.
"You look at all of these big-ticket items and think to yourself, 'This is not a country in any economic turmoil,' " she said.
Despite the turmoil many companies faced during the recession doesn't factor into what is included in these gift packages anymore, Aronin said.
"It's a funny world we live in, in Hollywood," he said. "There is a big 'cool' factor involved with having the opportunity to have a celebrity photographed with your product that makes it worth the investment. The power of making things 'cool' is not something you can bottle."