What's Hot in Apartment Amenities this Year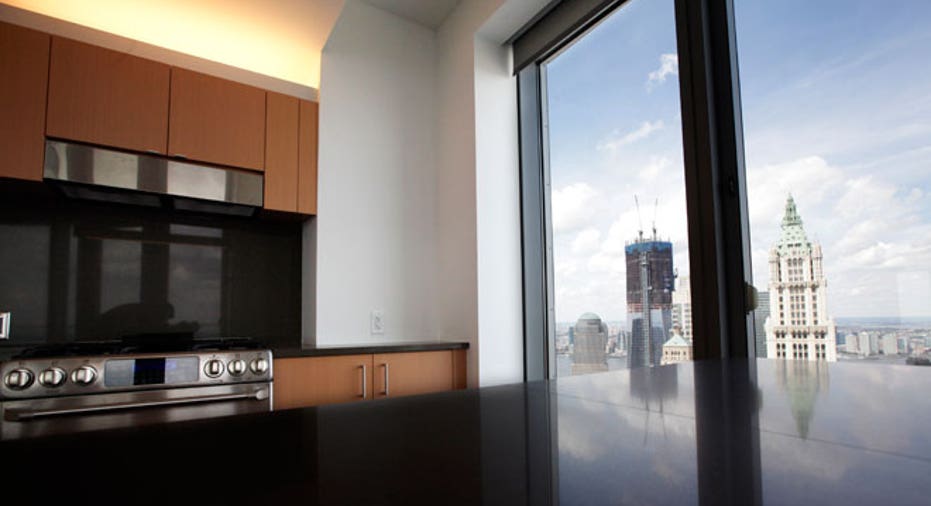 Shopping for an apartment isn't just about finding a unit that has an updated kitchen, walk-in closet and hardwood floors. In addition to your wish list of in-unit features, there are also shared community amenities to consider. From basic perks like parking, on-site laundry and fitness centers to more elaborate features such as lazy river pools and pet spas, there are amenities to suit the needs of every renter.
We talked to Jennifer Staciokas, vice president of marketing and training at Lincoln Property Company, to find out some of today's most popular amenities.
Private Outdoor Spaces
Apartment living doesn't have to mean sacrificing yard space. "Private landscaped backyards are great for pets or residents who want outdoor space. It's way bigger than a patio and feels like you have a yard," Staciokas said.
An expanded patio area in a first-floor unit can serve as extra space for entertaining, gardening or playing. These units have been so appealing to renters that Staciokas has seen rent increases of $150 to $200.
Barista-Run Cafes
One of the perks of apartment living is convenience — whether it's a community gym, proximity to public transportation, or in this case, free coffee. Residents at Lincoln Property Company's Dallas community can order specialty coffee drinks from the on-site cafe. Instead of trekking over to the nearest coffee shop, residents can order from the barista downstairs and be on their way.
"It's free for residents, so it's a money saver, too," Staciokas said.
Pet Spaces
Pet-friendly communities used to be difficult to find, but their popularity is growing thanks to renter demand. With these pet-friendly apartments come amenities for renters to enjoy with their furry friends.
"Dog parks are popular, but we make them more interactive like having agility items or toys, and seating areas for residents," Staciokas said.
Full-service pet spas with washing and drying stations are another pet-friendly perk that's convenient and budget-friendly for residents.
Delivery Lockers
High-density apartment communities present the risk of package delivery mix-ups or even worse — stolen mail. Management companies have started to eliminate these risks by installing delivery lockers. These lockers are convenient for residents and securely store larger deliveries until they can be picked up. When a delivery arrives, residents receive an email containing a code, which they then use to access their package.
Whether you live in a suburban community or urban high-rise, amenities are no longer there just to add convenience to apartment living. They are also providing a sense of community to make renters feel at home.
Read More from Zillow
Jennifer Chan writes for the Zillow for Pros Blog and covers rental real estate news and trends. Read more of her work here.