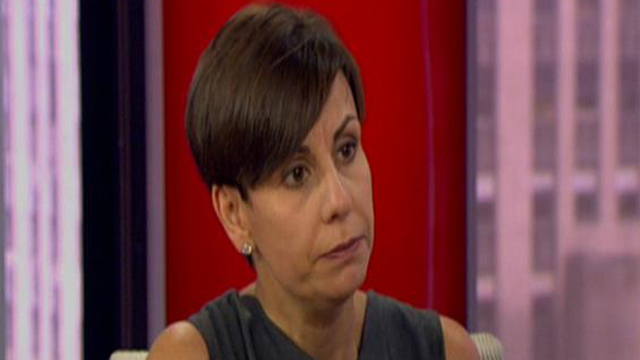 Ill be honest: Whenever I think of Gallo wines, I think of the corkscrew jug that was on our dinner table every night growing up.
But the E&J Gallo Winery has clearly evolved over the years and has reestablished its image, especially with new, younger wine drinkers.
The largest family-owned winery in the world was co-founded by Ernest and Julio Gallo more than 75 years ago. And moving beyond that screw-top jug, they now produce top labels, like Gallo Estate and Gallo of Sonoma County wines. Estate is the most expensive, at $35 to $60 a bottle.
But its the younger generation thats really helping Gallo reinvent itself. And Stephanie Gallo, vice president of Marketing for Gallo Family Vineyards and granddaughter of Ernest, had one word to explain how: Moscato.
Moscato is a sweet white wine, much like a Riesling (or a White Zinfandel for those of you old enough to remember that). And the Millennials are soaking it up!
Heck, even the hip-hop world is using it in lyrics:
Still over in Brazil/Sipping moscato/You must have forgot though/So Ima take it back to the block, yo. Lil' Kim (Lighters up)
"Its a celebration/ clap clap bravo/ lobster and shrimp and a glass of moscato"-Trey Songz feat. Drake (Invented Sex)
So maybe thats why the Gallo Family Vineyards Moscato saw sales increase by 124% last year, thanks to folks 25 to 34.  That actually outpaced the growing Moscato trend.
And the marketing heir says that Moscatos growth is largely due to word of mouth. Prompting the company to dive into the social media world and use Facebook to keep in touch with customers.
So give it a shot. Its sweet and fruity, and youll be floored by its price.
Questions for Our Wine Pro
What is your death row wine?
Im from California. It would have to be a California wine:  Gallo Family Winemakers Signature Russian River Chardonnay.
What region produces the best wine?
It would be impossible to say one region produces the best wine. Napa and Sonoma help put America on the map by producing award-winning Chardonnays and Cabernet Sauvignons. For me, whats happening in the Central Valley right now is really exciting. Its shaping the way America drinks wine, as its producing high-quality, value wines with incredible flavor. This region is truly making wine accessible to everyone.
What is the best food and wine pairing that you've had?
I love food and wine pairings that bring back a feeling of nostalgia. My grandmother, Amelia Franzia Gallo, had two passions: cooking and her family. She taught us that the best meals included fresh ingredients, so we used to gather vegetables with her from the garden behind her house, and help her make the family meals in the kitchen. One of my familys favorite meals to prepare is my grandmothers signature linguine with tomatoes and basil paired with Gallo Family Vineyards Pinot Grigio.
What will the U.S. wine industry look like in 10 years?
We look forward to the next 10 years in the U.S. Wine Industry. We are going to continue to evolve our wine and food culture.  Wine will not be perceived as an elitist beverage and consumers will be more confident in their wine choices. We are seeing the beginning of this evolution as consumers are more open to exploring the category and are no longer feel tied to traditional wine rules.
Don't miss Tracy's live online show every weekday from 1-1:50pm ET.