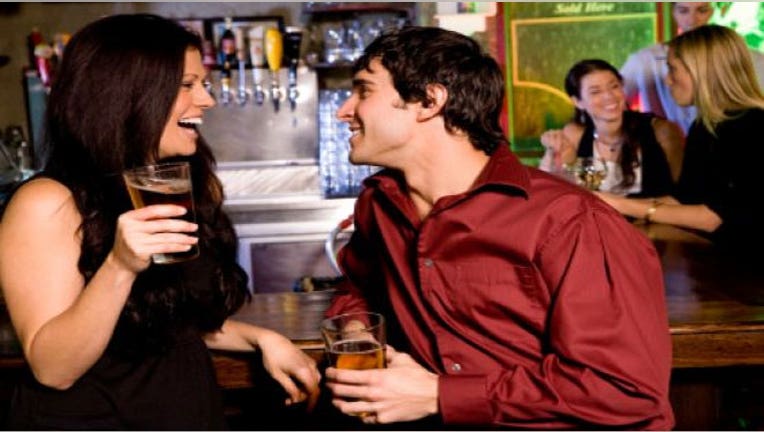 Forget the red roses. Nix the chocolates. Cancel the dinner reservations at the ridiculously-expensive and over-crowded restaurant. It turns out, most significant others want something much more basic from their partner: a good credit rating.
According to a survey from American Express (NYSE:AXP), 8 out of 10 couples will exchanges gifts this Valentine's Day spending an average of $260- up 67% from last year. And yet that same survey found that 30% of women currently in a relationship say Valentine's Day is "over-rated."
Call it unromantic, but odds are your partner would be more turned on with money spent on something practical like a house down payment or reducing debt.
"People get very caught up in buying fancier gifts," says psychologist Michelle Callahan, a consultant for Chase's credit card division. Whether we're talking about birthdays, Christmas or Valentine's Day, she says expectations seem to go higher each year. "People feel pressure to impress their mates and do something that tops the previous year. It's almost culturally inappropriate to do something sweet and low-cost."
In fact, according to a poll by CreditCards.com, poor money habits can actually kill a relationship. Both women and men agreed that discovering  that a partner had lied about his/her ability to pay routine household bills, is as serious as learning of a criminal history. According to the poll, 70% of women said that either condition would be grounds for breaking off a relationship. Men were slightly more forgiving: 54% said they'd walk away from a woman with poor bill-paying habits vs. 58% saying they'd do so if she had a criminal record.
In addition, two-thirds of women and slightly more than half of men said that discovering their partner had a large amount of credit card debt was also grounds for walking away. Furthermore, 47% of men and 57% of women either agreed or strongly agreed that before they got seriously involved in a relationship with another person, they would want to know that individual's credit score.
"Clearly, women are more sensitive to money issues in relationships than men are," says Dan Ray, editor-in-chief at CreditCards.com.
Age also plays a role in our attitudes about the financial foibles of our significant other. "Young people in general tend to be more tolerant of financial problems in a partner than older people," says Ray. "I suspect it's because we've all screwed up as kids. It's tough to find a young person who hasn't had some problems with money." It could also be that many young adults find themselves in the same student loan debt situation.
However, by the time you've reach a certain age, you're expected to have figured it out. When asked, "Would you break off a relationship if you found out your partner was heavily in debt?," 24% of those aged 18-24 agreed compared to 71% of those 65 or older.
Possibly because of the different ways the questions were phrased, some of the results in the Chase survey were exactly the opposite. For instance, only 2% of respondents of all ages report that finding out their partner had debt of $10,000 or more would be grounds for breaking up. Instead, respondents overwhelmingly (74%) said their response would be to "sit down and talk with them about it." More than one out of 10 said they would personally help their partner pay down their debt.
Despite their differences, there is a central take away from both surveys: communication is crucial. Since financial issues are the No.1 cause of arguments among couples, "being open and honest with your partner about money early on is key to a lasting relationship," says Ray.
"Both partners have to be on the same page financially," stresses Callahan. "Couples should be talking about where they are financially and thinking about their future together." Although it's probably not something you want to do over Valentine's Day dinner, she recommends partners use the date as an annual time to "Take stock. Set goals."
"What's not romantic, is when you're so stressed out about your bills that you're not being romantic."