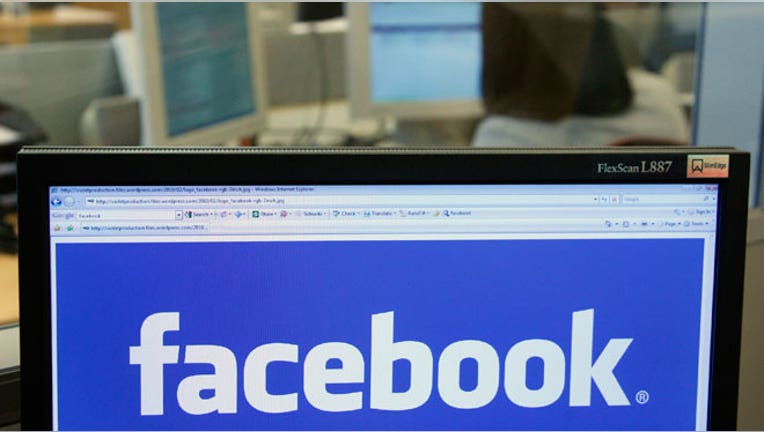 It used to be that job candidates were judged on their resume, cover letter and references before the in-person interview. But now with social media, job candidates are being fully examined before even stepping foot into a human resources department, and some college students might find themselves at a disadvantage.
According to a survey of recent grads by online privacy company Abine, Inc, despite the fact that 69% of the Class of 2013 doesn't yet have a job lined up, only 16% are spending time proactively improving their web presence.
What's more, 60% of graduates are not concerned about their online profiles affecting their ability to secure or keep a job, and experts say a candidate's online presence and the content they post can make or break a job opportunity.
"Your digital footprint says a lot about you--it's extremely accessible and the majority of employers are checking it and doing their due diligence on you just like you should do it on them when you're applying for a job," says Sarah Downey, privacy analyst at Abine. "There's a lot of stuff out there that can either hurt you or help you depending on how on top of it you are."
For grads looking to clean up their act and get hired, here are four tips from online and career experts on how to create a more positive online reputation.
Tip No. 1: Google Yourself
Students should start the process by typing their name in every major search engine to see what is associated with their name.
Sounds simple, yet the survey shows that more than two-thirds of recent grads only Google themselves once per year or less, despite the fact that more than one-fourth of respondents have found a search result about themselves they wish they could delete.
Downey recommends grads search their name but also try their name in quotes, their email address, degree or home town.
"Also look up your name in conjunction with any risk words, so if you've been arrested, put your name plus 'arrest' or 'criminal'….because those are the types of searches that employers are likely to run anyway."
Tip No. 2: Don't Rely on Privacy Settings
While it's important to understand privacy settings for individual social networking sites, using good judgment is paramount to trying to conceal certain posts and pictures, says Kimberly Baker, career services manager at Bryant & Stratton College Online.
"Students are wise to keep in mind that once something is up on the internet, there is always a chance a potential employer will find it, privacy settings or not," she says.
Privacy settings on different networks are prone to frequent change and can create a false sense of security that posts and pictures are kept under wraps, warns Downey.
"Social networks do a good job of making you feel like you're limited in your network, that only your friends can see what you're posting and that's not the case."
Tip No. 3: Remove Every Potentially-Inappropriate Post/Picture
While 90% of survey respondents claim to be cautious about their online posts, 35% have posted comments containing profanity, more than 30% have posted comments or pictures about alcohol and 7% have posted content about illegal behavior.
While students and grads may want to post photos of personal and social interactions on their page, employers are looking to see if candidates have a good sense of what should be public versus private, says Shama Kabani, CEO of The Marketing Zen Group.
"A lot of what this can [indicate to employers] is a sense of judgment: what is your sense of judgment, do you lack it or do you have a strong sense of what's appropriate and what's not and how does that fit into a corporate culture?" she says.
Tip No. 4: Keep Language and Grammar in Mind
While grads should refrain from posting about polarizing or controversial topics such as religious or political discussions while on the job hunt, posts that show critical thinking and written persuasion skills can be in a candidate's favor as long as they are done well, says Pete Kazanjy, president of talent acquisition company TalentBin.
"Think of your Facebook comments and tweets as miniature writing samples--are you spelling things wrong and making grammatical errors? Or are you putting forth compelling arguments and insightful commentary?" he says. "The latter is what an employer will want to see."
It's essential that grads omit posting negative opinions about any previous or current internship or work experience, whether or not it was an ideal position or company.
"[If] you get fired from a job or you interned at a place where you really wanted a position and it didn't pan out, the last thing you want to do is say, 'I hate this company,' because employers have to be careful about what sorts of things they are willing to be okay with," Kabani says. "You really should always keep in mind that your networks are not a place for you to vent."