What You Should Outsource to Amp Up Efficiency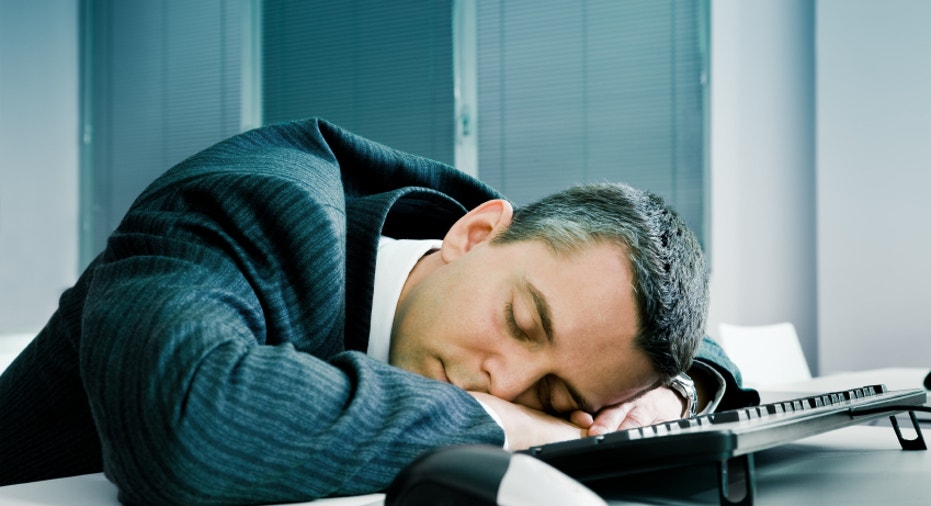 What odd jobs have you outsourced in order to increase your company's overall productivity? Thomas of Las Vegas, NVThe following answers are provided by the Young Entrepreneur Council (YEC). Founded by Scott Gerber, the YEC is an invite-only nonprofit organization comprised of the country's most promising young entrepreneurs. The YEC promotes entrepreneurship as a solution to youth unemployment and underemployment and provides its members with access to tools, mentorship, and resources that support each stage of a business's development and growth. E-mail your questions about best practices for starting up and/or managing a small business to smbs@foxbusiness.com.
No. 1: Mail From Eric Bahn of Beat The GMAT
Packing up a product and mailing it at the post office is ridiculously time consuming—especially when the package is going overseas (visa forms are no fun). I just pay an outsourced temp on TaskRabbit $10 an hour to buy my envelopes/boxes, package up my products, and mail them at the post office. This saves me a dozen hours at least each week.
No. 2: Advertising From Anthony Saladino of Kitchen Cabinet Kings
We outsourced the creative behind our YouTube advertising initiative to several low-cost providers. The results were interesting to say the least. We received video from a rapping female in a hot dog costume, a torch juggler, and a semi-pro basketball player slam dunking on the court.
No. 3: Video Transcriptions From Tim Jahn of Entrepreneurs Unpluggd
When I first decided I wanted to start providing text transcriptions of my video interviews with entrepreneurs, I transcribed them myself. After a few interviews, I realized I could pay somebody to do it much quicker, which allowed me to devote my time to tasks I was faster and better at.
No. 4: Logisitics From Danny Wong of Blank Label Group, Inc.
After packaging tons of shirts ourselves in FedEx boxes and carrying them in suitcases and backpacks to the FedEx office, we realized we just didn't want to do it anymore. So, we started paying some of our best friends to do it, which turned out to be the least fulfilling job they had ever done. Finally, we decided to partner with a logistics company who handles all our shipping and handling.
No. 5: Payroll From Lauren Maillian Bias of Luxury Market Branding
I outsourced payroll with my first company when I hired my third employee. Payroll is time intensive and keeping track of deductions, liabilities and tax payments can get cumbersome. Outsource payroll to a trusted automated service and you will gain hours of productivity each pay period.
No. 6: Data Mining  From Brenton Gieser of JoynIn
Mining data for market research, PR, or sales purposes is one of the most important and most tedious tasks you will encounter. Always outsource tedious tasks and focus on the creative and implementation side of your business.
No. 7: Trade Show Marketing From Lucas Sommer of Audimated
At trade shows you shouldn't be at your booth, you should be at everyone else's booth making relationships. I have outsourced "bodies" at several trade shows to man the booth, give the pitch and sign people up. Meanwhile, my time is freed up to make contacts and drive new business.
No. 8: Our Name From Ryan Holmes of HootSuite
When HootSuite first came to fruition, it was named BrightKit. This didn't fit with our brand so we offered a $500 reward and crowd-sourced the name. BrightKit was transformed into HootSuite.
No. 9: Virtual Assistant From Nick Friedman of College Hunks Hauling Junk
One of our franchise owners actually outsourced his online dating so that he could focus on his company's productivity. He hired a virtual assistant to act as himself by going online and setting up dates via the internet. The owner would then attend the dates, but he was able to avoid the time and effort spent leading up to the date online. He rewarded the virtual assistant with bonuses.
No. 10: Security From Michael Sinensky of Village Pourhouse
I used to hire only in-house security guards for my bars but the tedious search for the right guards and lengthy training process would cause nights where we were understaffed. The straw that broke the camel's back was finding out in-house guards were almost impossible to insure for assault and battery so we outsourced to a security company to supply the guards. Even though I could save 20% across the board on this line item, it's more efficient for us to outsource.