What You Need To Know Before Signing Up For Health Insurance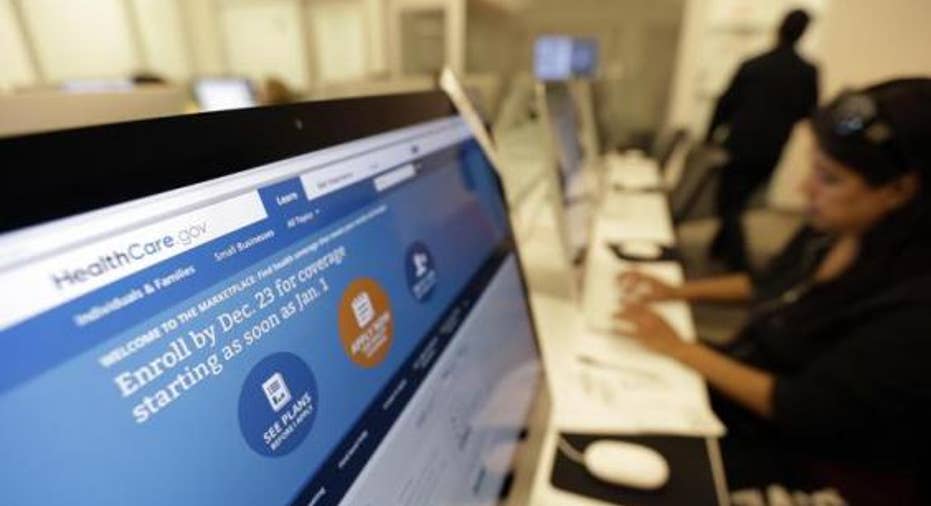 Monday is a big deadline for the Affordable Care Act. It's the date by which all of us have to be able to prove we have healthcare coverage or face a hefty penalty on our 2014 taxes next year. So far, the Department of Health and Human Services say signups have failed to meet goals. The administration had said it wanted seven million people to sign up, but only five million have done so, according to the most recent government report. So, you can bet the healthcare.gov website will be pretty busy over the next several days. Here's what you need to know if you plan to sign up:
Before you go to the web to enroll, talk to your doctor to find out whether he or she is affiliated with any of the insurers offering plans through Obamacare. Best case scenario, you'll want to stay with any service provider you are already using to make sure that your care is seamless. Once you are armed with that information, head to healthcare.gov, that's the federal website. In some states, you'll do your shopping on this site, but in others you'll be directed to a state site for assistance. Depending on where you live, you may find a dizzying array of plans or only a few. Don't be confused by the names of the plans. Words like "exclusive," "premier" and "predictable cost," have virtually no meaning, except to the insurers themselves. Instead, focus on the level of coverage. Policies are available in four categories from the least to the most generous: bronze, silver, gold and platinum.
According to one analysis of the insurance offerings, you're best off considering the bronze plans first. According to Dr. Scott Gottlieb, here's why: You can't trade up to a better benefit by buying gold or even platinum plans. The benefits are the same regardless of the category or "metal" that you choose. Gottlieb says that the only difference with the plans is the structure of the co-pay and deductibles. As you pay higher premiums for a gold or platinum plan, your deductibles and co-pay decline. The insurer, according to his analysis, typically covers 60 percent of expected medical expenses in a bronze plan, 80 percent in a gold plan and 90 percent in a platinum plan. So, by buying the costlier plans, you are simply fronting a higher premium to buy down your anticipated out-of-pocket costs. The doctor networks are all the same, as are your access to drugs.
Once you choose a plan and make a payment, be sure you get a clear confirmation that your choice is confirmed. One man I interviewed on The Willis Report, thought he was enrolled and even had money deducted to pay for the policy, but was ultimately denied coverage. Worse, he suffered a heart attack and was directly billed for $407,000 for care. Making sure you are enrolled and actually have coverage is your responsibility. Contact the insurer directly to make sure all the paperwork has been processed and you don't get caught without coverage when you need it.
Finally, Obamacare requires everyone to have some sort of coverage, whether its ACA offerings, Medicare, Medicaid or employer-sponsored coverage. The first-year penalty for not having coverage is 1 percent of your annual income or $95 whichever is greater. If you miss the deadline, you'll have to wait for the 2015 enrollment period to get coverage unless you experience a major live event like marriage or divorce. To be sure there may be exceptions to the deadline. Some states will accept enrollments after Monday. Check the healthcare website for details.