What You Need to Know Before Buying Foreign Property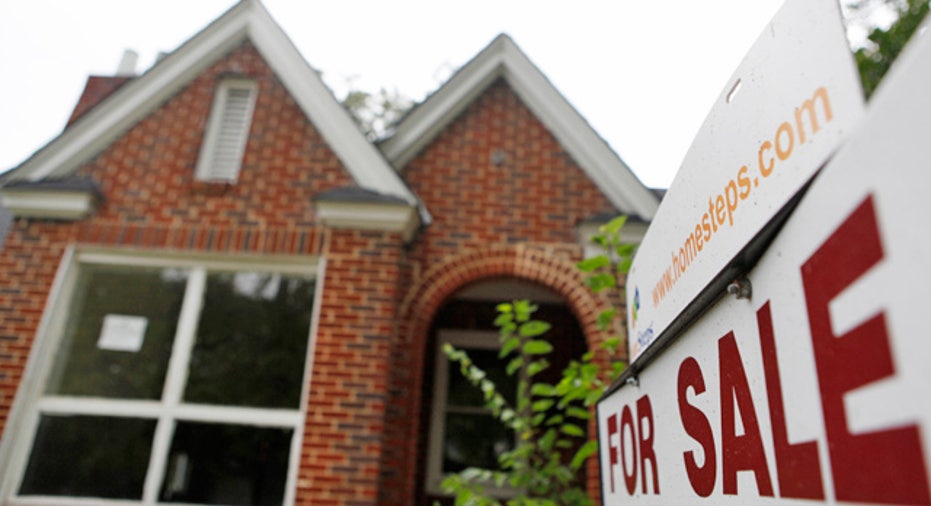 Travel professionals from around the globe are looking to showcase their countries' real estate deals to individuals looking to purchase a vacation or retirement home abroad by offering trip subsidies.
Developers and real-estate companies are enticing interested buyers by offering free or subsidized familiarization [FAM] tours in developing areas to make foreign real-estate investing a little easier.
The three-to-four-day small group tours often include lodging, meals and ground transportation, and "make [buying a foreign property] much less daunting for people who are new to the country," says Brooke Rundle, a Coldwell Banker real-estate agent who organizes tours for U.S. and European investors in Belize and Nicaragua.
Rundle says the trips help potential buyers understand the legal issues of buying property in a foreign country, and help them navigate property management, title insurance and purchasing a vacation home with a self-directed IRA.
"Three or four years ago [it] was a different market, but now there is plenty of supply. We format the tour [like] a Nicaragua real estate 101 class." she says.
Such tours are offered mostly in places that haven't quite "matured" yet, but are fairly accessible by plane and highways, says Timothy Scott, a real estate writer and editor for Luxury Latin America.
"I've recently seen the most activity in Costa Rica and Mexico's Riviera Maya, that section of Mexico's Caribbean coast two or more hours south of Cancun by car," Martin says. "Africa is another place offering a growing number of [investor] trips."
Investor FAM tours, if chosen wisely through reputable companies, can be great ways to develop reliable local contacts that are essential to your purchase, such as lawyers, title companies, property managers and real estate agents
But a healthy dose of skepticism should always be exercised when making a big purchase in another country, experts say. Here are a few tips when looking for an investor property tour:
Know Where You Want to Live
Narrowing your home preference location down to one country, or better yet, one region within a country, can help you get the most out of a FAM tour and ensure your property search is as painless as possible.
HomeAway.com, a Web site that lists vacation homes available for rent, advises to prospective international homeowners on its site that "before you even begin to think about real estate agents and legal paperwork, you have to determine where you want to buy. But no matter the motivation, it's generally better to find a place that you truly love rather than viewing your home purchase strictly as a business endeavor."
Pick the Right Tour 
Pick a trip organized by the local equivalent of a realtors association, which will present a variety of resale and new properties, as opposed to one operated by just one project, says Vernon Martin, principal and international appraiser of American Property Research in Los Angeles. This will ensure you have a range of properties to choose from.
Organizations such as International Pathfinder International Living run tours around the world for potential investors in a "boot camp" fashion, taking you to different developments, Scott says. "Not that the developers don't do any of that, but the multi-prong ones are better because you get more of an education."
Taking a tour with a well-known, U.S.-based company that operates in the country you're interested also offers more quality assurance.
Choose to see Completed Projects
"One dirty little secret of marketing vacation residences to foreigners is that many projects have not been built yet," Martin says. "They cannot get built without financing … and they cannot get financing without substantial presales accompanied by substantial cash deposits.
Martin warns buyers to beware of a FAM trip for a project that is unbuilt and has nothing more to show than artists' renderings and a piece of raw land with a view of the ocean. He claims the deposits are said to be "completely refundable" but aren't, and it can be difficult for the foreign investors to navigate the local legal system if the project never materializes.
"If you are in the market for undeveloped land, that's one thing, but if you actually want a lot with utilities in place, sewage, roads, make sure that's what you're looking at. Some [builders] are not promising that," Rundle says.
If you choose a project close to completion, investors can more easily verify its viability and clear title.
Give Your Self Time on the Trip
Investors should choose FAM trips that give them enough free time to comparison shop, Martin says. The trips "can be a bargain if the traveler is willing to sacrifice time and freedom, as travelers will be expected to go on property tours or attend sales presentations or both. If you don't like timeshare presentations, you may not like [investor] tours."
Find time to meet other out-of-country homebuyers, suggests Scott. Talking to current outsider residents can teach you more in an afternoon than exploring on your own.
Don't be afraid to ask your agent to drive you to other properties. "If you are already at a completed project, they can also alert you to resale opportunities in the same development which may be available at lower prices," according to Martin.
Ask the Right Questions
Doing research about the location before you arrive will help you ask the right questions and identify what you want from a home. Is it a turnkey condo, farm, undeveloped, ocean view lot? Is the property in a location that can generate income?
"We teach the clients what to ask. Because there is no 'Multiple Listing Service' in a lot of places, it makes it difficult to do a comparative analysis," Rundle says. "When you're in the country, ask the builders what else they've built."
Real estate agents are there to help you, but it's still a good idea to study local real estate laws and ethics.
In many countries, including Nicaragua, it is not uncommon for a real estate agent to represent both buyer and seller in a transaction, though many developers will represent themselves, Rundle says.
Don't Succumb to Pressure
Travelers shouldn't feel pressured to buying a property on the trip.
"I would caution people to take their time no matter what and not feel pressured to do anything right away," Scott says.
It's no secret the agents are looking to make a sale, but that only happens a third of the time, according to Rundle.
"Shows like House Hunters International [on HGTV] make it sound like you could make a decision like buying a house in a matter of three days, but it takes a lot more time and effort than that," Scott says. "I think [tours are] mostly a good idea overall because it's a way to get a quick education."