What You Need to Know About Unwanted Robocalls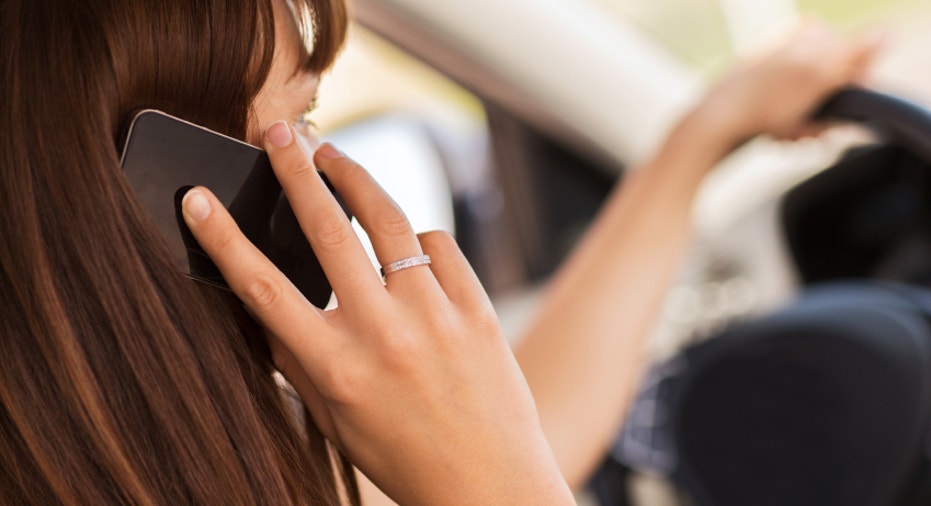 It's hard to find someone who has not received a computer-generated phone call, a.k.a. a "robocall."
Some robocalls are perfectly legal. For instance, the one from your doctor's office reminding you of your next appointment. Or the automated call you get about your child's school being closed due to snow.(1)
The illegal kinds of robocalls are the ones you never signed up for. For instance, the telemarketing calls that try to sell you something. You know, those aggravating, dinner-disrupting, "Press 3 to sign up for a free trial" calls that make you want to throw your phone at the wall. They're the latest technique scammers are using to trick you into giving them your credit card number or other personal information so they can wipe out your bank account.
Rest assured, the folks behind these calls could care less that it's 10 p.m., or that you are dealing with a crying baby or have listed your phone number with the Federal Communications Commission's "Do Not Call" registry. This is a numbers game. The more people they call, the more likely someone will answer. The greater the number of folks who pick up the phone, the more likely a few will slip and disclose details that give these crooks access to sensitive financial data.
What kind of numbers are we talking about? Bikram Bandy, an attorney with the Federal Trade Commission, says the FTC receives roughly 300,000 complaints per month about both live and computer-generated phone calls. But since "most consumers don't bother to file a complaint," this probably understates the problem by a wide margin. He estimates that a scam the FTC recently shut down had made "billions of calls in a couple of months."
And that's just one operation.
"There's been a huge escalation [in robocalls] over the past 5 years due to technical innovation," says Bandy, who is the "Do Not Call" program co-ordinator in the FTC's Washington, D.C office.
Technology is a double-edged sword that can be used for positive or negative ends. The advent of robocalling has allowed telemarketers -- both legitimate and criminal -- to astronomically increase the number of calls they are able to make and at a fraction of the expense: you don't need to pay a human to dial the phone, computers can dial much faster and automated voices can give instructions and respond to questions. In addition, by making calls via the Internet instead of using long-distance phone carriers, the cost of the call itself is minimal.
Moreover, the entire operation can be located outside the United States, making it difficult -- and in some cases impossible -- for U.S. law enforcement agencies to locate and shut down. "We know consumers are frustrated," says Bandy. The fact is, it takes time for U.S. officials to secure the cooperation of a foreign government. And by the time that happens, the operation may have moved it's based of operations.
If you think you can outsmart a crook because your phone has caller ID, FAGETABOUTIT. Caller IDs are easy to fake. There have already been cases where the victim's phone indicated the call was coming from IRS headquarters in Washington, D.C., but, in fact, the scammers on the other end had simply over-ridden the real number they were actually calling from and substituted the "800" number of the Internal Revenue Service.
Bandy admits, "This is so big, law enforcement alone cannot solve the problem."
Enlisting the Geek Squad
Recognizing that it needs to fight technology with technology, several years ago the FTC reached out to the programming community for help. In 2012 it issued the "Robocall Challenge." Of the three teams awarded prizes, one has already launched a product that can block robocalls. Unfortunately, at this point, the "Nomorobo" (get it? no mo' robo!) software only works on Internet and cell phones, so if you've got traditional landline service you're out of luck for now. None-the-less, the software is available to consumers for free. Find out more at  https://www.nomorobo.com/.  A similar challenge was issued last spring during the National Civic Day of Hacking.
Recent FTC Actions
According to Bandy, the FTC will get "pretty aggressive" in order to stop a robocall operation. In January, it sent more than $700,000 in refund checks to Americans defrauded in the so-called "Rachel from Cardholder Services" scam. Consumers who answered their phones heard the recorded voice of a woman calling herself "Rachel" and promising to reduce the interest rate on their credit card for a fee of $42.95.
Although telemarketing  robocalls are illegal, political robocalls are not. Last March, the FTC and ten states joined forces to shut down a robocall operation that tried to circumvent the rules. The computerized call started out as a political survey and after respondents completed that, they were hit with a pitch for a cruise to the Bahamas.
In June the FTC and Florida Attorney General sued to stop Lifewatch -- a New York-based firm -- from "bombarding consumers," primarily elderly ones in Florida and elsewhere, "with millions of unsolicited robocalls" over a 3-years period. According to the complaint, "these calls are often placed to consumers whose numbers are on the National Do Not Call Registry, and typically use fake, 'spoofed' caller ID information."
Victims heard a recorded message saying "someone" had purchased a $400 medical alert device for them and that they needed to provide their credit card number to cover the monthly monitoring service. They were then instructed to press number "1" and provide their account information. Many did so.
What's a Consumer to Do?
Whether you are getting unwanted phone calls from human beings or computers, Bandy says there are things you can do to protect yourself and help law enforcement shut down the perpetrators:
Make sure all of your phone numbers are on the Do Not Call Registry. https://www.donotcall.gov/register/reg.aspx
Assume that an unsolicited caller (human or computerized) trying to sell you something is probably pushing a scam. Immediately HANG UP. Do not press any buttons on your phone.
Report the call to the FTC by phone or online: http://www.consumer.ftc.gov/media/video-0054-how-file-complaint. Complaints are "very important to determine which targets we go after," says Bandy.
Consider using call-blocking technologies to screen out unwanted calls.
1. Robocalls fall under the jurisdiction of different federal agencies. According to Bandy, under Federal Trade Commission (FTC) rules "nearly all" computer-generated telemarketing calls are illegal. On the other hand, even if they're not trying to sell you something, the Federal Communication Commission (FCC) considers any type of robocall made to a cell phone to be illegal, including politically-oriented ones.