What You Need to Know About Discount Health Plans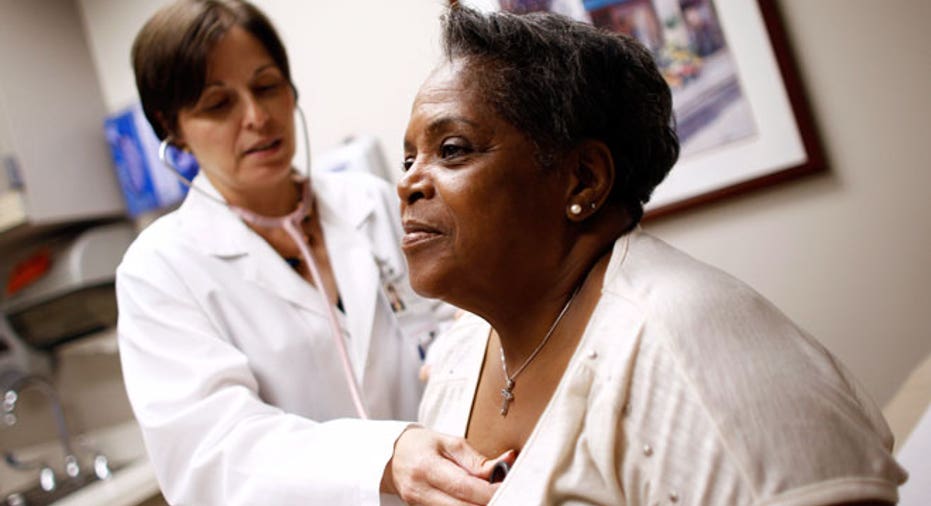 As health-care costs rise and employers increasingly pass off more insurance costs to employees, many consumers are turning to discount health plans to help defray some of the expenses.
These plans offer access to health care and providers at a discounted rate, but experts say buyer beware: these plans are not health insurance and aren't created equally.
"Discount plans make sense for anyone who uses health-care services that are not covered by their insurance," says Allen Erenbaum, a spokesman for trade group Consumer Health Alliance. "They are less useful for services that are covered by someone's insurance, where the insurance company will pay a portion of the provider's fee."
Discount plans can help consumers save on medical expenses that aren't covered with their existing plans like dental, vision and chiropractic services. Typically, these plans are very cheap and can include accidental death or injury coverage, according to Kevin Flynn, president of Philadelphia-based HealthCare Advocates. While they don't make sense for people with health insurance, for the millions that can't afford coverage, even with the health care reform act, it can be better than having nothing at all, says Flynn.
According to Erenbaum, multi-benefit discount health plan cost less than $10 a month, don't include a waiting period or usage restrictions. The discounts are often provided for everybody in the household and are on a month to month basis, which means holders aren't locked in for the long term.  He adds many of the plans come with a 30-day trial period.
While consumers can save a percentage of their costs for services with these plans, Flynn says it may not be that worthwhile. He argues patients can ask their doctors for a discount and then purchase a separate accidental or injury policy for less than $20 a month. What's more, he says consumers should first see if they qualify for health insurance subsidies under the Affordable Care Act on either a state or the federal insurance marketplaces before purchasing a discount plan.
If patients want to continue with their doctor, they should make sure he or she are part of the network the plan offers, Flynn says.
Discount health plans are not created equally, each one is going to differ in terms of the cost, discount size and the provider offering the deals. Because of that, experts say patients have to do their homework before purchasing a plan.
"Nearly half of the states require discount health plans to be licensed or registered. If you live in one of those states, check with the Department of Insurance to make sure the company operating the plan is licensed," says Erenbaum. "Make sure a plan will give you access to the list of providers before you sign up, explains the cost of membership clearly and will give you 30 days to try the plan." He also suggests consumers make sure a plan doesn't duplicate any coverage that they already have with their health insurance.
Because fraud is common with these types of plans, the Federal Trade Commission cautions that there are disingenuous providers out there and consumers need to make sure they know what they are paying for. The commission also warns of dishonest marketers selling these plans as insurance, and say some have even lied about what the plans truly offer. The FTC says consumers should be skeptical of anyone offering exorbitantly-high discounts or people who are employing high pressure tactics to get you to sign up.
"Be wary of any plan that requires large up-front fees, uses high pressure sales tactics or has confusing program terms," adds Erenbaum. "Discount health plans are simple to explain, easy-to-use and provide real savings for consumers looking to cut their out-of-pocket health costs."