Comedian Tim Allen, a noted car enthusiast, drove a Ford Taurus SHO sedan in the 1994 movie, "The Santa Clause." But what would the real Santa Claus drive?
Let's say Kris Kringle has a bumpy landing on Christmas Eve, and his famous sleigh needs to visit the North Pole repair shop. Or perhaps he's just in need of something a little more modern.
FoxBusiness.com asked automotive experts for their car picks for Santa.
1. Ford F-150 crew cab (Edmunds.com)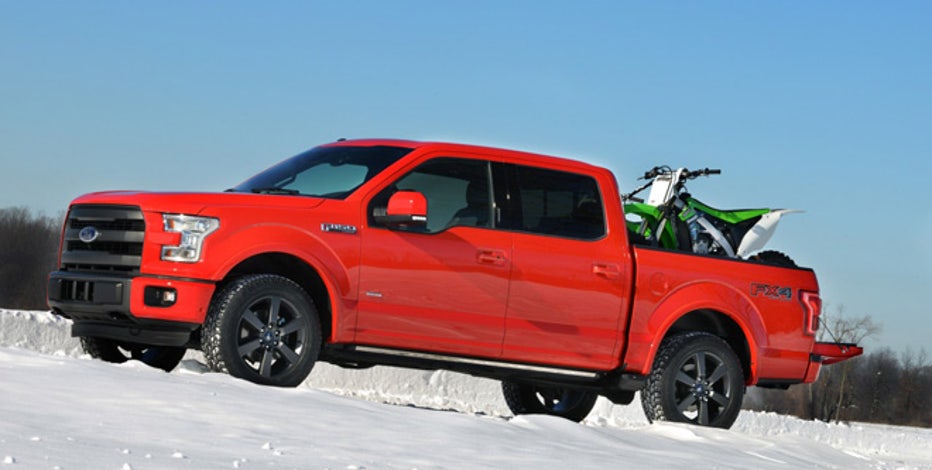 ---
Here at Edmunds, we got an email from Santa: "I love the old sleigh but let's face it – it's outdated technology and the warranty expired five hundred years ago. So I'm ready for a new ride. What should I buy and fly?"
Dear Mr. Claus: We recommend the 2015 Ford F-150 crew cab, long bed. Everyone is weight conscious these days (we even heard you dropped a few pounds) and with this truck's all-aluminum frame, it will really take off. There's plenty of room in the cab for your elves and all the toys should fit in the extended bed. Besides that, you'll love the seat heaters, which we don't think you had on the sleigh. We think the truck's tech will also be great for your line of work: You can connect your smartphone to the MyTouch interface and use the nav system for better routing. And here's a must-have feature: collision avoidance. There's a lot of air traffic up there, but with this technology, you'll never get rear-ended by a jumbo jet.
- Phil Reed, Senior Consumer Advice Editor
2. Chevrolet Tahoe (Kelley Blue Book)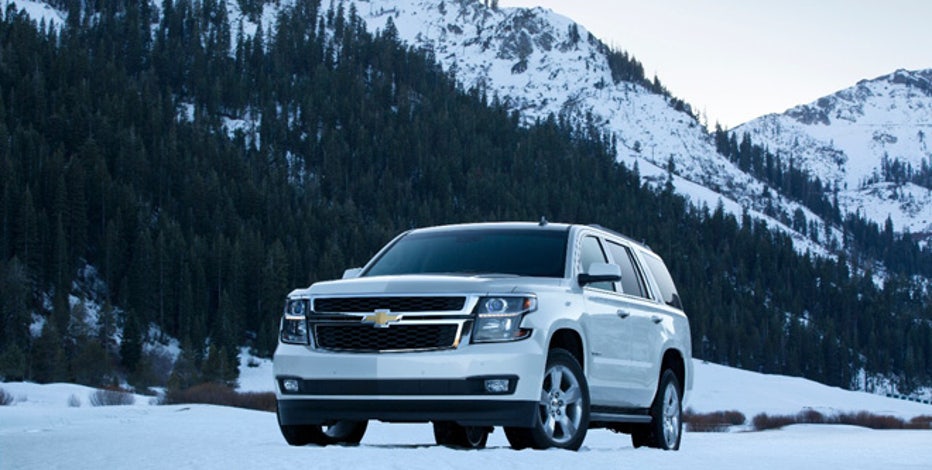 ---
In making his rounds on Christmas Eve, Santa needs a variety of attributes if he indeed wants to replace his trusty eight-reindeerpower sleigh. It is important that his new ride be roomy to accommodate all the Christmas toys that he intends to deliver. It must be safe because he cannot afford to have anything happen to him on his appointed rounds. It must be able to handle any weather condition, because in his rapid-fire round-the-world journey he will encounter it all. And it must be reliable, because it just wouldn't do to miss a delivery because the vehicle had a mechanical mishap. All of which means Santa Claus would be well-advised to make the 2015 Chevrolet Tahoe his vehicle of choice this holiday season. The Tahoe offers a massive amount of protected cargo space, especially when the power-operated seats are folded. Its 5.3-liter V-8 engine is both utterly reliable and remarkably economical, and its MyLink infotainment system includes two distinct methods of navigation (including the human touch of OnStar) to make certain that he doesn't miss even the most obscure rooftop.
- Jack R. Nerad, Executive Editorial Director, KBB.com
3. Subaru WRX (TrueCar)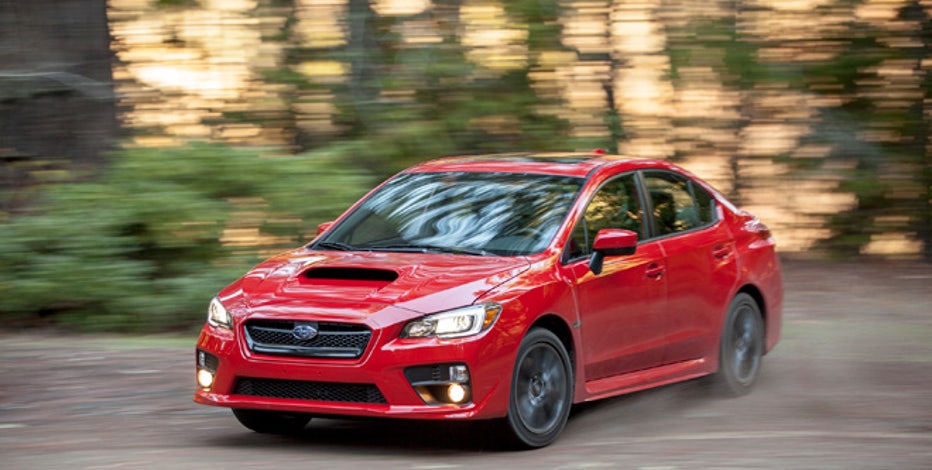 ---
Many people will opine that Santa needs an SUV or a minivan. We think a Subaru WRX would be ideal! It's global, compact for last-minute gift delivery in those narrow European streets, it's AWD for those frigid North Pole winters, it's got plenty of power and agility to avoid errant reindeer, and it's on the "nice" list – an ALG Residual Value Award recipient, so it will hold its value than any other vehicle in its class – no matter how many miles Santa drives.
- Eric Lyman, Vice President of Automotive Insights
4. Cadillac Escalade ESV (Cars.com)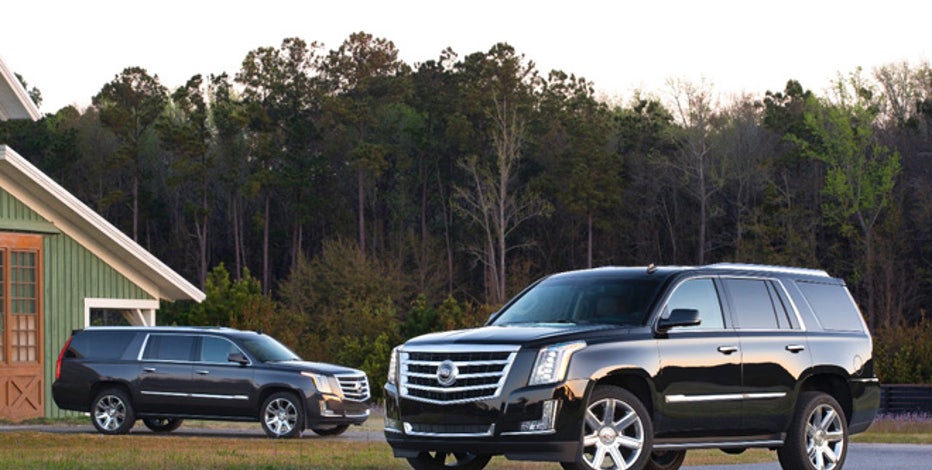 ---
Santa would drive a red Cadillac Escalade ESV. With four-wheel drive, a heated steering wheel, navigation and enough cargo room for plenty of loot, the Escalade is a perfect choice. A roomy cockpit means no penalty if Santa ate a few too many of Mrs. Claus' cookies this year, but he may not like the Escalade's not-so-ho-ho-ho gas mileage.
- Kelsey Mays, Consumer Affairs Editor
5. Nissan Murano AWD (AutoTrader)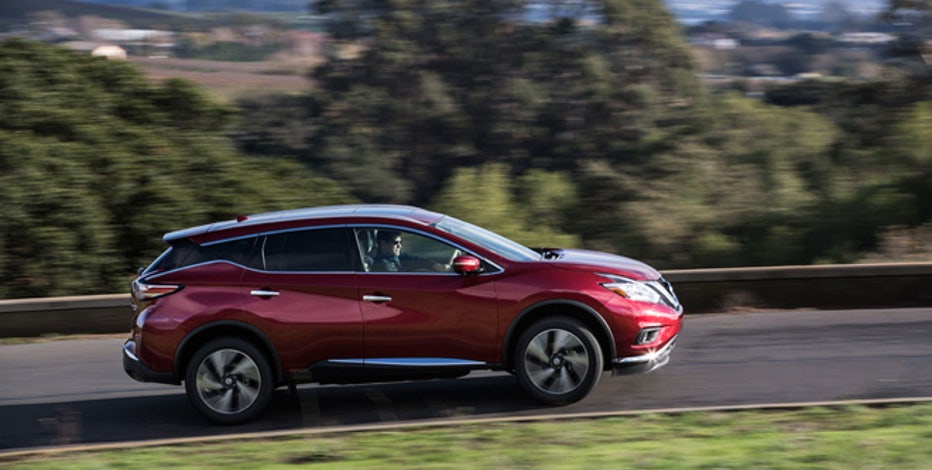 ---
I think Santa would drive a 2015 Nissan Murano AWD. Let's face it: Santa is going to have a long night, so he'll need the Murano's fatigue-reducing "Zero Gravity" seats. The all-wheel drive will help in the snow, and 147.7 cubic feet of cargo space will haul a healthy portion of iTunes gift cards and Shopkins figurines. Finally, the 360 degree parking camera means Santa won't accidentally back over your prized Begonias on Christmas Eve.
- Brian Moody, Site Editor