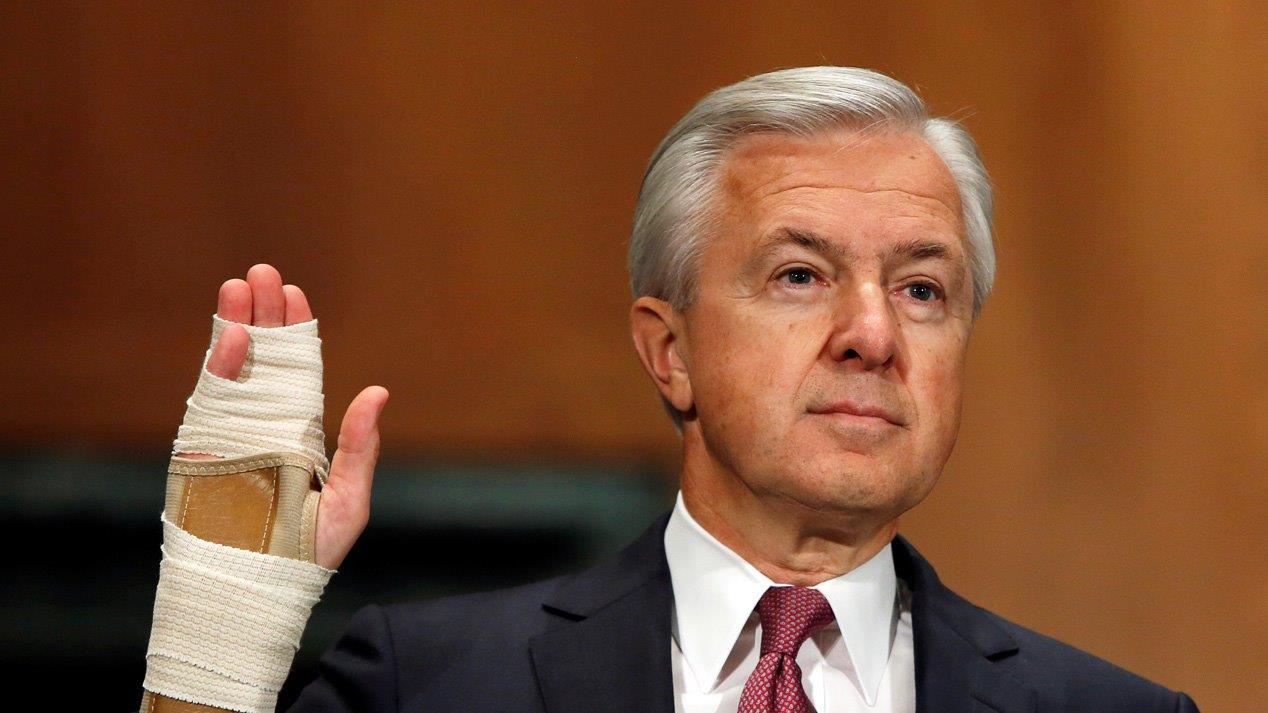 In his opening statement before the Senate Banking Committee, Wells Fargo (NYSE:WFC) CEO John Stumpf outlined some of the key new internal rules put in place in the wake of the bank's fake accounts scandal.
"I accept full responsibility for all unethical sales practices in our retail banking business and I am fully committed to fixing this issue, strengthening our culture and taking the necessary actions to restore our customers trust," Stumpf told the Committee
Stumpf detailed some of the steps the company is taking in an effort to improve Wells Fargo's culture and rebuild the bank's trust with consumers.
"On September 13, 2016, we announced a major decision, that we will end product sales goals for everyone in our retail banking business," Stumpf told the Committee.
Stumpf then listed several of the key initiatives the bank is implementing.
"I'm also announcing, today, three new initiatives that will reinforce our commitment to our customers."
The first measure was to expand the scope of the bank's customer account reviews.
"First, we're expanding the scope of our account review and remediation to include both 2009 and 2010."
Stumpf explained the bank's plan to contact all of its deposit customers in an effort to discuss and review their accounts with them.
"Second, we will be contacting every, single one of our deposit customers across the country, using the same process that we agreed to with the city of Los Angeles for our California customers."
According to Stumpf the bank would be in contact with its credit card customers as well.
"And third, we have begun contacting hundreds of thousands of our customers with open credit cards, including those for whom we've already refunded fees, to confirm whether they need or want their credit card."
Stumpf then discussed the bank's plan for future communications with customers opening new deposit accounts or credit cards.
"In addition, we've recently started sending customers a confirmation email within one hour of opening any new deposit account and an acknowledgement letter before submitting a credit card application."
More from FOXBusiness.com…
In a press release the bank also explained it was "Conducting an independent, enterprise-wide review of our sales practices."
"We recognize now, that we should have done more sooner to eliminate unethical conduct or incentives that may have unintentionally encouraged that conduct," Stumpf said.