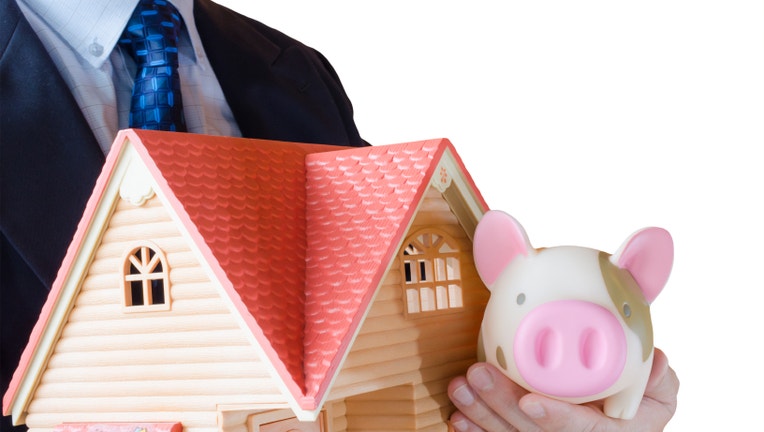 When it comes to finding a mortgage, it's not a one-size fits all situation.
The needs of a first-time homebuyer are going to vary for the empty nester looking to downsize, which is why housing experts recommend every buyer assess their financial situation and lifestyle to find the best mortgage.
"Generally the type of loan will depend on a borrower's lifestyle, budget and financial goals," says David Norris, president of retail mortgage lender loanDepot. He suggests borrowers evaluate the loan type, interest, terms and length of time they plan to stay in the home when evaluating mortgage options.
A 30-year fixed rate mortgage is still the most issued loan, but there are other options in every stage of the buying cycle.
Here's a look at the different types of mortgages for the different stages of the buying process.
You're a First-Time Buyers
When it comes to purchasing your first home, most buyers are looking for stability in terms of their monthly mortgage payments. If they are also planning on staying in the home for the long haul, experts say a 30-year fixed rate mortgage makes the most financial sense.
But 30-year fixed rates come in different flavors. For buyers who don't have the 20% down payment, the Federal Housing Authority (FHA) offers loans that only require a 3% down payment. But there's non-government help as well for first-time buyers. TD Bank's Right Step mortgage program only requires 3% down and won't include private mortgage insurance or PMI.
You're a Refinancer
Interest rates have moved up from their historic lows, but for homeowners still looking to refinance, the best type of loan will depend on how long the borrower has been paying the mortgage and the amount of equity in the home.
"If you've already paid 10 or 12 years into it, I wouldn't refinance into a 30 year loan," says Brian Simon, COO at New Penn Financial. "You are adding so much interest over time I would refinance into the same or similar term that you have left."
In the past, consumers couldn't choose the length of a mortgage, but now many banks offer shorter loan periods. At New Penn, for example, borrowers can lock in a low rate and payment that stays the same and choose between terms of 30, 25, 20, 15, or ten years.
You're an Empty Nester
When homeowners become empty nesters, they tend to want to downsize, which usually means a smaller mortgage.
Whether they go with a 30-year fixed rate, an adjustable-rate or a shortened-term mortgage depends on their financial situation and sophistication when it comes to mortgages.
"If you are looking to minimize the payment then you should always take a 30-year loan," says Simon, noting that there's nothing precluding people from paying more if they want to pay it off sooner.  But for those wanting to pay off the debt quickly, he says a shorter term loan may be the way to go.
For people not planning to stay in the home for more than a couple years, an ARM may be a good option. An ARM comes with a low interest rate for a fixed period of time—say five or seven years--and will then reset to the current interest rate. "If you aren't going to be in your home for too long, it makes a lot of sense," says Simon. "You have to be cognizant of the fact that the rate adjusts and sometimes it can go up a lot."