What Today's Retirees Wish They'd Known Then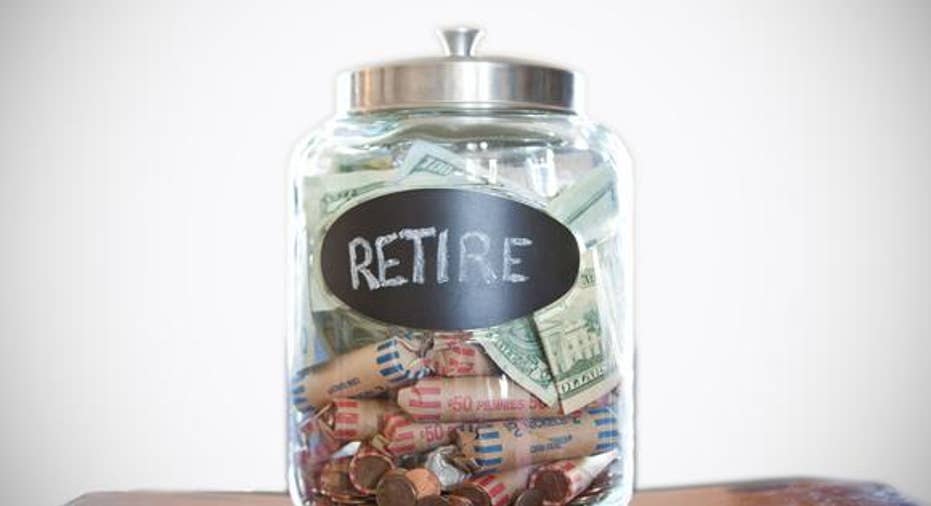 Last week The Transamerica Center for Retirement Studies® (TCRS) released The Current State of Retirement: A Compendium of Findings about American Retirees. The report provides an in depth view about the well-being of retirees today and how they are spending their time in retirement.
According to Catherine Collinson, President of Transamerica Center for Retirement, "as Baby Boomers retire, Social Security and other benefit programs will likely be under even greater strain. It's imperative that policymakers, employers, industry, individuals and families work together to find solutions so that the retirees of today and tomorrow can have a comfortable retirement."
Collinson discussed with FOXBusiness.com retirees' attitudes about life in retirement, time commitments, living arrangements, personal finances -- and also the things they "wish they knew then." Here is what you need to know.
Boomer: How are retirees spending their time as compared to how they thought they would be spending their time in retirement?
Collinson: Our research did find some disconnects. Sixty-four percent of retirees dreamed of traveling in retirement and only 33 percent are actually doing so now that they are retired. Forty-five percent dreamed of pursuing hobbies, yet only 40 percent are doing so. The good news is that more than half of retirees (56 percent) cited spending more time with family and friends as a retirement dream, and 53 percent are actually doing so. Moreover, 90 percent of retirees are enjoying life in retirement.
Boomer: Since entering retirement, what are some of the greatest fears Baby Boomers are having?
Retirees' fears include both health and finance-related issues. The top three most frequently cited fears among retirees are:
Declining health that requires long-term care (44 percent)
Social Security will be reduced or cease to exist in the future (44 percent)
Outliving savings and investments (41 percent)
Although fears may or may not actually come to fruition, they can be partly mitigated by creating a personal plan that includes contingency planning. The survey found that only 10 percent of retirees have a written retirement strategy.
Boomer: What is the most important criteria in choosing where to live in retirement?
Collinson: Home is where the heart is for most retirees. Fifty-five percent of retirees cite proximity to family and friends as an important criteria in choosing where to live in retirement. Slightly more retirees, 56 percent, cite an affordable cost of living. Fewer than half of retirees cite things like access to excellent hospitals and healthcare, leisure and recreational activities, convenient transportation, and community engagement opportunities as important, thereby suggesting that they may be overlooking amenities that can enhance their quality of life.
Boomer: What can Boomers do in order to continue working long after they reach retirement age? What are some of the reasons they are retiring sooner than planned?
Collinson: Sixty percent of retirees shared that they retired sooner than they had planned. Among them, two-thirds (66 percent) retired due to employment-related reasons including organizational changes at their place of work, job loss, being unhappy with their job or career, or receiving a retirement incentive or buyout– and 27 percent retired due to personal health issues.
For Baby Boomers who plan to continue working longer and retire after the traditional retirement age, it's absolutely imperative for them to keep their job skills up-to-date and marketable, in addition to meeting new people and expanding their networks. The survey found that few employers have business practices in place to support working longer and transitioning into retirement. For Boomers who want and need to work longer, it's important to find out if they can do so at their current employer. If not, they may need to find a new employer or pursue freelance work.
Boomer: Looking back on retirement preparations, what are some of the things that retirees would like to have changed?
Collinson: Retirees offer valuable insights in terms of what they would have done differently in their retirement preparations.
Reflecting on their working years, many retirees agree with the following sentiments that they:
Wish they would have saved more on a consistent basis (76 percent);
Wish they had been more knowledgeable about retirement saving and investing (68 percent);
Would have liked to have received more information and advice from their employers on how to achieve their retirement goals (53 percent)
Waited too long to concern themselves with saving and investing for retirement (48 percent); and,
Should have relied more on outside experts to monitor and manage their retirement savings (41 percent).
It's never too soon or too late to work toward improving one's retirement outlook. Although retirees are already retired, the survey found that they have opportunities for improving their long-term financial situation. These insights include developing a financial plan, budgeting and continuing to save whenever possible, seeking professional advice if needed, and opening a dialogue about finances with trusted loved ones. For Boomers and younger generations who are still working, retirees' insights can offer a powerful to-do list for a better financial future.