What to Watch for in Apple's Earnings Report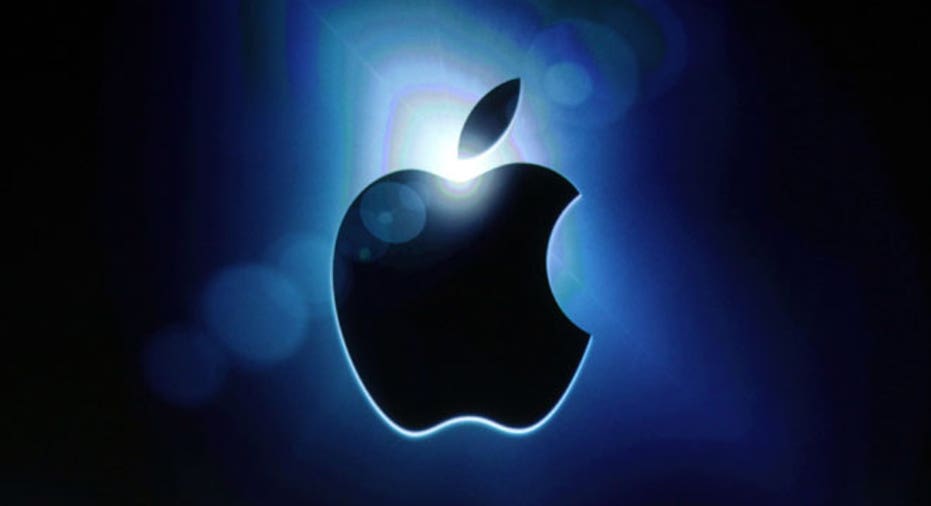 Analysts forecast Apple (NASDAQ:AAPL) will report a decline in net profits for its fiscal second quarter when it posts earnings this Tuesday, the first year-to-year drop in 10 years.
That forecast has helped to drive the stock down, now trending at December 2011 levels. Apple stock is now about 44% below its 52-week high of $705.07 reached on Sept. 21, 2012, the day the iPhone 5 went on sale. It has lost about $287 billion in stock market value since.
Is the drop justified?
Wall Street is looking for earnings this Tuesday of $10.03 per share on quarterly revenue of $42.45 billion, says FactSet, versus a stunning $12.30 per share on lower revenue of $39.2 billion a year ago.
The lower profit but higher revenue story for Apple is due to its steadily declining gross margins, as Samsung and Google (NASDAQ:GOOG) have ramped up sales of cheaper devices and Apple sticks to its guns, delivering high-end, elegant products, even as it undercuts sales of its full-size iPad with the cheaper, lower-margin iPad Mini.
Apple traditionally ratchets down earnings expectations, with management indicating its new forecasts are more realistic. It is now guiding Wall Street to revenue between $41 billion and $43 billion, with gross margins between 37.5% and 38.5%, versus its 47%-plus peak in margins a year ago.
Apple shares now carry a dirt cheap forward P/E ratio trending between eight or nine times earnings, and a PEG ratio of .47. It trades for about eight times free cash flow.
Apple is still posting solid profits. It sold a record $54.5 billion worth of iPhones, iPads and other products in the fiscal fourth quarter of 2012, earning a record net $13.1 billion, or $13.81 a share.
It sold an astonishing $4.2 billion of its products a week in that quarter, versus $3.3 billion in the year-ago period. Apple has also disclosed it sold a record 47.8 million iPhones in the fourth quarter, versus 37 million in the year-ago quarter. And Apple sold a record 22.9 million iPads versus 15.4 million in the year-ago quarter.
With these comparisons, is Apple a victim of its own success?
Apple has a mountain of cash and equivalents and little debt on its balance sheet, $137.1 billion, and is expected to pull in $40 billion more in cash by the end of this year, bringing 2013 total cash to around $177 billion. Apple stock now carries a dividend of $2.65 per share.
Apple is still pulling in much more revenue than the companies now approaching it in enterprise value, Google, Samsung and Microsoft (NASDAQ:MSFT). Scott Krisiloff, chief investment officer of Avondale Asset Management in Los Angeles, notes that Apple's enterprise value (market cap plus debt less net cash) has "shrunk to levels which value the company at around the same price as three of its most comparable competitors, Google, Microsoft and Samsung."
But on that basis, do investors seriously think Apple shares deserve to be worth less than Google, a company with one-third of its revenue on a quarterly basis, or about $13 billion, he asks.
An important narrative about Apple and its competitors is the saturation of the smart-phone market, and middle-class consumers in Asia, particularly in China, demanding cheaper mobile devices, cutting into margins and profit growth. Apple's iPhones and iPads sales represented about 76% of Apple's net sales in its fiscal first quarter.
Watch next Tuesday to see if Apple announces it will raise its dividend, buy back shares, or launch a low-end iPhone.