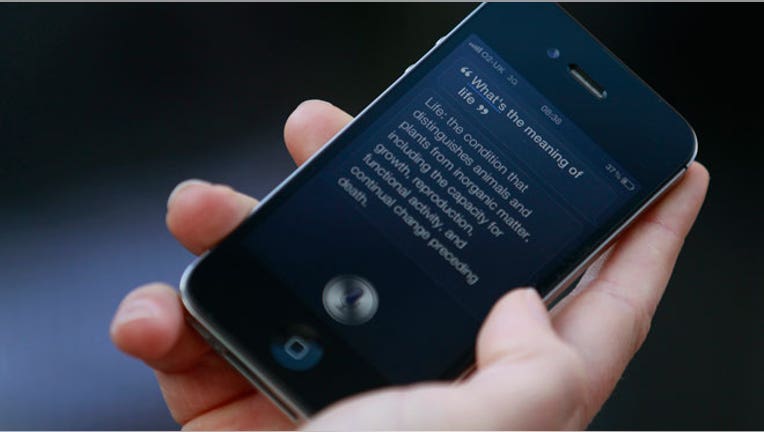 Mobile devices and social networks have changed the way we conduct business, search, socialize and shop. And despite there already being more than one millions apps available, experts say more will hit the market this year.
From predictive personalization to enhance shopping to apps that let you unshare information online, here's a look at some of the tech trends taking form in 2013.
Predictive Personalization
Retailers have honed in on how to use social networks and shopping patterns to identify customers' wants and needs and this is only set to increase this year, predicts Ann Mack, director trendsetting at marketing communications company JWT. As the analysis of consumer shopping data gets more sophisticated, customers are set to benefit.
"Marketers will be able to predict what a consumer needs and wants before they even know it," says Mack. For instance, a restaurant may know that a customer prefers crushed ice to cubed ice as soon as he or she walks in or whether the person has an allergy or has a gluten-free diet.
While this personalization of customer service may prompt privacy advocates to cry foul, Mack says customers will have to opt in to many of the services. "A lot of people get anxious about how the data is being used, but at the same time are willing to trade that if they get offers that are relevant, give them discounts or make their life easier."
This year will also bring increased focus around geo sensing which allows companies to target consumers based on location. Known for years as location- based services, Mack says the technology behind the idea continues to improve. "Let's face it, retailers are under some duress," says Mack. "They have to find proactive ways to get consumers in and to buy."
The Personal Cloud
Businesses have been using the convenience and size of the cloud to store photos, documents, spreadsheets, presentations and data but this year will move more consumers to the cloud.
"The personal cloud will gradually replace the PC as the location where individuals keep their personal content, access their services and personal preferences and center their digital lives," predicts Gartner. He also says the personal cloud will host an array of services, web destinations and connectivity that will house consumers computing and communications activities. However, in the world of the personal cloud no one platform, device, technology or vendor will rule, says Gartner.
Going Private in Public
It seems as if everyone has become comfortable sharing all of their intimate details on social networks like Facebook and Twitter, 2013 may be the year that people learn self-control.
"The first stage of social media was about being radically transparent. We showed and told all no matter how personal," says Mack.  Now that the generation of online exhibitionists are going to college or entering the workforce they are all too aware that admissions officers and hiring managers are doing a Google search on potential candidates. Because of that the second stage of social media will be "going private in public," says Mack.
That's not to say consumers will abandon social media entirely, but they will start creating two online personas. The younger sect has learned from their older counterparts that not everything should be shared online and are instituting "dark rooms" at parties where cameras and phones are banned, Mack says.
Cloaking is also expected to gain some traction this year. Cloaking involves using services designed to help you hide your social media exposure when you are applying for a job, college or any other event.
"The concept of cloaking is you can cloak your Facebook profile for a set amount of time," says Mack.
Everything Mobile
Smartphones and mobile devices have infiltrated our lives and will continue to dig deeper, especially with media and personal life, this year.
Mobile is now the center of many people's digital entertainment and it's going to evolve into people's digital wallets, says Mack. "It's going to become our keys, our wallet and therefore our defacto fingerprint," says Mack. She says there is a lot of development work going on based on that concept.
She points to Google Wallet, which is used at participating retailers, that allows you to enter your credit card information and hand the cashier your phone instead of having to dig through your wallet.
"The thing is if you lose your phone there's lots of safety and security concerns," notes Mack. "The mobile phone manufacturers have to allay those concerns."