What to Expect from Fourth of July Sales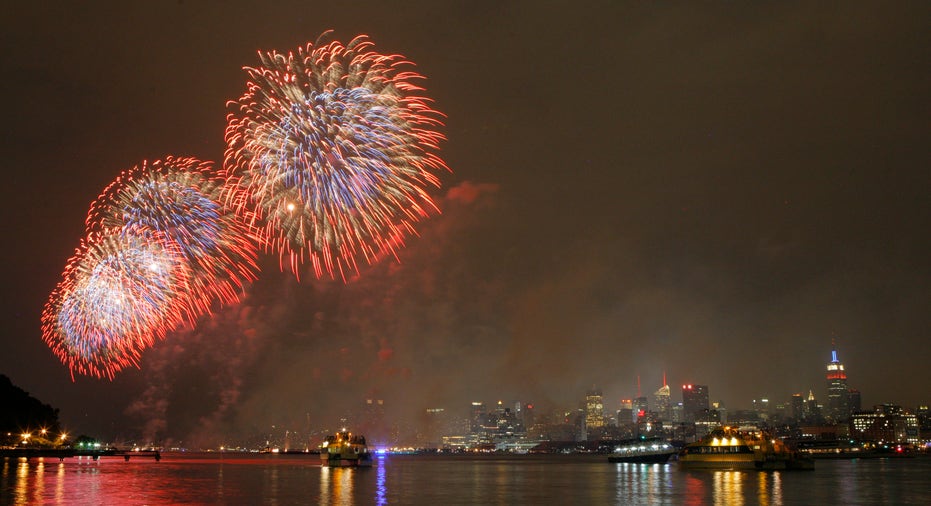 The Fourth of July is a great time to bust out the fireworks, grill up some hot dogs, celebrate our nation's birth — and, if you can find the time, do a bit of shopping.
In terms of deals, Independence Day isn't typically as awesome as Memorial Day, but this holiday is unique: July Fourth sales offer a rare opportunity to get discounts on items while they're still in season. You see, retailers have already begun turning their attention to back-to-school preparation, and they're eager to clear out the summer stock. As a result, Fourth of July sales are a great time to take advantage of these markdowns.
Wondering what you'll find in this year's sales? We dug into the DealNews archives from 2012 and 2013 to get a preview of the kinds of discounts we can expect in 2014. And for more information about the month on the whole, check out our July buying guide as well.
One Nation Under Gaming
We've never recommended the 4th of July as a great gaming holiday before, but our data doesn't lie: over the past two years, there was a noticeable bump in video game deals around Independence Day. In fact, of all the gaming deals we saw around July 4th last year, an astounding 43% were hot enough to be marked Editors' Choice.
The best deals we saw were for consoles, console games, and console accessories — sorry PC gamers, but this isn't your scene. (Don't worry though, you're growing in numbers at least.) Predictably, the Microsoft Store, Xbox Live, and the PlayStation Network played host to some of the most popular sales, but Newegg and Best Buy had a larger concentration of great individual deals. For example, last year Newegg offered a Turtle Beach headset for free after rebate, an all-time price low that still stands to this day.
Hot Deals on Summer Fashion
In the mood to pick up some cool new summer clothes and accessories? You're in luck! For many retailers, the 4th of July holiday marks the official start of the summer apparel clearance season. This means shoppers can grab the best summer garb while it's actually still appropriate to wear, and often at steep discounts.
During last year's 4th of July sales, merchants like Backcountry, J.Crew Factory, and New York & Company took up to 80% off select merchandise. Even better, many stores offered stacking coupons that further reduced prices by up to 40%. In fact, some stores like Express, Men's Wearhouse, and Ann Taylor Loft even slashed an extra 50% to 60% off their sale prices, just for good measure. Many of these discounts will feature final sale items, which means you should be honest about whether the clothes will fit your body and style.
Take Your Pick on the Patio (But Leave the Grills)
Remember that incredibly long winter that we were still talking about in April? Well, stores like Target, Sears, and Walmart must, because these retailers have been dying to sell some patio furniture ever since the thermostats started climbing out of the basement. We normally say you should wait until August or September to pick out some new patio furniture, but we've seen non-stop garden savings this summer.
As such, we're giving you an early green light to shop for outdoor items. In years past, the merchants above have only taken up to 49% off patio furniture at most during 4th of July sales. However, we already saw discounts of up 50% off plus stacking coupons in June, so we're expecting even better deals during the holiday.
While you're decorating your patio, it's only natural to think about taking home a new grill. However, we think you should ignore this temptation. Over the last two years we saw a large quantity of grill deals around Independence Day, but these discounts have historically left much to be desired. Last year, less than 8% of July 4 grill deals were good enough to be marked Editors' Choice. These summer items will only get cheaper as the season comes to a close, so a little bit of patience could pay off. For example, last year around the 4th of July we saw a 1-day sale for a Char-broil 2-burner gas grill from Sears. The very next week, that grill went on sale again — for $9 less.
Avoid the Lure of Large Appliances
Holiday sales tend to be associated with large appliances, even though no human being has ever actually wanted to spend their holiday dragging something heavy home from a store. We're going to go ahead and let you off the hook this time, though: 4th of July sales are an awful time to buy an appliance. Of all the washers, dryers, stoves, etc. that we saw in 2012 and 2013 Independence Day sales, only 9% were marked Editors' Choice.
To put that in perspective, about 18% of all the appliance deals we've seen in the past two years were hot enough to be marked Editors' Choice. For what it's worth, the best holiday sales for these big-ticket items won't happen until November and December, when Black Friday and pre-Christmas sales send prices dropping across the board.
This 4th of July, whether you celebrate by setting off fireworks or reciting the Declaration of Independence, be sure to take time to revel in the deals. Trust us, our nation's forefathers loved a bargain, too!
More DealNews Articles:
Here's Why Your Next Laptop Should Have a Touchscreen
The Amazon Fire Phone Might Go on Sale Sooner Than You'd Expect
The Best Stores for Deals on Apple Laptops, iPads, and iPhones