What to Do After Your Home is Destroyed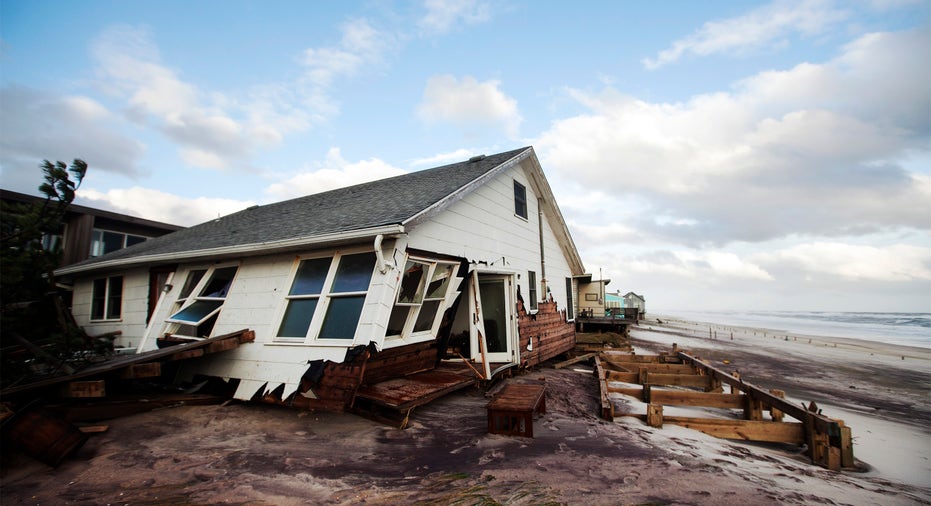 What can a homeowner expect in the aftermath of a major catastrophe—say a fire or tornado that destroys a home completely? Pam Johnson, a Property Field Adjustor with USAA Property & Casualty Co., deals directly with policyholders, helping them reconstruct a list of their belongings. Here, she explains the delicate process that you would follow with a claims adjustor, should you suffer such misfortune.
"You have to be empathetic," she says. With emotions running high, Johnson walks with clients from room to room, gently asking them to remember what they had on the walls, what was sitting on beds and couches. She concentrates on big items first. "You don't want to get into, 'What did you have in that drawer?' because it gets overwhelming," she notes.
•Focusing on photos. After a major loss, Johnson will spend 30 to 40 minutes doing an initial walk-through of a home. But she might need a total, two to three days at the site with policyholders to complete the inventory. The goal is not just to remember items, but ascertain their value. So in the absence of sales records, Johnson asks questions about when and where items were purchased. She also asks for photographs—paper and digital. "A photo will speak 1,000 words," she quips.
•Determine shopping patterns. Stored items, such as the clothes and shoes in a closet, can be hard to recall. So, once the client mentions everything she can recall, Johnson will ask where she shops. A Walmart shopper is likely to be reimbursed less for her clothing than a Neiman-Marcus shopper, though the latter might have to provide more evidence for her loss, Johnson notes.
•Not sweating the small stuff. It's not worth getting into the weeds valuing small consumer goods, Johnson says. Instead, she uses what she called "bulk pricing" to make estimates. For example, items under a typical kitchen sink might be worth $200. "I'm not going to nitpick them about a can of Comet," she says.
•Valuing books generically. Johnson also doesn't need the titles of books lost in a bookshelf. Rather, she estimates how many hardbacks, paperbacks, and coffee table books might have been lost, and assigns a value based on the type of book. Only with rare editions would she need to see more documentation.
Learn more about homeowners and other types of insurance at Consumer Reports Insurance Center.
Finding outside evidence. Johnson is a sleuth of sorts. If, say, the client claims to have lost an expensive watch for which there is no record, Johnson might ask if it had ever been repaired or cleaned. The repair shop might have a record of the transaction, mentioning the type of watch.
•Practicing diplomacy. Johnson also has to be a diplomat. Framed photos and children's drawings may be very dear but, as Johnson has to explain to grieving homeowners, the only monetary value of such items is the frame. "I understand it's sentimental, but unless the artist's work is in a gallery somewhere, the picture is just worth a piece of paper," she says.
Exercising empathy. Sometimes, bringing a policyholder back to where he or she was before the catastrophe requires a special effort. Johnson recalls a policyholder who lost the folded, triangular military flag of her deceased husband, serviceman like many of USAA clients. As Johnson recalls, USAA shipped a new flag to Arlington National Cemetary, where it was raised and flown in the husband's name. It was then sent to the policyholder with a certificate acknowledging the event.
Policyholders typically have from one to two years to file a claim; the time depends on state law, Johnson says. Once the claim is open, policyholders can continuously send their insurer documentation of items they've recalled. A typical claim might take a few months to complete, but more complicated losses can take years, Johnson says. The claim is only completed when the client and the adjustor agree.
With replacement cost coverage—which Consumer Reports recommends—policyholders are compensated based on the cost to replace their home contents, not on the contents' actual cash, or depreciated, value. Initially USAA will give policyholders with replacement-cost coverage a check to cover actual cash value, Johnson explains. Once they purchase new items, they can send those receipts to be reimbursed for the difference between the purchase price and the actual cash value. "The initial settlement is not your final settlement," Johnson says. "It's not a process that's going to be fast."
While it's impossible to totally restore items of sentimental value, Johnson says homeowners can help themselves tremendously by preparing a home inventory. Carry a camcorder or smart phone around your home, narrating what you have, and mentioning when and where you got it. Scan sales receipts and related documents. Upload everything into a portable thumb drive, or into a cloud-based storage site. The process may take you a day, but save you plenty in money and heartache.
—Tobie Stanger
Copyright © 2005-2014 Consumers Union of U.S., Inc. No reproduction, in whole or in part, without written permission. Consumer Reports has no relationship with any advertisers on this site.