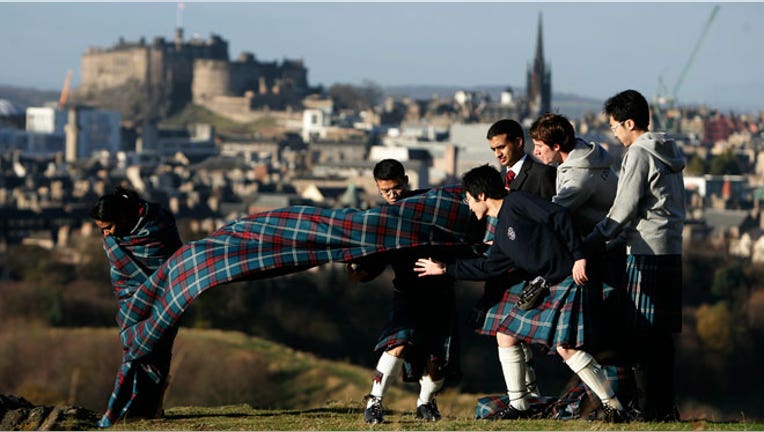 Here's a way to really become independent while pursuing a college degree: Go to a school outside the U.S.
As college tuition prices  rapidly increase and outpace the rate of inflation in the states, some students are looking to head overseas to complete their degrees, but experts say there are major factors to consider including the culture, cost and potential career opportunities.
David Soto, co-author of The Princeton Review's Best 378 Colleges  list says four schools internationally have made their way onto this year's list: McGill University in Quebec, Canada, University of Toronto in Canada, National University of Ireland in Maynooth, in Kildare, Ireland and Trinity College in Dublin, Ireland.
While these schools in some cases have adopted a more "American" feel to attract international students, according to Soto, students should consider their own career trajectory post-graduation when looking at international study programs.
"It can be an unknown commodity to go to an international school. Find out if your degree is transferrable, and how you will be treated by employers both here and abroad with it."
He recommends students mulling going to school abroad to speak to a foreign school's current and past students to find out how they fared in their job search.
Degrees and Advisory Programs
Elizabeth Heaton, senior director, Educational Consulting at College Coach, says attending college outside of the country isn't a major trend right now because it tends to cost more and many students are focused on limiting costs, but that students do ask questions about it every year.
One point Heaton says is often overlooked is that schools abroad tend to be more focused when it comes to majors.
"This is not necessarily a great choice for a student that is undecided, or who wants to go and explore a variety of options," Heaton says. "They often want you to know your track coming in."
American colleges and universities also have core distribution requirements that allow students to explore a bit more than other schools outside of the country.
"If you major in biology [abroad] you won't be doing French history, for example, unless it's directly related to your major."
Students getting a four-year degree and want to continue on to graduate school should make sure their undergrad credits and degree will transfer, especially if they want to come back to the U.S. to study. Heaton says in some cases, it may be necessary to come back to the U.S. for a post-baccalaureate program.
Social Aspects to Weigh
While students that are studying abroad are likely independent, considering they are leaving the country for college, Heaton says schools out of the U.S. tend to be more bureaucratic and less "user-friendly."
"In the U.S. you are not really on your own in a lot of places, there is help to navigate through the system," she says. "A lot of places outside of the U.S., you are on your own."
Campus life also tends to be different outside around the globe, Heaton warns. U.S. schools tend to push students to join clubs, associations and sports much more than international colleges and universities.
"U.S. colleges can almost be like a resort in some cases, but abroad this is not about providing you with a social life," she says. "If you are going for a real 'college campus feel' like you grew up thinking of in the U.S., you may be surprised at how much different it is."
Cost and Financial Aid
Certain schools, including the Canadian schools on the Princeton Review's list, are set up to receive American financial aid, Soto says, but this is an important factor to inquire about before making a decision.
Finally, Heaton says cost should be paramount when weighing and measuring a full-degree abroad, but those considering this option shouldn't assume it's automatically more expensive.
"For example, Canadian schools can sometimes be less expensive than schools in the U.S., so don't assume it's more expensive," she says. "But the cost of travel being factored in can get very pricey, very quickly. Do your research."