What the Part-Time Economy Means for Employers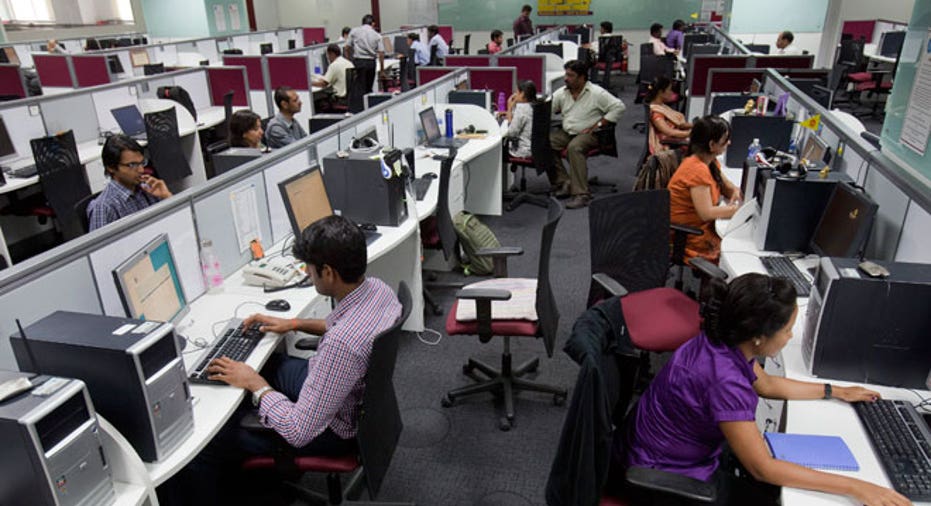 In recent years, small and large firms alike have been turning to freelancers and temporary contract workers to fill in the gaps that their full-time staff can't cover. There has been a lot of speculation as to the reason behind the rise toward part-time hiring — the economic recession, cheaper labor, concerns about the Affordable Care Act and offering health benefits to full-timers. While there may be some truth to all of these theories, the bottom line is that companies are accomplishing more than ever using part-time workers, and professional recruiters believe this trend is here to stay.
"Companies of all sizes want to make sure there is an ongoing need before bringing in full-time employees," said Diane Domeyer, executive director of recruitment firm The Creative Group. "Using freelancers is an attractive option for businesses that want to staff up without facing the prospects of layoffs if the demand for their services wanes."
If you're a small startup with a need, but little room in the budget for talent, you might have considered looking for freelance or contracted workers. No matter what your business's needs are, you're likely to find a worker that fits your budget and experience requirements, but there are some things you should keep in mind before bringing part-time workers on staff. Here's what this growing trend means for employers, according to staffing and recruiting experts:
[3 Tips for Hiring Freelancers]
Temporary, not permanent, positions are the reason for increased job creation across industries
In the years following the recent economic recession, the employment market has been slowly but steadily improving. However, these new job opportunities aren't necessarily all permanent positions.
"Over the last year, temporary jobs have been increasing," said Jay Houston, president of finance and accounting at the Addison Group staffing firm. "The economy is growing, but the need for contract workers is growing much more rapidly than permanent, full-time jobs."
Houston said his firm's clients have been increasingly turning to a temporary workforce because of the uncertainty of how full-time hires will affect their company, especially once the health care legislation takes effect.
"Even at the high-level professional end, companies are wondering if it's worth it to hire a person full-time without knowing how they'll work out," he said.
The definition of 'part-time' can be unclear
The definition of "full-time" is generally accepted as being a five-day, 40-hour work week, but "part-time" is a little vaguer than that. Staffing firms have been seeing a wide variety in the length and compensation for part-time positions companies are listing, ranging from a flat per-project fee to hourly pay over a defined period of time, sometimes operating on a traditional full-time schedule. This can be confusing when it comes to the upcoming health care changes.
"Under the new health care regulations, part-time specifically means less than 30 hours a week, but some companies are using it to talk about contract work," Houston told BusinessNewsDaily.
Regardless of your staffing needs, it's important to be clear and up-front about your expectations in job listings. If the position you need to fill is an open-ended job for 29 hours or less per week, call it a part-time job. Otherwise, supplement with more specific language, such as "temporary" or "contract."
Some individuals are choosing to become professional freelancers
As companies increasingly turn to freelancers and temporary staffing, some professionals may be more inclined to pursue full-time freelancing careers.
"It's becoming a more attractive career option for creative professionals, particularly those with in-demand skills, like Web and user experience designers," she told BusinessNewsDaily. "These workers are highly sought by companies of all sizes, and so they can often easily move from one project to the next without lapses in employment. More high-level professionals are also drawn to the consulting lifestyle given the flexibility and freedom it provides."
This is important to note for employers who want to affordably expand their staff with the large number of individuals willing to work on a freelance or contract basis.
Workers want the ability to apply for a job via mobile device
As more and more people are using mobile devices to access the Internet and search for jobs, the ability to directly apply to the growing number of part-time jobs via smartphone is in high demand. Research by MoBolt, a company specializing in mobile recruiting strategies, has found that employers who don't streamline their application process to be mobile-friendly could be missing out on a large group of talented candidates.
"Smartphones and tablets are replacing PCs, especially among the Hispanic and African-American population," said Kshitij Jain, CEO and co-founder of MoBolt. "A large percentage of this group has a smartphone as their only Web-connected device."
In a blog post on the subject, Jain said that human resources departments have a responsibility to deliver the same job application experience to all applicants, regardless of what device they use to access the Internet. If possible, ensure that your company's career site is optimized for mobile access to reach as many qualified candidates as possible.
Contract-to-hire situations are also increasing
When a company is unsure of whether a permanent, full-time staff member is the right thing to do, a common solution is to start someone off as a temporary or freelance worker.
"Using freelancers is an effective way to determine whether a candidate is a good fit for a full-time role," Domeyer said.
Houston noted that even in executive-level positions, contract-to-hire is becoming more common. He recommended sitting down and determining where you anticipate your company being in the next one to two years. If you expect your staffing needs to increase greatly, try to look for long-term contract workers first. If your temporary staff members are working out well, then look into how a full-time hire might affect your company.
Originally published on BusinessNewsDaily.