What Startups Want in 2012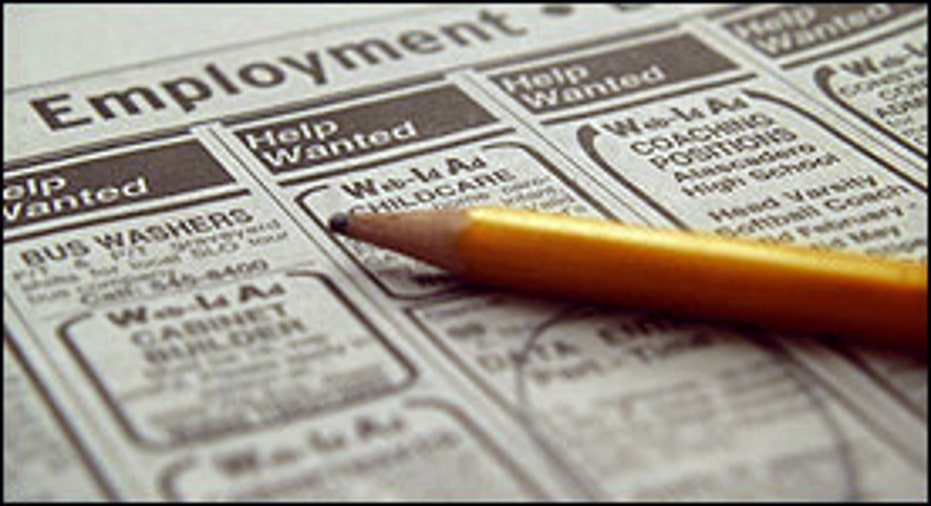 What are some job skills and specializations that startups will be looking to hire for this year? -- Fahmi F. of Las Vegas, NVThe following answers are provided by the Young Entrepreneur Council (YEC), an invite-only nonprofit organization comprised of the world's most promising young entrepreneurs. The YEC promotes entrepreneurship as a solution to unemployment and underemployment and provides entrepreneurs with access to tools, mentorship, and resources that support each stage of their business's development and growth. E-mail your questions about best practices for starting up and/or managing a small business to smbs@foxbusiness.com.
No. 1: Graphic DesignFrom Doreen Bloch of Poshly Inc.
Companies are recognizing the immense benefits of great design. Where it may have been an afterthought in past years, startups now see value for customer acquisition and retention through design as an integral part of the customer experience. Whether it's elevating marketing materials, the firm's Website or product packaging, startups will be hiring design talent for many projects this year.
No. 2: Mobile App Development From Ben Lang of EpicLaunch
As more consumers shift to mobile devices, companies are going to continue wanting to explore developing apps for smartphones and tablets. This market is only going to evolve and become more and more advanced.
No. 3: Computer Programming and Web Coding From Andrew Bachman of scambook.com
Programmers and coders are an entrepreneur's best friend these days; they are the builders that can turn visionary ideas bred from wild minds into a reality. If my parents had any foresight, I would have been learning PHP and JAVA languages in middle school instead of Latin!
No. 4: Content Production From Lindsey Donner of Well Versed Creative
The idea that writing can be outsourced for pennies an hour is, thankfully, already dying—turns out bad content is worse than no content at all. A smart startup needs a ton of content: landing pages, blog posts, articles, page content, emails and eBooks. Hiring a good copywriter takes your business to the next level—plus, even good writers are still cheap compared to, say, traditional ads.
No. 5: Customer Development From Jason Evanish of Greenhorn Connect
As Eric Ries continues to evangelize the Lean Startup methodology, companies will find it increasingly difficult to ignore the value of bringing such tactics into their decision-making process. Anyone with the skills to lead the Customer Discovery and Customer Validation stages of the Lean Startup process will be in high demand.
No. 6: Marketing and Public Relations From Heather Huhman of Come Recommended
I talk to startups all day long. It always amazes me how they've built these great products and have a solid team, but no one is in charge of their marketing and PR! It's not enough to build something great—people have to know about it. Startups recognize this, or they wouldn't be talking to my firm. This is going to be a big area of hiring in 2012.
No. 7: Monetization Expertise From Thursday Bram of Hyper Modern Consulting
There are still plenty of startups exiting with sales, but there are even more startups looking to transition into sustainable businesses. That means looking at monetization options, as well as sales. Startups will look for ways to hire in talent that can help with ways to bring in money.
No. 8: Sales, Sales, Sales From Aaron Schwartz of Modify Watches
There is an amazing influx of new technology companies; some of these will be bought, and the rest will eventually have to generate revenue. 99% of businesses need folks who can understand customer needs and show how your technology will help a prospect create value.
No. 9: Data Analysis From Justin Beck of PerBlue
Startups will be looking for people who are passionate about data and putting it into action, those who ask the right questions and can analyze the answers to improve business. It takes an incredibly diligent, smart and strategic person to dissect large amounts of data and take meaning out of it.
No. 10: Community Management From Natalie MacNeil of She Takes on the World
Fostering community among your users is one of the best ways to build a powerful brand today. It doesn't matter what industry you're in, community managers are going to be considered an essential position to hire in the startup world soon.