What Social Media Tone Is Best for Your Business?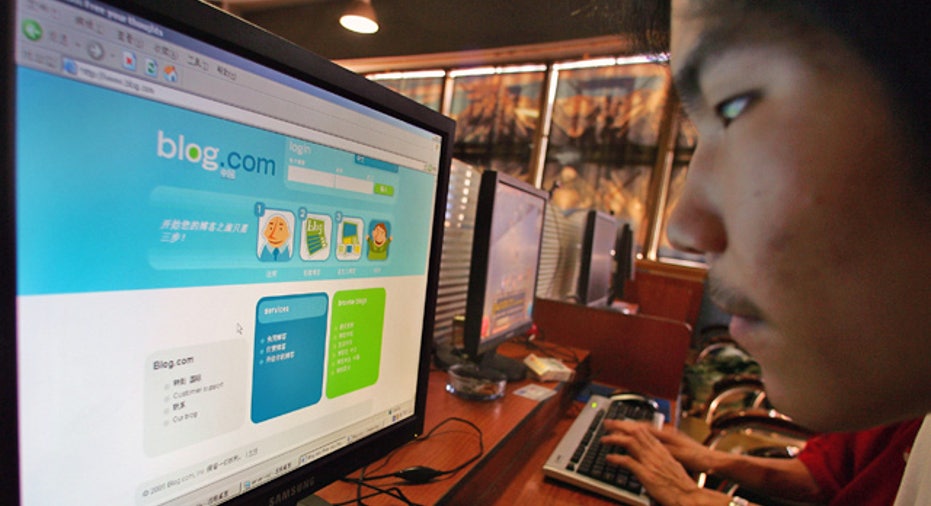 You named your small business, you set up a Web site, and you even started seeing profits from it. What's next? You could set up a profile page on a social networking site, such as Facebook or Myspace. And/or you may want to head to Twitter, the member-based site that boasts of allowing you to virtually shout your company's message from a technological rooftop.
Every week, Fox Small Business Center will highlight companies that are making their brand known through social media. As small businesses, you are on the frontlines of re-starting our economy, and we want your voice to be heard.
There's many ways for your small business to stand out -- fancy branding, clever advertising, catchy slogans and of course, a solid mission statement. And in the realm of social media, tone is one of the most important (and often trickiest) pieces of branding.
Some rules of social media delivery seem like common sense: keep it appropriate, professional, polite, factual—and yes, even spell and grammar check posts. But when businesses delve deeper, picking a tone raises a number of complex questions: should businesses use corporate jargon to stay true to their serious core mission or should they inject playful questions to invite conversation among customers?
There is no one answer; the right solution is customized to each business. And as with anything, finding the right tone for a business involves a degree of trial and error.
Below is a sampling of different social media tones that the featured entrepreneurs say are doing the trick for their business. Think your business deserves to be featured? Just follow @fbsmallbiz and tweet #mysbc to participate.
@The_FoundaryThe Foundary
Comparable to Gilt Groupe or Rue La La, this members-only home-and-lifestyle products flash-sale site started in November 2010. The Foundary says it distinguishes itself from the plethora of other flash sale sites in its loyalty to emerging designers. For this reason, the company says it employs a serious and curious tone in its social media. In fact, the Foundary even used social media to launch a national search competition, which helped them find a talented artisan named Shawn B. Riley who will be featured in a special sales event March 14.
According to the Foundary's social media manager, Angie Kubiceck, social media remains the company's prime source of growth.
"Members referring members through social media has fueled the Foundary's membership," she said.
@bluechipcookiesBlue Chip Cookies
With the motto 'Life is sweet. Enjoy every morsel!' Blue Chip Cookies warmly invites people around the country — and the world -- to enjoy a staple comfort food. After working for twenty years at a blue chip company as a sales director for Proctor & Gamble, founder Donna Drury said she was confident she knew the process of successful branding. In 2005, Drury and her husband had the "sweet" opportunity to purchase a small cookie company called Blue Chip Cookies, founded in 1983 in San Francisco.
Originally, Blue Chip Cookies planned to expand the brand through franchising, but when the recession hit, Drury shifted her focus to the online community by creating an online store that ships freshly-baked cookies anywhere domestically or internationally in 2-3 days. The online store had immediate success with the holiday seasons, but Drury said it wasn't until 2009, when she turned to social media, that their year-round business took off, growing 38% to be exact.
"I begin each day thinking about how I might connect with my customers through social media and which strategy will be most effective," Drury said.
The cookie distributor says a playful and inviting tone works best at alluring customers to indulge in childhood comfort foods. As for the taste of the cookies? Donna Drury claims even Clint Eastwood thinks they're the best cookies he ever tasted.
@TheSoChickChickSo Chick Handbags
After sewing as a hobby for a number of years, in August 2010 self-taught bag-maker Melissa Strong founded So Chick Handbags. According to Strong, by injecting a youthful, personable, upbeat and feminine tone in her social media, she invites young women across the country to indulge in her bags.
Strong said this personable tone has proven incredibly beneficial, and social media enables her to have "quality products, exceptional customer service and a relationship between business owner and consumer. All of my customers have a face and name. I love my job!"
@RealSoyCandlesIlluminosity Candles
Lea Sylvester, founder of Illuminosity Candles, a soy candle company, said she came up with the idea after her special-needs son crafted soy candles for family gifts. Because of this core, Sylvester said the company works to invoke a humble, empathetic and enlightening tone that keeps the brand linked to its inspiration.
On the importance of social media, Sylvester agrees "social media has been critical in getting our name in front of potential customers."
On the company's social media tone and business inspiration Sylvester says: "This is a true labor of love … we hope our story will inspire others with similar changes to think 'outside the box' when it comes to being productive and working."
@OrganicBabyGiftOrganic Baby Gift Boutique
For many of today's consumers, organic fruits and vegetables are the norm. So, will organic clothes be the next wave? Melanie Roussin, founder of Organic Baby Gift Boutique, hopes so.
According to Roussin, the company, which offers an array of organic baby clothes and gear, uses an educational tone in its social media so customers can make informed, eco-friendly decisions.
"I use social media as a tool to connect with customers by providing special sales, new product introductions, and information on raising children in an eco-friendly environment," Roussin said.
In addition to building her brand, Roussin said she uses social media as a way to connect and build relationships with other small business owners.