What Rights Do Consumers Have When Returning Gifts?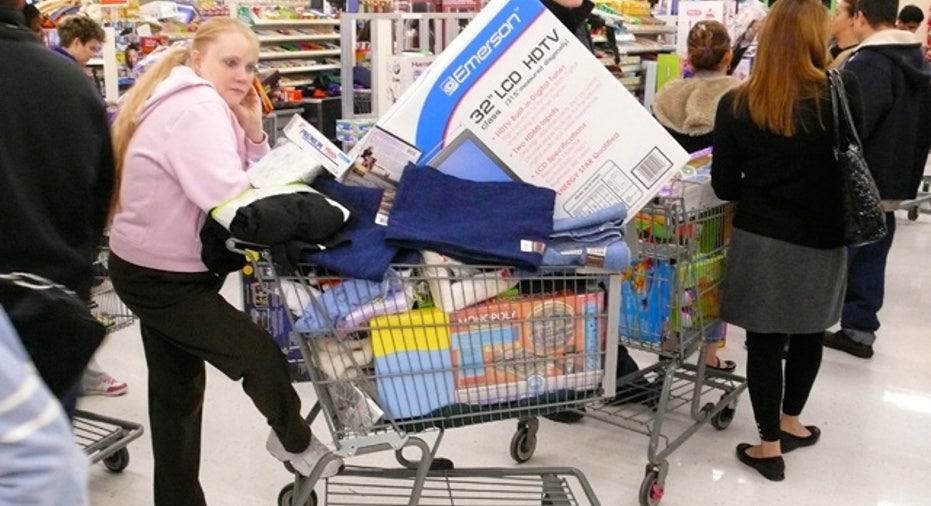 Although my holiday shopping was completed before Thanksgiving, this past weekend I made the mistake of going to the shopping mall to pick up a personal item. Hoping to beat the crowds, I arrived right after the stores opened. Turned out, I wasn't the only one with this strategy. Securing a parking space felt like a desperate game of musical chairs in which each participant was steering a two-ton metal steed.
If you think the stores are crazy now, you ain't seen nothing yet. Nope, not Christmas Eve--but mid January, when everyone starts bringing back unwanted gifts.
Welcome to the dark side of retail.
According to the revised forecast from the National Retail Federation (NRF), holiday sales will be stronger than expected at $469 billion this year, a 3.8% increase over last year and a full percentage point higher than originally estimated earlier this season. While it's certainly welcome news for retailers, higher sales volume also means more returns. In addition to legitimate returns--your brother forgot you're allergic to wool when he bought you that mohair sweater, your aunt already has a crockpot--fraudulent holiday returns are predicted to cost merchants $3.5 billion.
This isn't a holiday phenomenon. According to NRF's Joseph LaRocca, merchants have seen "a spike in fraudulent activity" throughout the year. There are various ways this occurs. Nearly 90% of retailers report being hit with the return of stolen merchandise. This happens when a thief steals an item from the store and comes back later (or to a different branch) to "return" it, claiming to have lost the receipt and asking for cash. If a retailer's policy is that it must have a receipt in order to issue a refund, "about a third have experienced returns with counterfeit receipts," says LaRocca.
Another technique called "wardrobing" is growing in popularity, with more than 60% of merchants saying they've been victimized this year. Wardrobing occurs when someone buys an item--a fancy dress for the holiday date, the big screen TV for their Super Bowl party or a drill for their home-improvement project--and returns it right after they've used it.
"People figure out how to game the system," LaRocca says. And that costs honest customers both money and time. A year ago, retailers significantly ramped up their efforts to reduce fraudulent returns. One of the most common ways is to require someone without a receipt to provide proof of identification in order to process a return.
That's all well and good in terms of protecting the retailer, but what rights do a consumer have when a store balks at accepting a legitimate return? "There is no federal law that affects merchants' return policies," according to Frank Dorman, a spokesperson for the Federal Trade Commission. "Our advice is for consumers to ask for and read return policies before buying or ordering something."
LaRocca concurs, adding that you can make a return easier on yourself- and the merchant- if you "keep the packaging, leave the tickets attached and don't discard the manuals. It will allow the retailer to process the return quicker."  In addition, the sooner you return the item to the store, the better. At the very least, make sure you're within the return "window" which could range from 30 to 90 days from date of purchase.  (Some retailers have extended their return period to accommodate holiday returns.) (1) Also, include a gift receipt if the item purchased is for someone else.
If a retailer gives you a hard time- for instance, refusing to issue a refund to your credit card and insisting instead that he must put the returned amount on a store gift card- you don't have to sit back and take it. Your first step is to contact the customer service department (preferably a manager) at the store or, better yet, write a letter to the home office. (2)
Though not covered by any federal law, return policies are governed by state law. Contact the State Attorney General's office or Consumer Affairs department in the state in which the store is located.  You'll probably have to file a complaint explaining the situation.  Keep all documentation about the transaction, dates, names of anyone you dealt with, and what they said. (If I speak with someone via the phone, I take notes. After all, they're probably recording the conversation on their end.)
"Consumers always question return policies," says LaRocca. In light of escalating returns fraud, retails have a good reason for these. But you as a consumer have rights, too.
Hundreds of national retailers have posted their return policies on the internet.
Mentioning that you have filed a complaint with the state Attorney General's office or Consumer Affairs department tends to get someone's attention.
Ms. Buckner is a Retirement and Financial Planning Specialist and an instructor in Franklin Templeton Investments' global Academy. The views expressed in this article are only those of Ms. Buckner or the individual commentator identified therein, and are not necessarily the views of Franklin Templeton Investments, which has not reviewed, and is not responsible for, the content. 
If you have a question for Gail Buckner and the Your $ Matters column, send them to: yourmoneymatters@gmail.com, along with your name and phone number.