What Patent Reform Could Mean for Inventors and Small Business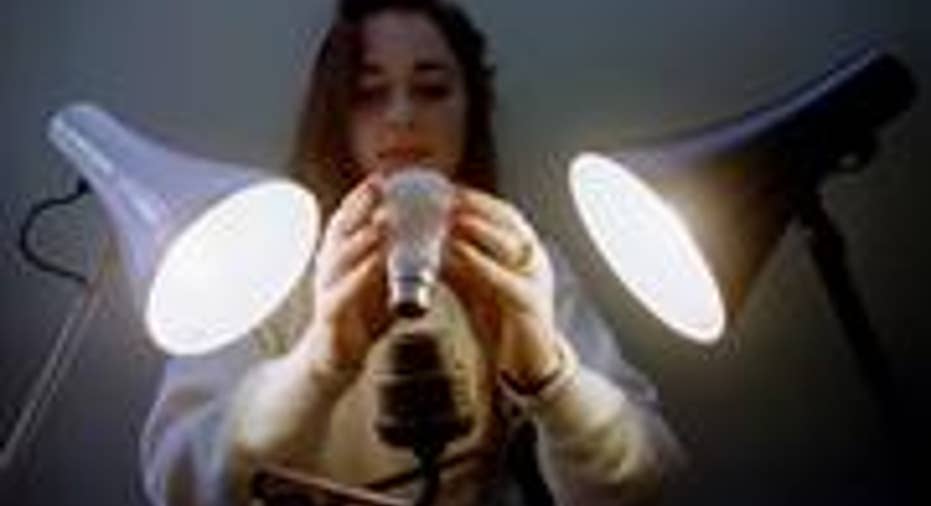 The United States is closer to passing a patent reform bill than it has been in years, but how much will it help small and medium-sized businesses and inventors?
"By working to re-engineer the process of securing IP rights from the ground-up, patent reform will allow small and independent inventors to move their ideas to the market place faster and the entire innovation value chain to function more effectively," Dave Kappos, director of the U.S. Patent and Trademark Office  (USPTO), said in a speech recently. "If we get this right, we can equip the USPTO with the resources it will require to tackle our backlog of unexamined patent applications—which for far too long has been an enemy of progress."
While the debt ceiling debate placed patent reform on a back burner in Congress, many are hopeful that passage of the bill – The America Invents Act (H.R. 1249) in the House, and the Leahy-Smith America Invents Act (S. 23) in the Senate – will help stimulate the economy. Many groups, particularly larger companies, agree that the bill can help create jobs and spur economic growth. But there are some worries from small businesses and individual inventors, among others, that the legislation places more of a burden on America's "garage inventor" and give a leg up to bigger businesses with more resources.
Sharon Barner, former deputy director of the USPTO who helped develop the agency's plan to reduce patent processing time and improve patent quality, and is now a partner at the Chicago office of law firm Foley & Lardner, explained to FOXBusiness.com how the patent application process will change and what inventors and small businesses can expect with the forthcoming reforms.
First-to-File System 
The bill will transform the U.S. from a "first-to-invent system" – where a patent is issued to the person who can prove he or she was the first to invent an item – to a "first-to-file system." The latter, used by much of the world, would award the patent to the person or entity who files the patent application first. Critics say small inventors or businesses would be disadvantaged by the resources of larger companies to navigate the system quicker and more efficiently.
"There is no empirical evidence that going from a first-to-invent to first-to-file will have any impact – negative or otherwise – on individual inventors," Barner said. She continued to say "it will mean a change in the priority aspect for all inventors whether they are small or corporate. It will take some adjustment to know that you have to file first to get the patent."
The first-to-file system should reduce overall costs related to patent processing since a lengthy search of documentation relating to an invention won't be necessary (as is the case with the current system) if someone is trying to prove infringement.
Inventors can file a provisional application immediately with the USPTO, which puts them on record as filing first, giving them time to determine the next course of action or further develop their idea. Several patents can eventually evolve from one application.
"If I'm inventing the chair, I file one application but I can have 10 patents that issue from that," Barner explained. "But if I'm also working on a table, it's a separate invention and yes, I have to file a different application on it because they're not related."
Barner said the new filing system will be particularly helpful to small and medium-sized businesses who want to export their products to other countries since it offers more protections overseas.
Fee Diversion
Most agree that the USPTO should be able to keep any fees it collects, including funds above the agency's budget for that year, to help hire more patent examiners to help trim down the agency's current estimated 700,000 patent application backlog.
"By allowing the USPTO to utilize the fees paid by patent applicants to hire new examiners, pay current employees overtime, and invest in needed upgrades to IT infrastructure, the America Invents Act will help reduce the backlog of pending applications, shorten pendency times, and improve patent quality," said Mark Elliot, executive vice president of the U.S. Chamber of Commerce's Global Intellectual Property Center. "And patentable innovation creates jobs and improves lives. The America Invents Act is an important first step to help drive America's economic growth, create jobs, and increase our competitiveness."
But some worry the current language in the bill isn't strong enough to keep extra funds within the USPTO.
"This has a lot more impact on small and medium-sized inventors than anything else," Barner explained. "The dollars involved are aimed at making the process more efficient so we can get patents out in a more-timely manner as well as focusing on the quality of the patents going out."
Experts say without fee-diversion protection two things could happen: an increase in approval time and less regional help. A three-track process to get patent applications reviewed quicker will be derailed, meaning inventors will have to wait an average of 33 months to get approved versus potentially 12 months. That extension can be especially helpful to companies looking for financing based on a patent application maturing to an actual patent. The lack of fund protection also means inventors won't have planned regional patent offices at their disposal, forcing them to travel to Washington, D.C., to speak to someone in person.
The legislation also creates the position of a small business ombudsman who can help owners answer patent-related questions within 24 to 48 hours; the pilot was a huge success.
"As I've gone out across the country, people have raved about this program as being very successfully and very helpful," Barner said.
"Preissuance Submission"
Once a patent application is filed, it's secret for 18 months and only the filer and patent examiner knows the details. After 18 months, in most cases, the application is filed revealing the invention.
The bill being considered includes "preissuance submission" language that says any third party can submit printed proof – or "prior art" regarding the invention - for consideration by a patent examiner while a patent application is pending and after the patent application has published.  The idea is that the more prior art the examiner has while reviewing the patent, the better the quality of the patent in the end, and bad patents won't be issued. But it also could cause delays in the examination process.
"I think the benefit is to quality in the end," Barner said. "If you're not going to increase the amount of time it takes to issue the patent, it will be beneficial."
Post-Grant Review
It currently takes an average of 33.6 months to get a patent. After that, there is a window of time when people can challenge that patent outside of district court to avoid costly litigation.
During the nine-month window included in the bill, people can challenge a patent's validity, but would have to submit enough evidence to prove the patent claims aren't valid. Defending that patent--or challenging one--also costs the inventor money, particularly if you are a small company or startup with limited resources going against larger companies with more resources to defend and challenge patents. This language is designed to cut down on costly litigation and reduce the number of people abusing the system.