What Olympic Athletes and Salespeople Have in Common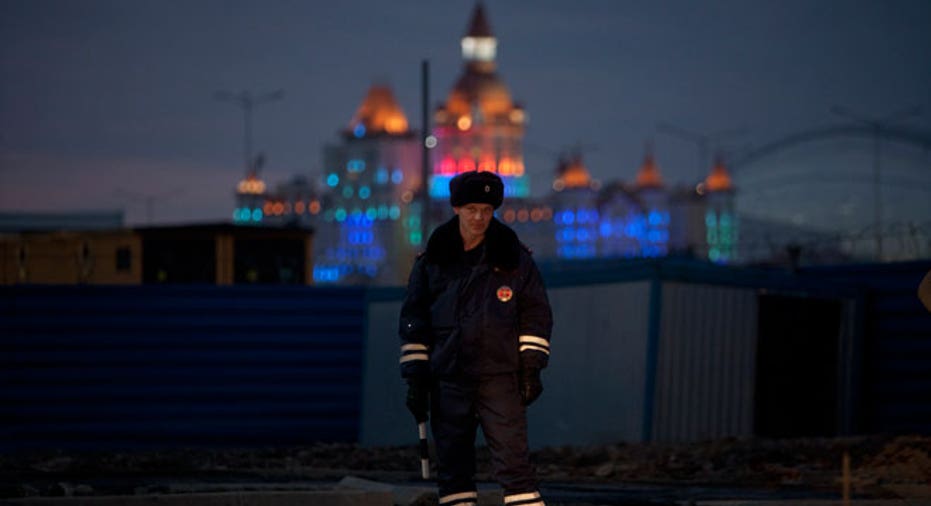 Hooked on the Olympics? So am I — because there's nothing more inspiring than people who are totally dedicated to what they do. Olympic athletes push themselves beyond the limit and the results are breathtaking.
Just like an athlete, inside sales professionals are engaged in a global competition. To capture the gold in today's Sales 2.0 ecosystem, you need to devote Olympic-level attention to your professional development.
So how do you rank in the following events?
Assiduous Preparation: Preparation means doing your homework. I know, homework sucks. But it also means constantly honing your skills to meet new and bigger challenges. When you come in to the office, crack open that laptop and take your first look at your funnel and appointment calendar, ask yourself — how prepared are you?
Discipline: Just like athletes, salespeople must remain disciplined even when the gold medal — or that gold medal deal — isn't yet in sight. But Customer 2.0 is a flighty one, completing a large amount of the sales process before ever even speaking with a rep. They're gone, gone, gone … then all of a sudden there they are! Staying disciplined will keep you ready. How often do you get a "sales skills" workout?
MORE ALLBUSINESS: 
Competitive Excellence: The economic space is tight and you must position yourself to rise above your competitors. Who's helping you rise above the pack?
Peak Performance: The Olympics occur once every four years, but for salespeople, it's almost always showtime. Can you perform on every call today?
Grace in Defeat: Just like the athlete who studies his loss to refine his technique, you must take a "no" as an opportunity to re-educate your customer and refine your offerings. Can you turn a "no" into a "no problem?"
Speed: It can be as small as .01 of a second and it's the difference between winning and losing. In sales, speed counts, especially when getting your message across. How quickly can you deliver a great intro, or get a read on a customer on the phone? How fast is your messaging?
Global Fraternization: In this globalized economy, learning to connect with people from different cultures is critical to developing trust and building rapport. Can you align well across cultures?
Teamwork and Partnerships: Whether you call it "forging strategic alliances" or "partnering," teaming up in your selling efforts will give you greater mileage and earn more value. Have you created some strategic alliances?
Keep Performing: Customer loyalty is anything but a given. You must continue to provide quality offerings and distinguish yourself from the competition. Do you ever stop competing?
Buyers Are Judges: Judges are low-risk, moody, influenced by others. And so are buyers. You must get to know your prospects, particularly their "hot buttons." How well do you understand buyer behavior?
The Thrill of Victory: There's nothing quite like the medal ceremony, or the "yes" on the end of the line. When you close an important deal, you know you're a world-class competitor.
Josiane Feigon is author of Smart Sales Manager and the best-selling Smart Selling on the Phone and Online. She is a pioneer, maverick, and visionary in the inside sales community. A 20-year veteran of the industry, she is the founder of TeleSmart Communications. Since 1994, this San Francisco-based solutions provider has been a leader in developing inside sales teams and managers. Josiane is recognized among the Top 25 Most Influential Inside Sales Professionals and as a leading expert on inside sales team and management talent. Her thought leadership blog is ranked in the Top 50 Sales blogs by SalesCrunch. Connect with her on Twitter and YouTube!