What Oil, Copper Say About Slowing Global Growth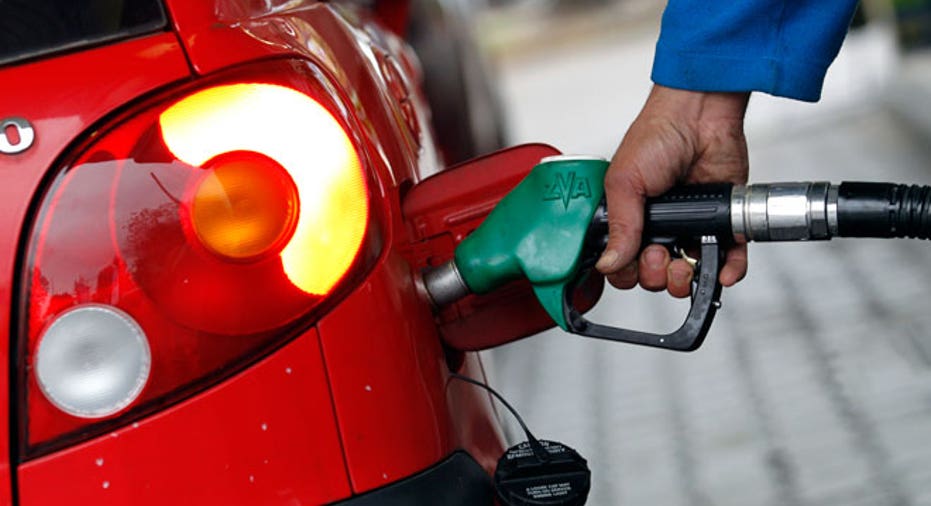 Everyone rejoiced last year, not because of world peace, which would be nice, but because of the sharp drop in at-the-pump gas prices.
According to the Energy Information Administration, average at-the-pump gas prices fell about 29% from the late June 2014 high to $2.22 per gallon on Dec. 29. AAA, which shared that gas prices fell during the prior 100 days, has reported gas prices hit a national average of $2.20 per gallon earlier this week, marking the lowest level since May 2009.
Proving that pennies do add up, AAA estimates that Americans saved about $14 billion on gasoline in 2014, compared to 2013. With average annual gas prices averaging $3.34 per gallon in 2014 vs. current gas prices, it's looking pretty good that we will be saving even more in 2015, as oil prices ratcheted even lower again this week.
It's amazing to think that back in October the Federal Reserve put banks through their paces with a stress test that included a scenario of oil hitting $110 per barrel. Once again, I am amazed at how out of touch the Fed seems to be with market forces.
As my father was fond of saying, "when you spit up, it has to come down" --  and while that can be viewed a few ways, it relates to this conversation as a reminder that, while we are feeling our pockets a little heavier or our credit card bills a tad lighter thanks to falling gas prices, there is a dark side to it all.
Not to be a Debbie Downer, but while you and other Americans will continue to reap the benefits of lower oil and gas prices, the effect has been different for oil companies such as Halliburton (NYSE:HAL) and BP (NYSE:BP). What's been described by oil industry executives as a "Darwinian adjustment" has companies like those cutting jobs.
Models from the Federal Reserve Bank of Dallas indicate that if crude oil remains around $55 per barrel, Texas could lose 128,000 direct and indirect energy jobs by mid-2015. Big independent producers including Marathon Oil (NYSE:MRO), ConocoPhillips (NYSE:COP) and Apache Corp. (NYSE:APA) have said they'll cut their 2015 capital budgets as they tighten their respective belts for oil price pain. Cuts like those can only result in a disaster for companies like Civeo (NYSE:CVEO), a provider of housing for oil workers in the Canadian oil sands industry.
Gaming this fall out even further means negative pressure on oil industry revenues and earnings. We've started to see Wall Street start to catch up and slash oil and energy company expectations, but it's the commentary on the upcoming earnings conference calls that will tell the tale of how bad things could get in the coming weeks. We're also starting to see the impact spread to other industries. Case in point, as a result of the collapse in oil prices, U.S. Steel Corp., which makes steel pipe for oil and gas exploration and drilling, announced it will lay off more than 750 workers.
Candidly, I'm not all that optimistic we'll see a big reversal in oil prices in the near term, because all of the data I have been looking at paints a picture of a slowing global economy. If you're looking to double check my thinking, all you have to do is check in with Dr. Copper -- that second opinion confirms global growth is slowing.
My advice is for you to tighten up your seat belt, as it's going to get a little bumpy in the coming weeks.