What ObamaCare's Online Enrollment Delay Means for Small Businesses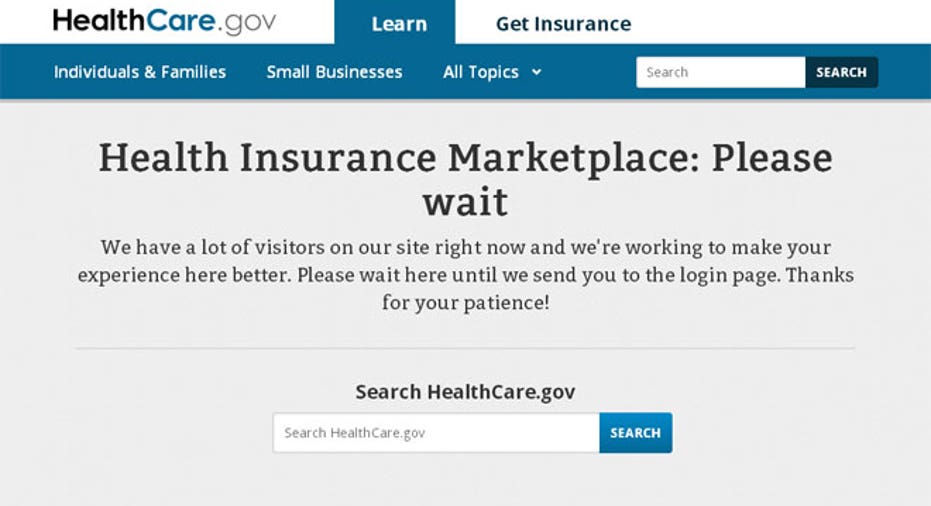 After two earlier push backs, the one-year delay of the SHOP's online enrollment portal was announced last week just before Thanksgiving.
In the interim, instead of applying for plans online, small business owners will now be able to directly enroll in SHOP plans through insurance agents and brokers. Some experts say this delay is actually good news.
"Eliminating the need to go through Healthcare.gov will eliminate a lot of headaches," says Tom Harte, insurance broker and president of the National Association of Health Underwriters. Harte is also the president of Landmark Benefits, which is based in New Hampshire.
For small businesses interested in purchasing insurance through the SHOP, here's a step-by-step guide on the direct-enrollment process.
No. 1: Call a broker or agent.
Insurance brokers and agents across the country are now able to enroll small businesses in plans made available through the federal SHOP exchange.
Small businesses who have already worked with an agent or broker in the past can continue to work with the same professional, while business owners interested in purchasing insurance for the first time can contact a certified broker in their area.
No. 2: Compare options.
Small businesses with fewer than 25 full-time employees who make an average of $50,000 or less are incentivized to purchase plans through the SHOP exchange, as they may qualify for employer health-care tax credits. But SHOP plans may not always be the most cost-effective option, says Harte, even for businesses that qualify for credits.
"The good news is that brokers have access to both markets … the products within the exchange and also those within the traditional market," says Harte. By working with a broker, small business owners will be able to compare and contrast options to find the plan that makes the most sense for their needs.
No. 3: Have your broker fill out your application.
Using Healthcare.gov, small business owners would need to get credentialed and then apply for enrollment in a SHOP plan. In direct enrollment, brokers and agents can fill out the lengthy application for small business owners – saving a lot of time and confusion.
"It takes no more than two hours [for the business owner]," says Harte. Given that his staff of professionals spends roughly 20 hours from start to finish enrolling a business in a plan, he says getting a broker to fill out the application can save business owners a ton of valuable time and energy.
No. 4: Wait for approval.
After the application has been submitted, Harte estimates that it will take approximately seven to ten days to approve.  Once approval has been granted and premiums have been paid, coverage should begin (the first possible day of coverage under SHOP plans is Jan. 1, 2014). Small business owners have 118 days remaining to enroll in SHOP plans.