What New College Grads Really Want: Health Insurance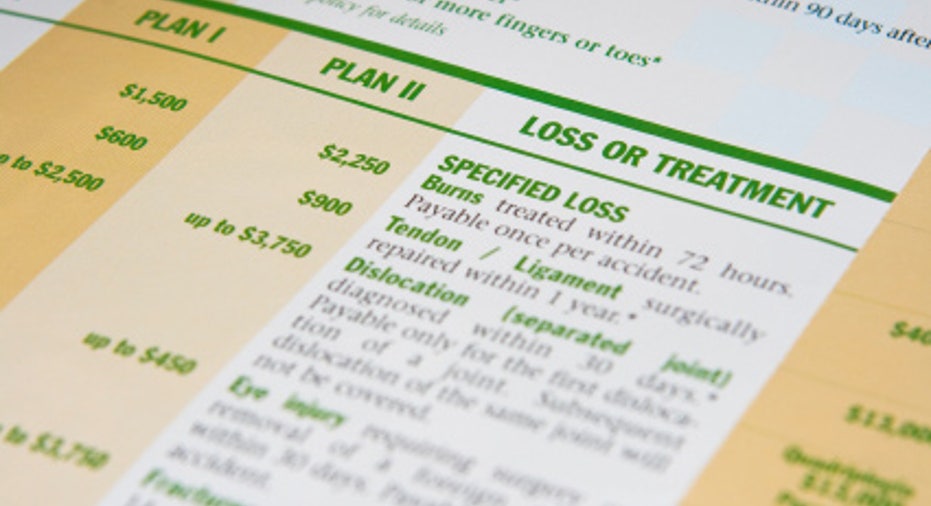 Parents, take heed: Those wild and crazy recent college grads of yours may not be as crazy as you think. Turns out, they don't really want to do 200-foot bungee jumps if they don't have health insurance coverage.
Nearly 40% of parents say they aren't willing to keep their adult children on their health insurance plans until age 26, according to a recent eHealthInsurance (EHTH) survey, despite health care reforms that went into effect late last year allowing them to do so. And of the 1,000 parents, full-time college students and recent college graduates surveyed, 43% of parents said they'd only be willing to continue health insurance coverage on their adult children under age 26 if they could do it without additional costs.
Parents may be surprised to find this attitude may increase their chances of having their college grad boomerang back home after the commencement ceremony. For starters, 74% of college grads surveyed say its better to live at home for the first year after college, if it's a choice between having health insurance or living on their own without it.
Read the story on DailyFinance here 
And nearly half of college grads surveyed, 49%, say its more important to take a job they don't like, if it means receiving health insurance or a retirement account. That's a bit higher than the percentage of parents (46%) who held the same view.
A whopping 93% of college grads surveyed said they would be willing to make such sacrifices as giving up a weekly evening night out to restaurants or movies, or their daily trip to the coffee shop, if it allowed them to afford health insurance.
'One Less Thing to Worry About'
Emily Vancise, 22, of Temple City, Calif., fits the profile. She said she and her friends care about health insurance. The Earlham College graduate, who earned a bachelor's degree in human development in May, says she and her friends discussed the new health care law when it was enacted in the fall.
"Everyone I know is already on their parents' health insurance, but we talked about how relieved we were that we were on their insurance," says Vancise.
In the fall, Vancise will be joining a nonprofit organization as an intern, working with intercity youth in Los Angeles area schools. She'll receive basic health care during her internship, but after her stint is done, she'll have the option to rejoin her parents' health insurance plan.
"It's just one less thing to worry about," Vancise says.
Under the old law, a number of states only mandated health insurers cover children up to age 19, unless the adult child was a full-time college student, in which case coverage continued up to age 24 or 25. The new law allows parents to carry their adult children on their health insurance plans until age 26, whether or not they attend college.
Some states, however, already had longer time horizons in place prior to the new law, such as New Jersey which goes up to age 29, says insurance broker Patrick Burns, who operates Burns Employee Benefits in Oakland, Calif.
"Prior to the new law, some parents would even go as far as putting their kids in different training programs or have them take a few classes here and there so they could continue to still provide coverage," Burns says. "But with the new law last fall, we had a pretty big rush in October of parents adding kids onto their plans."
Currently, 31% of college grads are covered by a health insurance policy paid for by their parents - either their parents' plan, or their own individual plan, according to the survey. Alternative Options for Insurance
Burns, as well as an eHeathInsurance spokesman, noted there are times when it makes financial sense to cover an adult child and other times when it doesn't.
"Parents who have kids who have moved back home and have no work should definitely add them to their health plan," says Burns.
Parents whose recent college grads are living in areas that are still within their health care provider network should also consider adding their adult children back onto their plan, especially if it's through an employer's group health insurance family plan that doesn't require an additional cost to add family members, Burns says.
But if parents work for a small employer that requires additional costs for family members, it may make better sense to seek out an individual plan. Burns noted that while the benefits of an employer plan may be more extensive, it often costs more than a scaled-down individual plan.
"Young people don't want to pay much for a health plan. Most are looking for something that pays for three or four office visits a year, since they are relatively young and healthy, but has catastrophic coverage with a high deductible," Burns says.
Individual health insurance premiums for 19- to 26-year-olds ran approximately $113 per month in February of last year, according to a survey of plans purchased through eHealthInsurance.
Showing a Surprising Level of Responsibility
Parents whose adult children are living out of state may find the costs to pay out-of-network prices too expensive, so that would be another reason for the college grad to move to an individual plan, says Nate Purpura, an eHealthInsurance spokesman.
Another option college grads may want to consider is short-term health insurance. This can serve as a bridge between graduation day and a job already set to begin within a year with an employer who offers insurance, says Purpura. If a college grad does not have a job guarantee within a year, they are better off riding on their parents plan or seeking an individual plan. he added.
"With the economy where it is and job prospects hard for grads, the statistics from our survey bear it out they are looking for something that will give them stability," Purpura says, noting he was surprised by some things the survey revealed, such as young peoples' willingness to move back home if left with no job or health insurance.
"I was shocked by some of the results. When I was in college, I wanted to pursue my dreams and would do anything not to have to move back home. I'm impressed with how this group of grads are responsible."
Read More From DailyFinance:
How to Avoid Contractor Scams When Rebuilding or Remodeling
100 Words That Can Change Your Credit History