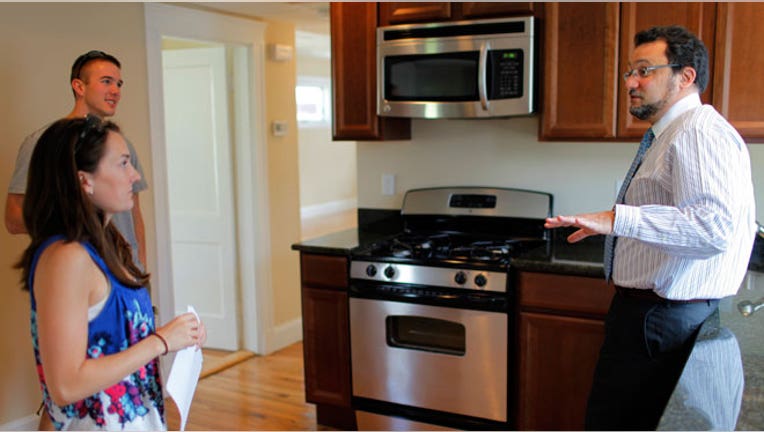 You picked your neighborhood, know your price range and are ready to start shopping for a new home. But before you start your hunt, it's important to identify what kind of buyer you to avoid wasting time.
For many home buyers, school district, neighborhood and affordability dominate the decision-making process, but knowing your "buyer personality" will help define and focus your search.
For instance, if you want a move-in-ready home but never convey that to your realtor, you can waste time looking at fixer uppers. Or if you care about the environment, you may want to see only green homes, which could require a more specialized agent.
"Right now inventory is quite low," says Edward Achtner, senior vice president and regional sales executive at Bank of America (NYSE:BAC). "Determining what type of home buyer you are is key to understanding what you are looking for."
Achtner identifies five different types of homebuyers, here they are and what they mean for the home-search process.
Personality No.1: The Move-in-Ready Buyer
These are the homebuyers that want to purchase a house that only requires the to move in their furniture and start decorating.
These buyers are not afraid to look at many properties to find the perfect home that won't force them to roll up their sleeves for improvements or repairs.
"You don't need a big budget," as a move-in-ready buyer, says Achtner. "You just need more time seeing a lot of properties until you find one that is perfect."
Personality No.2: The Minimalist Buyer
Minimalist buyers aren't afraid to make changes to a home as long as they are minor.  This type of buyer is drawn to homes that are structurally sound, but may need some new paint, updated curb appeal or other minor cosmetic changes.
"The minimalist is a combination of DIY and turn key," says Achtner. "It's someone who is looking for a property that doesn't have much to change."
Personality No.3: The Fixer Up Buyer
This group of buyers can see the potential of almost any home and isn't afraid to buy a home needing renovations.
Sometimes these buyers are first-time buyers looking for a home to put their stamp on something and other times it's a savvy buyer looking to make money off a property with a repairs and renovations. Either way, a fixer-up buyer won't think twice about remodeling the basement, bathroom or even the entire house.
"Now that we are seeing a lack of inventory, a fixer upper is a greater phenomenon," says Achtner. "Not only should you work with the right realtor,  but also a financial institution with expertise [in fixer uppers]."
Personality No.4: The Life Timer Buyer
The recession has changed the way people view the homebuying process, and many first-time home buyers aren't looking for the starter home. Achtner says they are seeking out a home they can stay in for 10, 20 or even 30 years.
These buyers tend to have young children, planning a family or have multiple generations living under one roof. They plan to buy a home and stay in it for the long haul. "If you believe in the future you might have a parent moving in then find a property with a bedroom on the main level," says Achtner.
Life-time buyers may not be at a certain life cycle when they purchase the home but have the ability to plan for the future and purchase accordingly, he says.
Personality No.5: The Eco-Warrior Buyer
For this type of buyer, going green isn't a fad--it's a lifestyle. The eco-warrior buyer is always looking for ways to conserve natural resources and wants to buy a home that is energy efficient and uses minimal water and electricity.
An eco-warrior also wants a home that is close to work, entertainment and groceries to reduce his/her carbon footprint. Since eco-warriors have very specific requirements whether its geo thermal heating or solar panels, they should go with a real estate agent that specializes in that area.