What KFC's UK chicken shortage means for Yum! Brands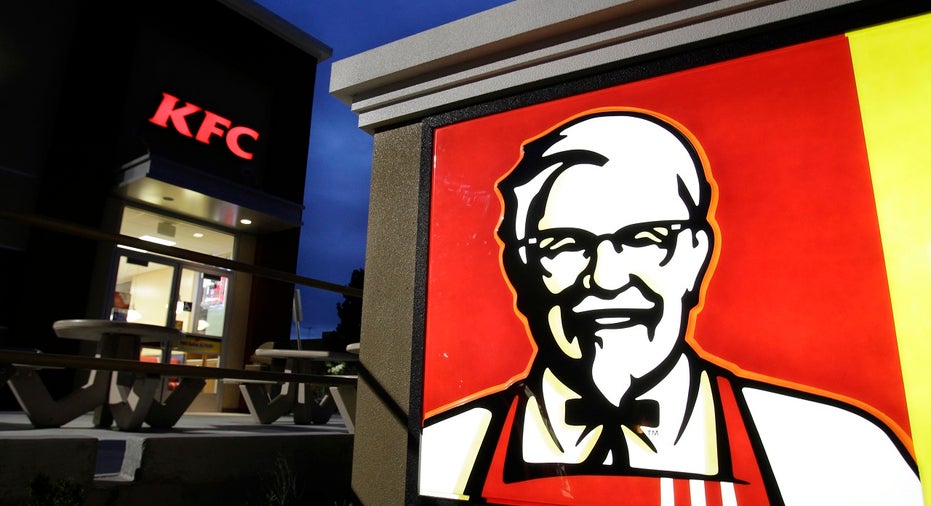 KFC on Friday ran a full-page ad apologizing to customers for a chicken supply-chain issue that temporarily shuttered hundreds of its restaurants in the United Kingdom and derailed one of the Yum Brands-owned fast food chain's top international markets.
The ad, which ran in two U.K. newspapers, featured an overturned KFC chicken bucket with the letters rearranged to read "FCK." The witty apology quickly went viral on social media.
The supply crisis forced the closure of hundreds of KFC's 900 U.K. locations this week, while others opened with limited menus. While most of the restaurants have since reopened, the chicken shortage impacted operations in a U.K. marketplace that accounted for 6% of KFC's global business, which earned $24.5 billion in sales last year.
"A chicken restaurant without any chicken. It's not ideal. Huge apologies to our customers, especially those who travelled out of their way to find we were closed," the ad said. "And endless thanks to our KFC team members and our franchise partners for working tirelessly to improve the situation. It's been a hell of a week, but we're making progress, and every day more and more fresh chicken is being delivered to our restaurants."
Roughly 750 of the 900 U.K. restaurants were impacted by the supply issues, according to estimates from Stifel analyst Chris O'Cull. Those locations account for $2.1 million in daily sales.
DHL, a German company that took over KFC's deliveries late last year, blamed the service interruption on "operational issues." It's unclear when service will be fully restored.
Yum! Brands's stock has remained roughly flat despite the issue and rose nearly 2% in trading Friday. The Kentucky-based company also owns Pizza Hut and Taco Bell.