What Happens When a Home Sale Fails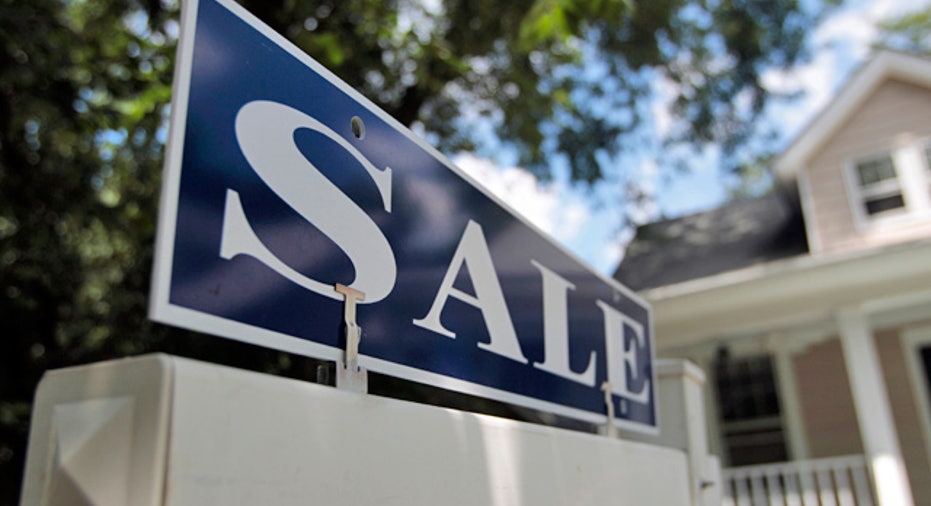 Fail. Fallout. Fall apart. Bomb. Those are among the colorful phrases real estate agents use to describe home sales that do not close.
For buyers, a failed transaction might be a disappointment, but for sellers, the implications can be more painful, especially if local home values are on the decline, says David Moody, a broker at ERA Sunrise Realty near Athens, Ga.
"If you're in a market where (prices) are declining 1% per month and your house is off the market for 30 days, you just lost 1% (of your home's value)," he says. "Sellers have an interest in keeping the process as short as possible: In case it does fall out, they want to get it back on the market quickly."
Deposit Disputes
If a deal falls through because the buyer can't or won't close, the seller might feel entitled to compensation for having taken the house off the market and temporarily missed out on the chance to sell it to someone else, says Phyllis Yanagihara, a certified senior escrow officer at Master Escrow in Glendale, Calif. Such feelings can trigger a dispute over the buyer's earnest-money deposit.
"They always fight over it," Yanagihara says.
Who wins depends largely on whether the deal collapsed within the parameters of a contract contingency. Examples of common contingencies include the buyer's financing, a home inspection and an appraisal.
"In most cases," Moody says, "if the buyers followed the contract and stayed within their contingency rights, they'll get their deposit back without any fight. If the sellers try to put up a fight, they have to make sure there's a good valid reason for it. What you put in writing and how it's stated is always very important."
If the buyer walks away after all the contingencies have expired, the seller has a better shot at keeping the deposit.
Still, state laws and local real estate practices can also affect what happens.
Two examples make the point: In Southern California, where specialized escrow companies handle real estate closings, an escrow agent can't disburse a deposit or other funds without written instructions signed by both the seller and buyer, Yanagihara says. In Georgia, where real estate attorneys supervise closings, either the buyer's or seller's real estate broker typically holds the deposit and can award it, Moody says, to the buyer or seller, according to the contract terms.
A seller might also want to sue for monetary damages if a buyer breaches a contract. Such claims might be compromised, however, if the contract contains an arbitration clause that bars a lawsuit or a liquidated damages clause that limits how much the seller can recoup. Yanagihara says she suspects many sellers initial such terms without fully understanding what the ramifications will be if the deal falls through.
Know It, Disclose It
Many states also have laws that require real estate brokers or sellers to disclose material information about a home's condition. That means if defects turn up during a home inspection and become a deal breaker for one buyer, those same flaws might have to be revealed to subsequent prospective purchasers.
"If we know something about the property," Moody says, "we have to disclose it, and we tell the sellers that we have no choice. It could affect their pricing going forward."
Lost Opportunity
Sellers also can lose the opportunity to buy another home they want to purchase if the sale of their current residence falls out, says Carolyn Hastings, a broker associate at J. Rockcliff Realtors in Blackhawk, Calif. That's because few sellers are willing to accept the sale of the buyer's current home as a contract contingency.
"Most sellers are waiting (to buy another house) until their house closes," Hastings says. "We have three renters for every house because sellers are moving into that market."
Listing Continues
Not all is lost, though, just because one deal doesn't close. The seller's listing agreement with the realty broker typically continues until its own expiration date, giving the broker more time to find another buyer, Hastings says.
One exception: If the lender forecloses and takes possession of the property after a failed short sale, the listing agreement between the seller and broker ends.
"One day, the bank says it's over," Hastings says.
After that, she says, the seller moves out and the lender relists the house for sale, usually with a different broker and at a lower asking price.
If a sale falls through and then the listing agreement ends, the seller can relist the house with the same broker, relist the house with a different broker, or take the house off the market.