What Happens to Fido When You Die?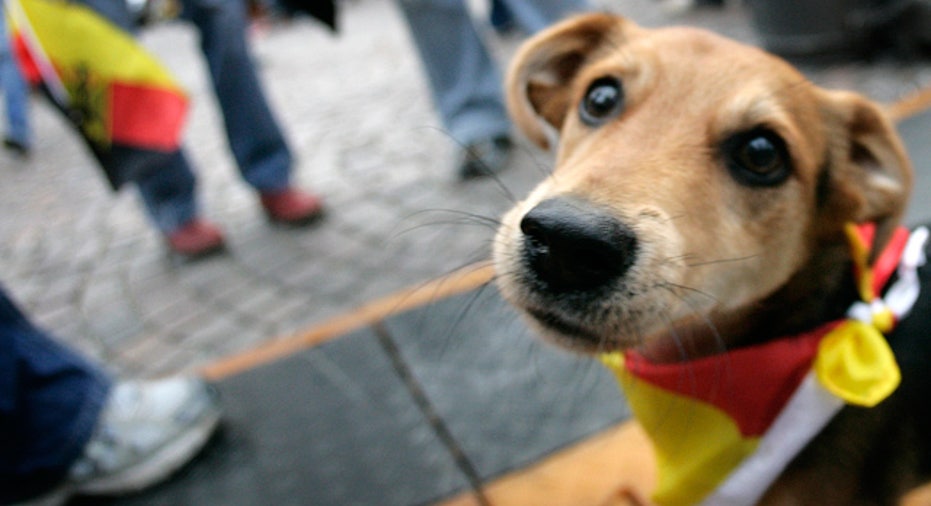 Nearly four years ago, hotel heiress Leona Helmsley gave an afterlife kiss-off to some of her relatives and household help by leaving them out of her will and including a $12 million bequest to her beloved Maltese, Trouble. A judge later considered the amount excessive and reduced it, leaving the trust fund pooch to scrape by on a mere $2 million.
Although the Helmsley dog drama is the most high profile instance of pet legacies gone wild, there are reports of others. When Gail Posner died last year, the daughter of takeover magnate Victor Posner left her Chihuahua $3 million. Gene Roddenberry's dogs collected some $4 million when the Star Trek creator's wife passed away in 2009.
Like famous socialites, most ordinary pet owners want to provide for their pets should they become incapacitated or die. But according to the website petguardian.com, an estimated 500,000 pets are euthanized every year at shelters and at veterinarians as a result of pet owners predeceasing their pets.
"Many people outlive their pets, and they assume that relatives or friends will step in if something happens to them," says Scottsdale, Arizona estate planning attorney and pet owner Joel Klinge. "Unfortunately, that's not always the case."
To provide for his golden retrievers Dobby and Stella if anything happens to him, the 49-year-old divorced attorney has arranged with a friend and his wife to take them in. The couple would also receive a set amount of money to help offset expenses associated with his dogs' future care.Over the years, Klinge has made a variety of arrangements in wills and trusts for clients. Several would like to have their pet's ashes mingled with their own powdered remains and spread over a specified location. Another client, who had a 16-year-old dog in very poor health, left instructions for his pet's euthanasia.
Whatever final note you have in mind for Fido or Fluffy, a number of planning tools are available to help ensure they will be cared for if something happens to you.
Power of attorney. This legal instrument names someone to make decisions and act on your behalf should you become incapacitated. While most people associate them with financial transactions such as accessing banks accounts, they can also designate an individual who will take care of your pet if you are alive but unable do so.
A springing power of attorney goes into effect when someone becomes legally incapacitated, while a durable power of attorney becomes effective immediately. The latter form is better for pet planning, says Klinge, because the person acting on your behalf does not have to wait for a determination of legal incapacity before making arrangements for an animal in need of immediate care.
Attach a letter to the document stating your preferences, such as being placed in an assisted living facility that allows dogs or cats. If you can't keep your pet with you, making financial arrangements beforehand – such as pre-authorizing credit card charges with your veterinarian — will help ensure that the person you name to assume its care will not be deterred by the potential financial commitment.
Instructions in a will. Like any treasured possession, you can leave your pet to a trusted friend or relative in a will. Designate a backup person in case circumstances change, particularly if you have a parrot or other animal with a very long lifespan, and provide an adequate amount of money for its care. If you already have a valid will and want to make sure your pet is provided for, attach a codicil outlining your wishes.
Pet trusts. The choice of the rich and famous, pet trusts are also useful for those with more modest means. Trusts can offer more precise planning than a will because they provide instructions and conditions for disbursing the funds, and include the appointment of a trustee who makes sure your wishes are carried out. In the case of a pet trust, such conditions might include having the pet placed with a designated caregiver, keeping two or more pets together, or requiring a certain brand of dog food. Each trust covers one or more pets, and the trustee distributes any remaining money according to the trust's instructions when the last one dies.According to Klinge, clients in the well-heeled community he works in typically fund a pet trust with between $5,000 and $20,000 and depending on its complexity, it costs anywhere from $1,500 to $2,500 to set one up.
Partnering with a no-kill shelter. If you aren't sure a friend or relative is up to the task of caring for your pet and don't have anyone else to turn to, some animal shelters have programs to help ensure your furry friend finds a home. With the PAWS to Remember program at the Arizona Animal Welfare League, for example, a minimum bequest of $10,000 guarantees a spot at the shelter for one or more animals until they are adopted out. Donors can leave a bequest to the organization by naming it as beneficiary in a will, trust, life insurance policy, or retirement account.