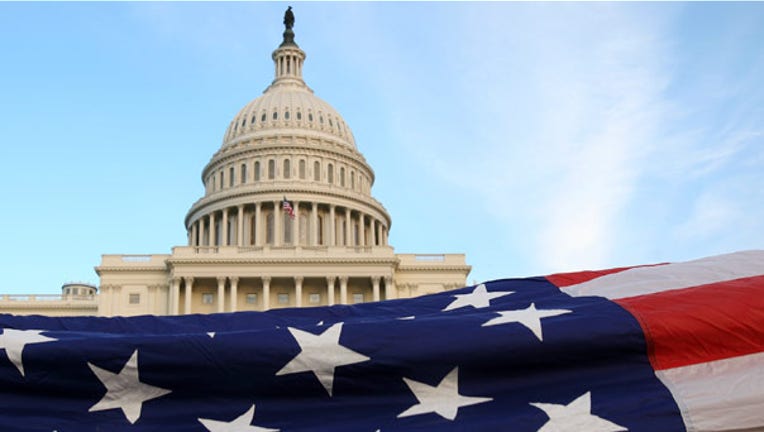 Working for Uncle Sam tends not to be at the top of every grad's dream job list—but maybe it should.
Experts say there are major benefits to working in local, state and federal government agencies that are often overlooked.
A 2012 study by the Partnership for Public Service shows that out of 35,000 students of all levels within U.S. colleges and universities, 2.3% planned to work for the federal government compared to working in the private sector (29.7%), advancing into graduate school (275), working in nonprofits and teaching fields (17%) and pursuing other options (23%).
Although budget issues, furloughs and the recovering economy have impacted job opportunities in the public sector, government agencies are increasingly seeking out young graduates to bring a fresh perspective, according to Maureen Berner, professor of Public Administration and Government at the University of North Carolina, Chapel Hill School of Government and at the MPA@UNC.
"All levels of government are seeing a generational shift and the old guard is moving out and this reflects general population trends across lots of businesses, but specifically in government," she says. "Government in general is desperate for young people who have new ideas and are innovative."
Government work experience can often open doors to other areas in the private sector, nonprofits and working with the general public, says Laurel McFarland, executive director of Network of Schools of Public Policy, Affairs, and Administration (NASPAA).
"The range of what you can do in the federal or even state and local governments [includes] working on environmental issues, energy issues, transportation issues, health and human services," she says. "For a student who is just graduating and trying to figure out what to do with their life, there are great opportunities in all different sectors."
What Grads Can Expect
Grads are expected to show a variety of abilities in government positions, including creativity, interpersonal skills and an understanding of fiscal matters, says David Jannetty, academic program manager for the MPA program at Post University.
"Being financially savvy allows you to better understand how to get the most value for the public out of each tax dollar," he says. "When working in the interest of the public, graduates need to have a strong grasp of how to work collaboratively with stakeholders."
Berner challenges the common misconception that government work is boring and uninspiring.
"People think that because it might be more stable than some private sector businesses, that means it's mundane and it's absolutely not," she says. "It generally involves a tremendous amount of pressure and expectations, knowing that the public is demanding certain services [with] so many public needs out there."
Benefits of Government Work
Just like other sectors, government jobs have evolved to fit the needs and personal responsibilities of their employees, explains McFarland.
"They've introduced flex time, telecommuting and other opportunities--they give people with families or elder care issues much more flexibility than once upon a time," she says.
Many positions offer job stability and excellent benefit package offerings, including comprehensive healthcare coverage, says Jannetty.
"Most government jobs still offer traditional pensions or defined benefit plans that provide retirement income after a certain number of years of service," he says.
Grads with student loan debt can explore opportunities for federal student loan forgiveness, offered to some public service and government positions after 10 years of service.
"Be realistic about the time and other commitments required—some loan forgiveness programs require working in certain areas, for example," says Emily Kissane, policy and research analyst for education solutions company Hobsons. "Are those commitments compatible with other life plans?"
Factors to Consider
Compared to the private sector, government jobs may have a slower salary growth, as raises are usually tied to bargaining unit contracts with usually little to no opportunity for merit pay or bonuses, explains Jannetty.
"Promotions are usually based on a civil service testing process that favors years of service and depending on the agency you work for, there may be limited room for advancement due to bargaining unit contract stipulations and civil service regulations," he says.
Grads should prepare for a lengthy screening process, including criminal background investigations, medical screenings, credit history checks and an entrance exam.
"The interview process tends to be highly structured and lengthy (months, up to a year for specialized positions)," says Kissane.  "Be aware that some positions have a lengthier probation period—up to a year versus the standard 90 days."
Finding Job Opportunities
Unlike the active recruiting of the private sector to find new talent, the experts say grads must be more proactive in finding government jobs.
Organizations such as USAJOBS.gov, the International City County Management Association and individual city and state organizations can help grads find job listings and opportunities in local, state and federal government agencies.
"Job postings are very often listed with statewide associations, for example a public sector personnel association or a statewide budgeting association," says Berner. "You get access to list serves or boards where all of the hundreds of members post openings in their own jurisdictions and that is a key way to find out very quickly where there are job openings."
For current students interested in a career path in government, Berner suggests seeking out volunteer opportunities, internships and reaching out to local government officials to establish networking connections.
"A lot of positions are filled by folks where they have somehow shown their true interest in a government job and are able to demonstrate their commitment to the idea of public service, especially at the local government level--that is a really incredible way to network and get into that circle."