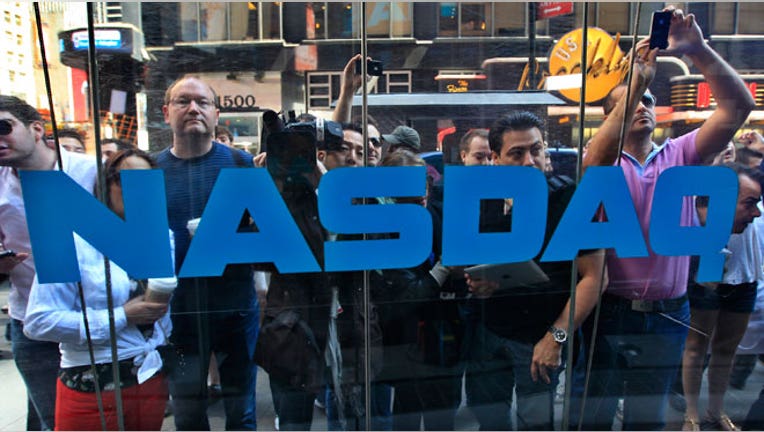 Amid all the hoopla surrounding the Nasdaq Global Market after it botched Facebook's (NYSE:FB) initial public offering last month, Kraft (NYSE:KFT), in a surprise move on Friday, said it would move its shares to the electronic exchange from the New York Stock Exchange in an effort to save cash ahead of its planned split into two independent companies.
The Northfield, Ill.-based food giant said the decision to transfer its stock exchange listing reflects "greater cost efficiencies, while providing visibility advantages for the company's iconic brands."
The company, which makes Kraft cheeses and Oscar Meyer wieners, scores a major advertising advantage by switching to the Nasdaq, which has a giant display screen smack in the middle of some prime real estate: Times Square.
Kraft's shares will begin trading on the Nasdaq on June 26 under its current symbol, KFT.
The move comes ahead of Kraft's planned split, with one division featuring core U.S. grocery products and operating under the iconic Kraft brand, and the other, called Mondelez International, serving as an umbrella over a number of Kraft's global brands, including Cadbury, Nabisco and Oreo.
When the deal closes, both will be traded on the Nasdaq, with Mondelez trading under the symbol MDLZ and Kraft trading under KRFT. At that time, KFT will be retired.
The news is a win for Nasdaq, which has been in emergency mode after botching Facebook's IPO in May. It has been pelted with criticism since a glitch in its system caused unexpected trading errors, and while it has since offered a $40 million compensation plan to help cover brokerage losses, that too has caused major dissent.
Prior to the Facebook fiasco, the Nasdaq was the place to be for major technology companies and seemed to have won a major coup after scoring Facebook.
Last year, Comedy Central and MTV parent Viacom (NYSE:VIA) transferred its shares to the Nasdaq from the NYSE, citing cheaper fees that make the investment more cost effective.