What Entrepreneurs Expect From Obama's Second Term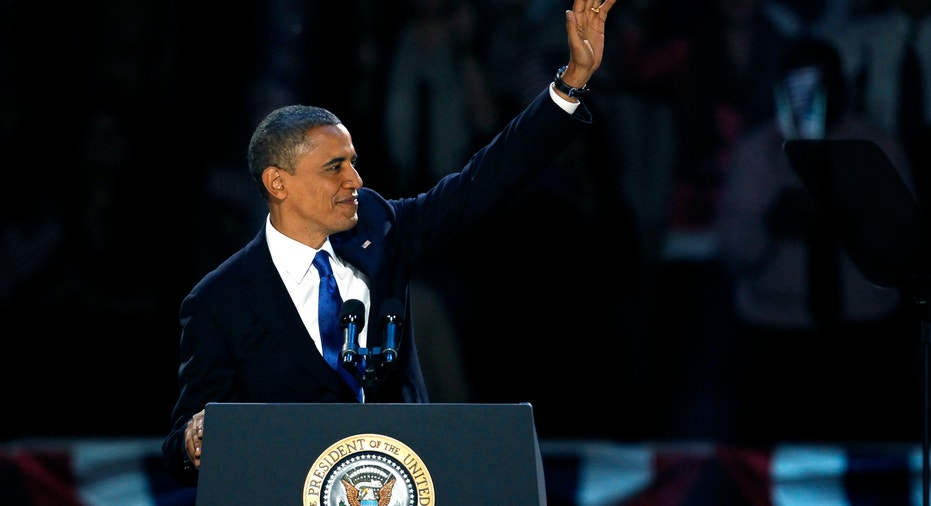 After a long and contentious campaign that hinged greatly on divided solutions to spur economic recovery and job creation, President Obama was elected Tuesday to a second term in office.
Business owners have been equally divided in their support of the candidates, with some backing Romney for his business experience, while others sided with Obama on his tax policies.
John Arensmeyer, president of the Small Business Majority, said he believes the president will continue to use a balanced approach to reducing the deficit and promote economic growth.
"We are hopeful the approach Obama has promoted to date is something he can get through during the lame duck session and beyond," Arensmeyer said. "The polling we have done of our business owners shows that a majority want him to spend the next year working on a plan to create jobs, as well as reduce the deficit."
Business owners in the group's membership want a balance between the spending and tax sides of the equation, he said.
"We are hopeful he can push through a short-term resolution for the fiscal cliff, and also make sure there is still a role for government to play," he said. "We are also pleased he has promoted more access to capital, as our polling shows 90% of small businesses believe availability of loans is a problem."
For Ray Keating, chief economist for the Small Business & Entrepreneurship Council, the president's win means more of the same for small businesses. No real changes will come for entrepreneurs in a second Obama Administration term, he said.
"I don't think he will be more open to negotiate, and I don't expect him to backtrack," Keating said. "He will increase taxes on investors and successful entrepreneurs."
With Republicans maintaining control of the House of Representatives, and Democrats keeping the Senate, the policy environment will be similar to the past four years, Keating said.
"Given the split, there will be uncertainty remaining as well," he said. "The potential negatives, actual negatives and uncertainty will persist."
Brad Close, federal public policy director for the National Federation of Independent Business, said Obama's win will do little to ease the uncertainty that has raked small businesses for the duration of his first term in office.
"When you look at our monthly [NFIB Optimism Index] numbers, hiring decisions are down, and people are sitting on their money," Close said.
The NFIB is most concerned about greater regulation coming down from the Obama Administration in his second term. In addition, the chances of partially repealing the Patient Protection and Affordable Care Act, which Governor Romney had vowed to do if he were to take office, are slim to none. The NFIB was a plaintiff in the landmark case against the Obamacare, which was largely upheld by the Supreme Court this past June. The group vowed to continue to work to repeal pieces of the controversial legislation.
With another four years of Obama in office, Close said small-business owners can also count on tax increases.
"It seems pretty clear the administration wants to pursue some kind of tax increase," he said. "We will continue to work and try to keep those regulations from hitting small businesses, and make sure as many small businesses as possible won't face tax increases."