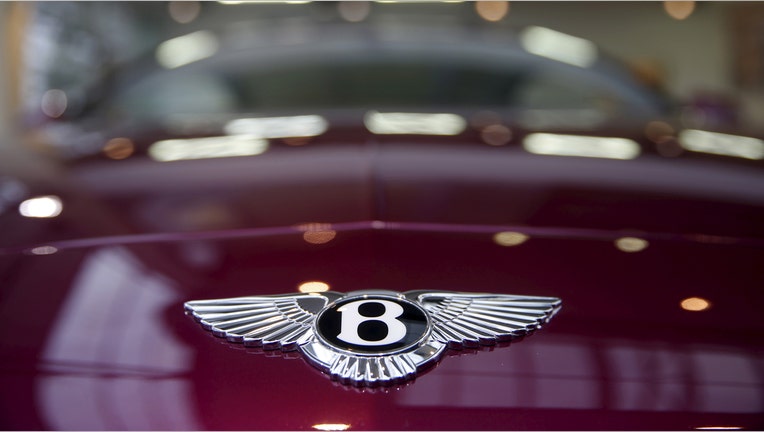 A soaring U.S. stock market is propelling sales of superluxury cars.
Buyers are feeling more confident about shelling out six figures for a set of wheels as market investors have been on a tear in recent months, pushing the Dow Jones Industrial Average solidly past 20000, on bets that the Trump administration will enact business-friendly policies.
Sales of vehicles made by Volkswagen AG's Bentley, Ferrari SpA (NYSE:RACE), Fiat Automobiles NV's (NYSE:FCAU) Maserati, Porsche AG and BMW AG's Rolls-Royce jumped an estimated 18% since the Nov. 8 U.S. presidential election through January, compared with the same period in 2016, according to Autodata Corp. That far outpaces the gains these upscale brands had been notching through the prior 10 months. U.S. auto sales as a whole, meanwhile, were flat in the three months following the election, according to Autodata.
Rolls-Royce sales, for example, jumped 42% between November and January, to nearly 300 vehicles, according to Autodata.
"There's no doubt the stock market is the leading indicator for luxury car sales," said Pedro Mota, president of Rolls-Royce Motor Cars LLC's North American business. "It's not that our customers didn't have the money before, but you don't want to indulge when you're laying off employees," he said.
Dubbed the "wealth effect" by economists, perceived gains in portfolio values can prompt ultrahigh net worth buyers to splurge on hard assets such as fine art, real estate and luxury cars. Some in the auto industry also are seeing a "Trump bump" based on expectations of fiscal stimulus and potential tax cuts under the new administration that will boost corporate profits and keep stocks on the ascent.
"Buyers held off in late October and early November. Since the election, we've had only positive signals from the market," said Alessandro Farmeschi, chief operating officer of Automobili Lamborghini America. "January is usually not such a strong month after the holidays, but this year it was," he said.
Lamborghini said its U.S. sales in January rose 15% compared with a year ago, according to a spokeswoman.
Typically, sales of high-end luxury cars -- those with sticker prices routinely exceeding $250,000 -- can vary greatly because of smaller volume and based on the number of new product launches in a year. Also, because production volumes are limited, regional volumes can be disproportionately affected by trends in other global markets, such as a slowdown in China or Western Europe.
Rolls-Royce, a unit of BMW AG selling cars that easily exceed $300,000, posted a third consecutive year of record U.S. sales volume in 2016 with 921 cars sold. Autodata estimates there were about 7,000 deliveries of Rolls Royce, Bentley, Ferrari and Lamborghini in 2016.
Both Tata Motor Ltd.'s (NYSE:TTM) Jaguar and Volkswagen AG's Porsche brands sell in the tens of thousands of vehicles a year in the U.S., mostly due to the popularity of their SUVs.
Attractive financing and, in some cases sizable discounts, are also aiding sales of the most expensive vehicles on the market.
Jaguar offers 1.9% financing for some 2017 models and leases of $609 a month for the $62,700 F-Type Coupe. A dealer in Thousand Oaks, a suburb of Los Angeles, advertises the 2017 model year Maserati Quattroporte S, which carries a $108,525 sticker price, for $788 a month on a three-year lease. A new 2016 model, $260,550 Rolls-Royce Wraith leases for $1,795 a month on a two-year lease from a dealer in Naples, Florida.
"There's an uptick, but business is being bought by companies putting [generous] lease programs on their cars to push volumes," said Barry Gilfix, the owner of LeaseByTel, a Troy, Mich., leasing company that specializes in financing luxury models for buyers nationwide. "Eventually, the bubble is going to burst," Mr. Gilfix said, adding that returned lease vehicles will ultimately take a toll on new and used-car values.