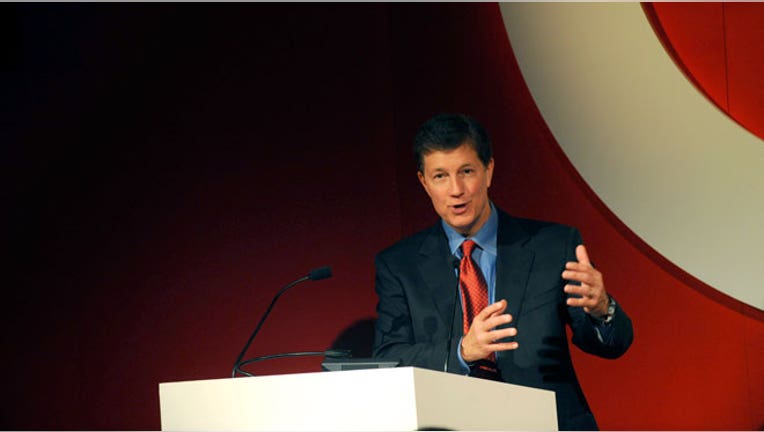 When do you think an embattled CEO knows he's in trouble? When even his hand-picked board members start turning on him.
That's what happened to Target's (NYSE:TGT) former CEO, Gregg Steinhafel. At first it didn't look like the widespread data breach that affected millions of the retailer's customers would affect him. But the story dragged on, as did the embarrassing revelations about what the company knew about them and when they knew about them.
As the headlines kept coming, it wasn't too surprising that it would be Steinhafel's head that his once very friendly board would be chopping.
They say when friends desert you, it's over for you. And that's why this Veterans Affairs scandal bears watching. Unlike other scandals that prompted more partisan rage -- Benghazi, the IRS targeting conservatives, the Justice Department scrutinizing reporters -- this one has triggered bipartisan bombast.
It's one thing for Republican Senators John McCain, Jerry Moran (Kansas) and Mitch McConnell (Kentucky) to call for VA Secretary Eric Shinseki's resignation, but it's quite another for "Democratic" Senators Jeanne Shaheen (New Hampshire) and Al Franken (Minnesota), to be doing so.
They're among a growing number of vulnerable Democrats who have parted with the President on this scandal, and demanded he take immediate action. In the House, similarly embattled Democrats Ron Barber of Arizona and Carol Shea-Porter of New Hampshire have similarly called for the secretary's removal.
The fact that those liberals bolting from the White House on this Veterans Affairs mess are facing tough re-election battles back in their home states only reinforces the point that this scandal's gaining traction.
And that's because no matter what many may think of our wars, we always stand by the folks fighting them. In fact, as a group, soldiers remain among the most admired by Americans. Democrat or Republican, troops enjoy bipartisan support. So news of shabby treatment for some is now triggering a fair and balanced fury.
Even young people -- who typically dismiss scandals of any sort as politically motivated on both sides -- are now looking at this Veterans scandal and blaming both sides. As one pollster described it for me, "young people don't put much faith in the system, but that doesn't mean they don't have great faith in the folks who defend that system."
To put it another way, soldiers "rate." And their status as genuinely good folks is "real." Their bravery is palpable, their clear sacrifice admired.
That's why targeting "them" for abuse means a lot more than targeting a Tea Partier for abuse or some faceless reporter for abuse. Fairly or not, we can take sides on those hits…but not on THIS hit.
THIS hits home. Because these are the folks who look after us…and Americans are mighty angry politicians dropped the ball looking after them.