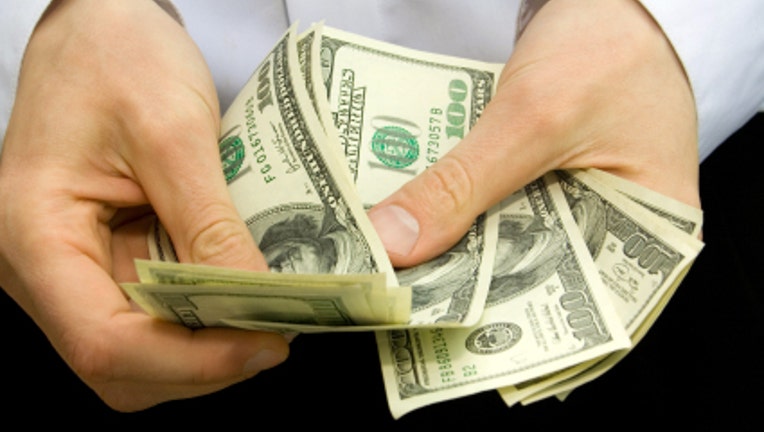 Consumers' wallets could take a hit in the new year as prices on certain products are expected to rise—but it's not all bad news.
Consumers caught a break at the pump in the second half of 2013 and some experts forecast that trend to continue in 2014. However, travelers could feel the pinch as hotel costs are expected t rise, and home buyers might also be in for a surprise.
While the increases aren't expected to be significant, experts say cash-strapped consumers could feel the squeeze. Here's what individuals can expect to pay in 2014 and what they can do to keep their budget intact:
Mortgage Interest Rates
Home owners and buyers have enjoyed record-low interest rates on mortgages during the last few years, with rates sitting around 3.5%-4.5% this year, but housing experts expect rates to climb above 5% next year.
Driving the rise in interest rates is the improving economy and expectations that the Federal Reserve will taper its massive debt buy-back program, says Svenja Gudell, director of economic research at real estate website Zillow. "When the Fed's tapering does happen, we will see mortgage rates move up. It should start happening in the coming months."
Gas Prices
We will close 2013 with gas prices about 10 cents cheaper than in 2012, and that downward trend is expected to continue in 2014, according to Patrick DeHaan, senior petroleum analyst at GasBuddy.com.
"The average yearly price in 2014 may be slightly under what is was in 2013."
According to Haan, 2013 will end with the average gas price in the $3.40 to $3.50 per gallon range, and should hold steady around $3.30 to $3.50 per gallon next year. "Even though it will be cheaper in 2014 compared to 2013, the average motorists aren't going to notice it."
Lower demand for oil and more capacity and efficiencies on the part of oil companies have spurred the drop in prices. "Refineries have completed massive projects since oil prices hit $150 in 2008," he says.
Hotels and Airlines
Travel is going to be a mixed bag for people's wallets depending on whether they stay domestic or go abroad.
According to business travel management company Carlson Wagonlit Travel, airfares in the U.S. and Canada will be "nearly flat" in 2014 driven by a very competitive landscape, stable oil prices and potential reduction in demand from the U.S. government.
Travelers headed overseas can expect to pay more to fly. Carlson Wagonlit Travel projects airfare to China and Singapore to have the highest price increases for the Asia Pacific region in 2014 while Germany and Russia will have the highest price hikes for the main European economies.
"Argentina's and Venezuela's high inflation rates will create the highest airfare increases of anywhere in the world, with expected hikes of nearly 13% and 8%," said Carlson Wagonlit in its projections report.
As for hotels, the firm predicts some regions will see their highest rate increases in decades while other regions like much of Europe will see rates decline. During 2104, the company says hotels will operate at near capacity in key business areas, putting upward pressure on room rates. For 2014, American Express (NYSE:AXP) is forecasting mid-range hotel rates in the U.S. to increase 2% to 5% and for higher end hotel rates to rise 3.5% to 5.5%.
Food
Consumers experienced prices rise in most food categories this year and can expect similar increases in 2014.
According to the United States Department of Agriculture, food, food-at-home and food-away from home prices are expected to increase 2.5% to 3.5% in the new year compared to 2013.  The government agency cautioned the forecast is based on the assumption of normal weather conditions so if there is a resurgence of the drought in key agriculture regions, or severe weather events, like another Hurricane Sandy, it could drive up prices for food more than expected.
The Department of Agriculture expects wholesale prices for beef pork and poultry to increase, while wholesale dairy prices will stay flat to down slightly and farm-level vegetables prices will decrease by as much as 5% in 2014. Prices for fruit will see a slight uptick while wholesale prices for wheat flour will see an as much as a 10% decline.