What College Students Should and Should Not Post on Facebook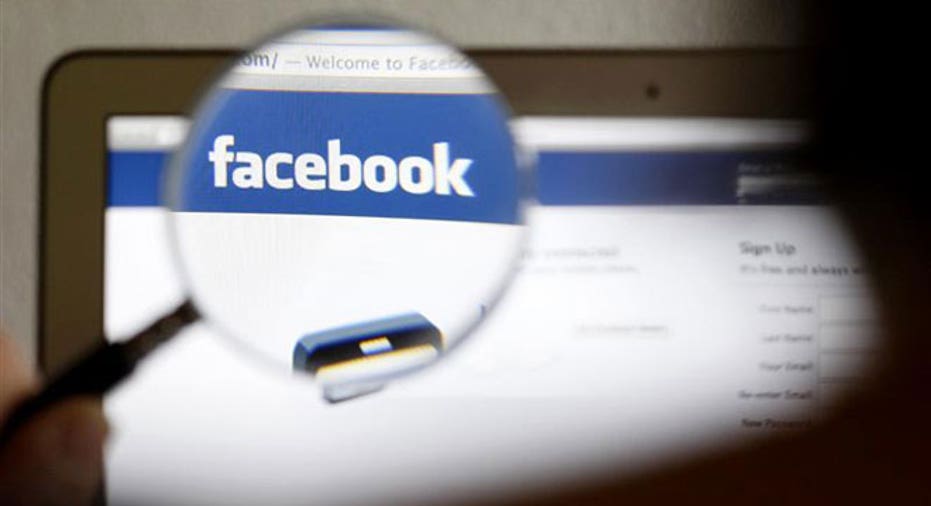 Growing up is tough enough without the worries of your financial future, so Money101  is here for you. E-mail us your questions and let us take off some of the pressure.
Curious what your best friend had for dinner last night, where your roommate vacationed last week or need a reminder of your dad's birthday? Chances are, a quick hop on Facebook will be able to provide all these answers—and then some.
Facebook has become a convenient tool for college students to stay in touch with friends and family, set up social events, petition for assignment and test help, and even gather support for a charity or cause. But be warned: what you post can have unintentional, but lasting, consequences.
According to an April 2011 study by OnlineEducation.net, 96% of college students have personal Facebook accounts, some of which are posting without a second thought and it could come back to haunt them, says Dan Schawbel, managing partner of Millennial Branding and author of Me 2.0: 4 Steps to Building Your Future.
"Things that you post will always remain there and that becomes more of your legacy and how people think of you—you are what you publish. People see what you publish and it stays there," he says. "Something you publish now might not have a huge impact, but maybe it prevents you from getting a job next year or five years down the road."
It's hard enough securing a job in the current labor market, and college students don't need negative Facebook posts to hurt their hiring prospects. Here are five things experts say students should and should not post on Facebook.
DO: Share pictures or posts of professional accomplishments
Whether it's a picture of a recent volunteer project or links to a nonprofit organization they're involved with, students can show that they are motivated and gaining experience that translates well into the professional world, according to Schawbel.
"To showcase activities that you've done and organizations that you're a part of that you're proud of, a Facebook profile can only help you," he says. "I don't think people should step away from self promotion at all."
DO: Interact with professors and students
Professors are increasingly using Facebook to extend communication beyond the classroom, and students should take advantage.
Lon Safko, co-author of The Social Media Bible, explains that students should use Facebook to connect with both their classmates and professors on topics being covered in the classroom on an appropriate page.
"If you can engage your professors and if you can do it intelligently, you can have a debate and a conversation," he says. "You don't always have to disagree, but you can say, 'hey, I did a little research on what you taught us in class last week and this is what I found out from looking at this perspective, or I completely agree with what you say.' The professor who is actually teaching the course will see you as a thought leader."
DO: Share interesting, relevant article links
Students can share published articles in their field of study that catches their attention to show future employers their interest and motivation.
Many students are browsing content through media sharing applications that post the article titles on a user's profile. While this can be a good way to share relevant commentary, students should tread carefully about what they're clicking on and inadvertently sharing.
"If you start reading something on a different site, it will appear as if you're reading on Facebook as more of a recommendation," Schawbel explains. "If what you're reading is something explicit or kind of strange, it has your picture and your name there so people know that you endorsed it."
DO: Post a link to your professional blog
Linking your professional blog on Facebook can help increase exposure and pique the interest of hiring managers and executives looking for candidates, says Safko.
"Start blogging about what your college degree is in, put up some photographs, post questions about the industry--you do that, and really you can call your own shots," he says. "When a hiring manager looks at you versus another student, they're going to say this is the kind of person we want working for our company."
DON'T: Talk touchy subjects
Schawbel recommends avoid posting comments about polarizing topics such as politics, race, and religion.
"In the viral age of the internet, it's very easy to spread information so if you say something that's really negative or you touch a topic that's very controversial, people could take that and put it not just on Facebook, but they could transfer that over to making a video on YouTube," he says. "If you don't watch what you're posting, someone could take that on a different platform and spread it."
DON'T: Get too personal
College students know not to post information like Social Security number and home address, experts say other not-so-obvious information like birthday, hometown, e-mail and phone numbers can cause trouble if exposed.
Safko also warns against posting vacation destinations, party locations and current location details.
"Users will post, 'I can't wait for Cabos and I'm leaving on the 14,' and then on the 15 their house is emptied out," says Safko. "Never put anything on Facebook that you wouldn't put on a business card and hand out to strangers."