What College Freshmen Should and Should Not Pack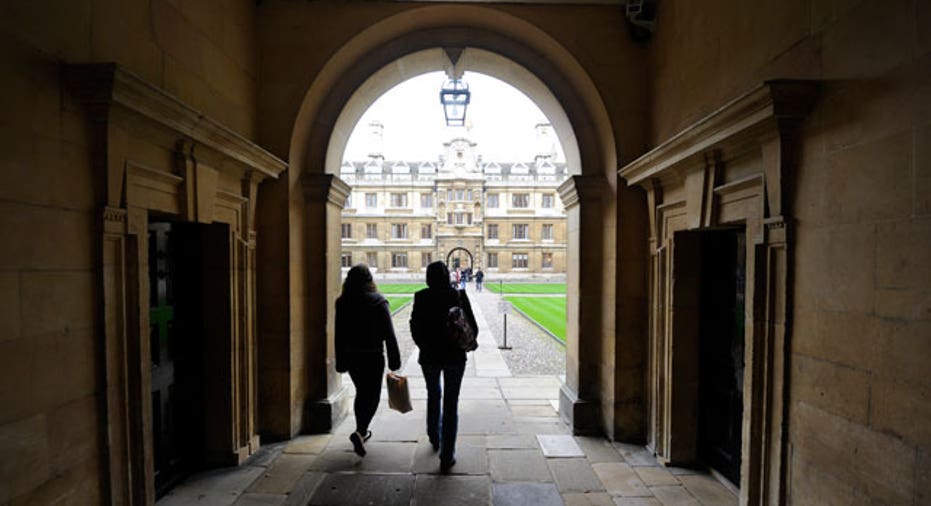 Growing up is tough enough without the worries of your financial future, so Money101  is here for you. E-mail us your questions and let us take off some of the pressure.
As incoming freshmen prepare for move-in day, their wish list is often bigger than their new reality of a small, square dorm room.
While students should strive to create a comfortable living space, over packing and having too much clutter can create a stressful environment and excess spending.
"Having unnecessary items with you is going to clutter your room and negatively affect your living space all year long," says Stephanie Kaplan, co-founder of Her Campus. "It's critical to think carefully about which items you will and will not need with you this year at school, rather than simply trying to fit all of the contents of your room at home into your parents' car without giving a thought to what those contents are."
To create a comprehensive list of things for the upcoming school year, here are packing tips from experts for freshmen to make the most of a small space.
Tip No.1: Pare down the packing list
Before buying anything, certified professional organizer Diane Albright recommends students make a list with two columns: need and want.
"Need has to supersede and if it is a want item, you have to absolutely love it but not love it so much that you will be heartbroken if it gets broken or stolen," she says. "If you hardly use it at home, you will probably hardly use it at college."
Since space is of the essence in a dorm room, students on the fence about an item should leave it behind, says Kaplan.
"If you really find yourself missing it, you can always have your parents mail it to you or get it when you go home for break."
Tip No.2: Choose Your Wardrobe Wisely
Students should plan accordingly for a tiny closet and pack only for the current season, suggests packing expert Anne McAlpin.
"Most students are coming home for the holidays, so don't pack all of your summer things now if you're going in the fall," she says. "Analyze your own closet at home and figure out how big is your closet at school and edit your clothing."
It's important to bring comfortable clothing and shoes for trekking around campus, but the experts suggest bringing some dressier clothes to have on hand in the case of a career fair, networking opportunity or job/internship interview.
"Two conservative and versatile outfits (e.g., a suit for guys, conservative black shift dress for girls) is enough if you don't expect to need to wear these types of clothes all the time," says Kaplan.
Tip No. 3: Know the rules
McAlpin suggests students find out what electronics their school provides (refrigerator, microwave) as well as what devices are allowed, particularly surge protectors, power strips and extension cords.
Most students will already be packing their computer and cell phone, but Albright suggests bringing a printer (unless free printing is available on campus), a TV, a game system for moderate use, a coffee make, a fan (unless the room is air conditioned) and a DVD player.
"Make sure to bring a back-up hard-drive (back up your computer once a week in case it crashes or gets lost), flash drives (helpful for presentations for class), a digital camera if you don't like your phone's camera, headphones, and don't forget the chargers that go with each of those items," says Kaplan.
Tip No. 4 Limit valuables and extras
The experts agree that students are better off leaving family heirlooms and expensive jewelry at home.
"If you have a special piece of jewelry that you do like to wear almost every day, it's ok to bring it, but consider getting it insured before school and keeping it in a non-obvious place in your dorm room," says Kaplan.
For sentimental items to make a room feel more like home such as family photos, Albright suggests making copies of the originals and stresses students should always keep dorm rooms secure.
"Never leave your dorm room unattended or unlocked--even the smallest most insignificant items can be taken," she says.
Weigh In: What advice do you have for students moving into a dorm room for the first time? Leave us a comment! 
Here is a quick list of additional items the experts say freshmen should and should not pack:
Bring: Bed risers if allowed or if bed isn't raised already
Dishpan to wash dishes
Dish detergent, dish cloth/sponge, dish towel
Batteries
Removable tape and hooks for hanging things on walls
Earplugs
Rain coat and umbrella
Sleeping bag in case a friend or sibling visits
Tool kit
Leave at Home:
Stereo systems
Candles (fire hazard)
Halogen lamps/light bulbs
Space heaters
Hotplates, toasters, toaster ovens
Duct tape, nails or thumbtacks that can damage the walls